1--What is the title of your latest release?
HOW TO CATCH A VISCOUNT (The Patterdale Siblings part 2)
2--What's the "elevator pitch" for your new book?
Lord Darwen has been brought up to distrust women, especially pretty ones in search of a titled husband.
Betsy has been brought up to do whatever it takes to snare her man!
But when they meet, their fierce attraction makes them question everything they thought they believed.
3--How did you decide where your book was going to take place?
Lol! I didn't decide at all. Betsy, my heroine, wouldn't leave me alone until I explained to my readers why she'd behaved so badly in "A Scandal at Midnight" (Patterdale Siblings part 1). So the action takes place at Bramley Park, in Shropshire, where she lives. And then follows her to Tunbridge Wells when she flees from her home, vowing never to trust ANYONE, ever again.
4--Would you hang out with your heroine in real life?
Yes. Betsy is one of those girls who always tries to do the right thing but ends up getting into scrapes. I adore her, and her tart tongue, and her hot temper.
5--What are three words that describe your hero?
Rugged. Responsible. Repressed.
6--What's something you learned while writing this book?
I found the most amazing snippet of info when researching Tunbridge Wells. They used to make wooden souvenirs decorated with veneer inlaid in intricate patterns, known as Tunbridge Ware. (Jane Austen mentions it in Emma. Harriet Smith has a small Tunbridge ware box in which she keeps her treasures.) And one of the foremost manufacturers of these trinkets went by the name of Burrows. During the Regency, the name crops up again in the firm of "Burrows, Fenner and Wise" being the best known and most prolific makers of Tunbridge ware in the area.
It felt really great to have set part of this story in an area where I might possibly have ancestors!
7--Do you edit as you draft or wait until you are totally done?
I have to just write out my whole first draft, without thinking too much about it, to get the story down, and to get to know my characters and how they behave. If I try to edit much at this stage, I tend to get bogged down. Needless to say, that first draft is always a total mess, which usually makes my heart sink when I print it out to see what I've got. So out comes my pencil, which I use to scribble all over that first draft, in an attempt to try and put it into the kind of language that someone else might enjoy reading. And then I print out that version, and scribble all over that, and repeat the process until I've got something I'm not embarrassed to send off to my editor. (Or I come up against my contract deadline and have to stop tinkering with it!)
And then my editor points out a whole lot of things I hadn't even thought were wrong with it, and out comes my editing pencil again!
8--What's your favorite foodie indulgence?
Kit Kats, at the moment. Though for a while it was Tunnocks Caramel Wafers.
9--Describe your writing space/office!
When I moved to my current house, I nabbed one of the smaller bedrooms, and told everyone this would be my study. I have shelves round all the walls, crammed with books I have read/want to read. The non-fiction section has lots of books about how to write, as well as biographies of people who lived in Georgian and Regency England, and all sorts of topics that might come in useful, such as Regency fashion, year by year, the history of gardens, canals, agricultural labor, smugglers, Napoleonic uniforms, and so on. I can't resist a research book, even though nowadays I lot of the research I do is on the internet. I just feel a little bit wiser for buying a really big hardback book and putting it on my shelf!
10--Who is an author you admire?
Georgette Heyer. How I wish I could bring the Regency to life the way she did! And how I wish I could create characters as vibrant as hers! I have all her Regency romances, which I read repeatedly. In fact, they are now getting so tatty that I'm having to buy the stories again in kindle version.
11--Is there a book that changed your life?
Not one specific book, but I couldn't imagine what I'd do if I didn't have a book of some sort to read, every day. In fact, I have to be really strict with myself, and ration myself to maximum one book a day, or I'd never get anything done!
12--Tell us about when you got "the call." (when you found out your book was going to be published)
It was in 2007. I'd submitted several books to Mills & Boon, hoping that if I kept on bombarding them with manuscripts eventually, they'd write back to tell me what I was doing wrong, rather than just sending me a standard rejection slip. I'd got to the stage where I'd decided I was going to have to sign up to some kind of writing course, and the New Writers Scheme run by the Romantic Novelists Association in the UK, to get a critique. And then, out of the blue, I got a heavy, cream envelope back from Mills & Boon instead of the cheap white one. With a letter inside, saying they liked my story, but wondered if I'd consider doing a few revisions, to get my hero and heroine onto the page together more, rather than them finding out things from other characters.
I did those revisions in about a week. (Just so they wouldn't have time to forget they'd asked for them!). And then I got another letter, asking if it would be convenient for an editor to phone me. At the time, I didn't realize the significance of this. I just thought they wanted to talk about more revisions. So I was absolutely gobsmacked when they said they wanted to publish that book, and wondered if I had any more stories to offer them.
After the phone call ended, I was still so stunned that after a while I began to wonder if I'd imagined it all. It wasn't until someone emailed me, and we got to talking about business like things, such as contracts, and advances, and a pen name, that I believed I really was about to become a published author.
13--What's your favorite genre to read?
Romance, of course! Historical romances, naturally, but also modern romances from Harlequin. I also like chick lit, and thrillers, and sci-fi, and cozy crime, and…(well, just about anything!)
14--What's your favorite movie?
Can I cheat, and have a trilogy, please? Which is the brilliant Back to the Future series. It combines romance, time travel, history…oh, all my favorite things!
15--What is your favorite season?
Autumn. Love the colors of the leaves. And those crisp, sunny days that aren't so unbearably hot as in summer, but you can still get out of doors without freezing.
16--How do you like to celebrate your birthday?
With as many of my family around me as possible. This means either travelling to stay with my far flung son or having him and his wife and sons come to stay with me. And then getting my daughter and her husband and daughter along, and all eating sandwiches, and cake and crisps, hopefully outside in the garden if the weather permits.
17--What's a recent tv show/movie/book/podcast you highly recommend?
If you don't mind subtitles, I'd highly recommend Badehotellet. It's a Danish series, set in a seaside hotel from the 1920's onward. I have managed to see about 7 of the series, and WW2 is about to break out. It follows the lives of the hotel staff, as well as the wealthy guests who stay there, and although it covers the occasional serious topic, the general tone is optimistic.
18--What's your favorite type of cuisine?
I like a variety of food, but nothing too spicy. So, no chili for me!
19--What do you do when you have free time?
Read books! (And play golf, but that's mainly to try to keep active)
20--What can readers expect from you next?
I have just finished up a novella, which is going to appear in a Christmas anthology for Harlequin. All the stories are set in house parties, for Christmas. My story is called Invitation to a Wedding. And there will also be stories from Joanna Johnson and Lara Temple. It will be available in November 2022.
The Patterdale Siblings # 2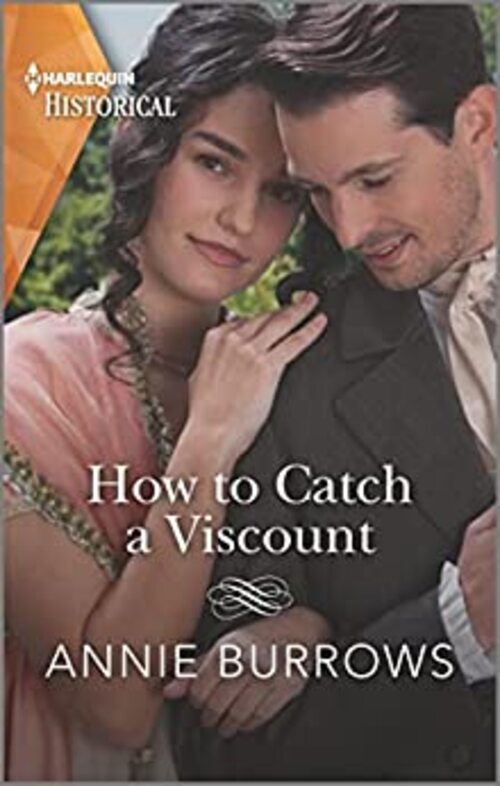 Miss Betsy Fairfax must marry to save her family from financial ruin. Only, her mother's overzealous efforts to find kindhearted Betsy a suitable match have made her society's most undesirable debutante! She's ready to give up and become a paid companion, when she shares a spine-tingling kiss with James, a charming steward. Hardly the way to catch a viscount, unless he's not entirely whom he seems…
Romance Historical | Fiction Family Life [Harlequin Historical, On Sale: May 24, 2022, Mass Market Paperback / e-Book, ISBN: 9781335407856 / eISBN: 9780369711854]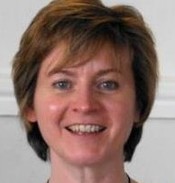 Intrepid heroines, brooding heroes, sparkling dialogue.
Annie has been making up stories for her own amusement since she first went to school. As soon as she got the hang of using a pencil she began to write them down. Her love of books meant she had to do a degree in English literature. And her love of writing meant she could never take on a job where she didn't have time to jot down notes when inspiration for a new plot struck her. She always wants the heroines of her stories to triumph over all that life can throw at them. But when she got married, she discovered that finding a hero is an essential ingredient to arriving at "happy ever after".
Books:
No comments posted.