Greetings from Texas! My name is Karen Witemeyer, and I'm delighted to share my latest story with you, IN HONOR'S DEFENSE. What do you get when you mix a rugged Horseman hero, a bookish heroine, her troublemaking nephew, a suspicious neighbor, a gang of rustlers, and a secret murderer with a hidden agenda? An action-packed adventure filled with danger, romance, and unseen twists that will keep you reading long into the night.
Since I love word games, I jumped at the chance to introduce you to Luke and Damaris's story through a title acrostic. Here we go!
IN HONOR'S DEFENSE
I is for Invisible. This is how Damaris Baxter perceives herself. An introvert who prefers books and needlework to human interaction, she secretly longs to be seen. "What would it be like to have someone in her life who could be counted on always to be there, always to take her side? One who saw her even when she was at her most invisible?"
N is for Nineteenth-Century Texas. The setting for my story is in Madisonville, TX 1895.
H is for Humorous Moments. I love to laugh, so I always sprinkle my stories with a generous dash of humor to keep the smiles coming.
O is for Opposites Attract. Luke and Damaris seem to be stark opposites—he an adventure-seeking soldier used to solving problems with guns and fists; she a quiet, proper lady used to escaping problems with books and needlework—yet they actually have several core commonalities. They both seek belonging and family, and they'd give their lives to protect those they care about.
N is for Nursing Back to Health. When Luke suffers a near-fatal injury, Damaris is called upon to nurse him back to health, creating opportunity for these two opposites to find common ground.
O is for Orphaned Nephew. Damaris leaves her comfortable home in St. Louis to travel to Texas to care for her nephew after the unexpected death of her brother leaves Nathaniel an orphan.
R is for Rustlers. Luke travels to Madisonville to roust out a group of rustlers at the Triple G ranch only to find himself sympathizing with the boy next door who might be the culprit he seeks.
S is for Swoon-Worthy, Sweet Romance. "He's a Horseman…As opposite from my quiet bookish existence as one can be. Yet he actively seeks my opinion. Not only seeks it but honors it. Honors me. He looks at me as if I were a rare treasure he'd never thought he'd find, and when I look at him…It's as if all my odd, misshaped edges finally fit somewhere."
D is for Daring Adventure and a hero who is Determined to Protect.
E is for the Enigmatic Villain. Will you guess who it is before the hero and heroine do?
F is for Finding Family. Luke and Damaris come from very different backgrounds yet they both crave belonging and learn that family is more than biology. It's the people you love.
E is for Everything is not as it seems. Mysterious circumstances, hidden motives, a death not easily explained – Beware!
N is for Never Give Up. When Damaris is faced with an angry, grieving, teenage nephew who does not trust her, respect her, or even like her all that much, she sets upon a campaign to win him over with constant care, kindness, and love.
C is for Cowboy Hero. Do you like a strong man in a hat and boots with a code of honor and the courage to walk through fire for his lady? Have I got a hero for you!
E is for Ending the book with a satisfied sigh.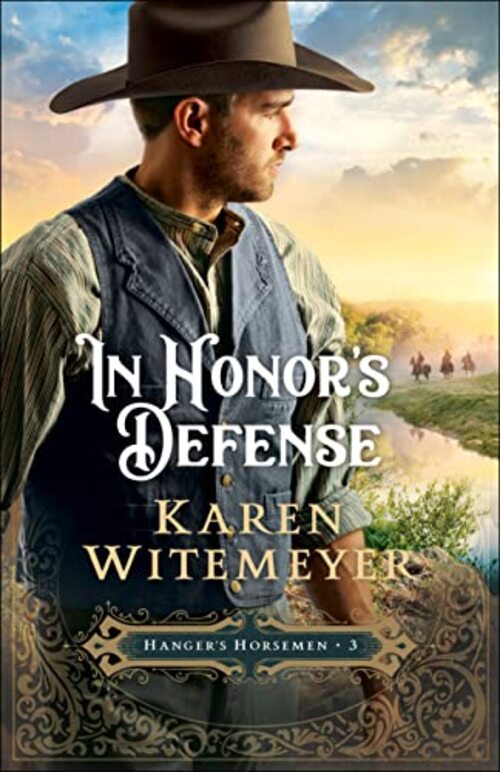 He's Faced Countless Perils on the Battlefield, but Nothing so Dangerous as Falling in Love.
Luke Davenport has been fighting all his life--for respect, for country, and for those unable to fight for themselves. But now that his Horsemen brothers are domesticated, he's left alone to battle the wildness within. When an opportunity arises to take a job on his own, tracking down a group of rustlers, he jumps at the chance.
Damaris Baxter has mastered the art of invisibility. Plain and quiet, she hides in books and needlework, content to be overlooked. Until her brother dies suddenly, leaving her custody of her nephew. She moves to Texas to care for Nathaniel, determined to create the family for herself that she never thought she'd have and to give him the family he desperately needs.
When Nate finds himself knee-deep in trouble, Luke's attempt to protect him leaves Damaris feeling indebted to the Horseman. But suspicions grow regarding the mysterious death of Damaris's brother. And the more questions they ask, the more danger appears, threatening the family Luke may be unable to live without.
Romance Suspense | Romance Historical [Bethany House Publishers, On Sale: June 7, 2022, Paperback / e-Book, ISBN: 9780764232091 / ]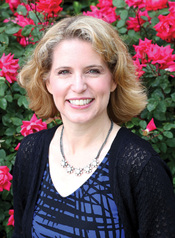 After growing up in California, Karen moved to Texas to attend Abilene Christian University where she earned bachelor and master's degrees in Psychology. It was also there that she met and married her own Texas hero. He roped her in good, for she has lived in Texas ever since. In fact, she fell so in love with this rugged land of sweeping sunsets and enduring pioneer spirit, that she incorporates it into the pages of her novels, setting her stories in the small towns of a state that burgeoned into greatness in the mid- to late1800s. A life-long bookworm, Karen is living her dream by writing novels. Her books have consistently hit bestseller lists and have garnered awards such as the ACFW Carol Award, the Holt Medallion, and the Christian Manifesto's Lime Award for Excellence in Fiction. In addition, she is a multiple RITA and National Reader's Choice finalist. Karen is also a sought-after speaker for national writing conferences and regional workshops.
No comments posted.