"Yer gonna have ta calm down, Lillian. Yer scarin' them kids." Miss Tilly was beating eggs for the meringue topping on her strawberry pie for supper with Father. She paused only an instant to speak the words quietly, her eyes fixed on Lillian.
"Am I? Scaring them?"
"Yeah, I think ya are."
"Oh dear."
There'd been so much to worry about. Lillian had momentarily forgotten to try to appear confident for the sake of the children. Her heart had fluttered uncomfortably for much of Saturday afternoon and by now her stomach was churning. Her long-awaited reunion with Father was fast approaching. "I'll try."
"With as many folks as are lookin' north just now, I wouldn't doubt but them kids'll be home 'fore ya know it."
Lillian groaned. "I do hope you're right."
In spite of the strain of it all, supper was being prepared. The table had been set. There was no way to know if Grace and Ben would arrive home before Father and Delyth appeared, but there was no way to postpone the meal. Lillian was suddenly aware that the children should have been her most important focus at the moment.
"Would you mind, Miss Tilly, if I went upstairs to speak with them? I feel I should try to spend some time listening better if I'm to know just how they're all feeling."
"'Course, dear. I'm fine here fer now."
Lillian rinsed her hands carefully, dabbing at the scraped area on her palm. The children were playing in the attic, a favorite hideaway where toys could be strewn about without reproof. She opened the attic door quietly and moved up the dark, U-shaped stairwell. There were no lights in the large open space, and the children were not allowed to bring candles or lamps with them, so the two small windows at either gabled end were the only sources of light.
"Janie? Boys?"
"We're here, Miss Lillian," Milton answered. "We're pr'tendin' ta be hunters."
Lillian climbed higher until her head rose above the attic floor. As expected, the evidence of their play was scattered across the floorboards, now at her eye level. "I see." Climbing the remainder of the steps and lowering herself to a seated position at the top, Lillian waited while her eyes adjusted a little.
"Ya wanna play, miss?"
"I believe I'll watch for a bit."
Janie came closer and sat down on the edge of the step beside Lillian. "Did they find the kids yet?"
"No, dear. We haven't. But we believe we're getting closer."
"Oh. All right." As guilelessly as she'd approached with her question, the seven-year-old girl scurried away, carrying along a stuffed gingham bear with button eyes that she'd helped to sew. "I'm gonna hide now, Matty. And I bet you can't find me."
For now, it was enough for Lillian just to observe. They didn't seem distraught. They seemed to be managing well enough. Her eyes rested on Castor. But even the young boy appeared to be taking the disaster in stride. He seemed fully engaged in the play.
It brought to mind previous conversations with Grace. There were often no exterior signs of the turmoil that children were facing. And sometimes, Grace had warned, even the children themselves were incognizant of the effects of their personal traumas. However, this could often surface later in life, particularly in the teenage years. Grace explained how the mind and heart sometimes adjusted, tucking away the pain for a while. Perhaps that was a mercy. Perhaps that was what was sheltering Cass just now. Though he'd been a little withdrawn from the adults, the boy appeared to engage fully with his new playmates.
In her mind, Lillian returned to the first day she'd met Castor. His brown eyes were large and apprehensive, his dark brows pressed low over them. All through the time they spent in the church building, Veronika had kept him tucked close behind her body as if shielding him from the new situation. But Lillian was certain that Cass had risked an interested peek as they'd emerged from the building. Despite the circumstances, he'd seemed intrigued by the large and somewhat awkward automobile that was to carry them away. It gave Lillian hope that maybe it was simply Veronika's efforts that held the boy in check.
Still, the siblings had been almost silent on that first ride to Brookfield. Lillian had soon given up on trying to coax conversation from them and folded her hands together in her lap, watching the rolling landscape whisk past, the mountains looming larger with each fold of prairie. She wondered what Grace would have said, how Grace would have managed to interact with them.
It had come as a relief when their automobile finally pulled into the yard at home. Lillian had seen the flash of a small face in the kitchen window and, even from the yard, she could hear the sound of scampering footsteps and excited voices from within.
Castor had emerged from the back seat to look around. It was Lillian's first opportunity to observe him when he was free from his sister's grasp. He had a lovely mop of curly copper hair that appeared it could do with a cut. A dusting of freckles was sprinkled across his nose and plump cheeks. His clothes were too tidy and pristine for such a young boy. But, now that he'd been set free for a moment, it was his shy grin that had quickly won over Lillian's heart. At last acting on his own, Castor took a cautious step forward when three other children and two unknown women tramped down the porch steps and surrounded him. Freddie, who'd been chopping wood not far away, hadn't bothered to approach.
Castor extended his hand to the nearest stranger with well-rehearsed manners. "Hello, miss. I'm Cass Geary."
Miss Tilly accepted the handshake with a chuckle. "My pleasure. You can call me Miss Tilly if ya like."
Grace welcomed him next with a warm smile, one hand on his shoulder affectionately. "I'm Miss Grace. Welcome to our home, Cass."
"Thank you, miss." And then quietly he'd added, "You've sure got a load of kids here." . . .
Still Veronika had not moved from the car. Ben was in quiet conversation with her from the front seat. Lillian could see the girl shaking her head, and Ben, though carefully controlled, seemed to be a bit lost as he continued to speak with her. Lillian thought she overheard the words ". . . not goin' ta rush ya."
Grace moved to the still-open car door. Taking a step closer, Lillian heard Grace speaking. "You must be next to starving. We've saved some supper for you. We tried to wait, but we didn't really know when you might arrive and everyone was getting hungry—and cranky—so we went ahead." She made an attempt at laughing softly.
Oh, Grace, you tried so hard. We all did. And look how it turned out.
Janette Oke, Laurel Oke Logan, Unfailing Love, Bethany House, a division of Baker Publishing Group © 2022, Used by permission
http://www.bakerpublishinggroup.com
DISCLAIMER:
The above excerpt from Unfailing Love is the property of Baker Publishing Group.
No part of it may be reproduced or transmitted in any form or by any means without prior written permission from Baker Publishing Group.
When Hope Calls #3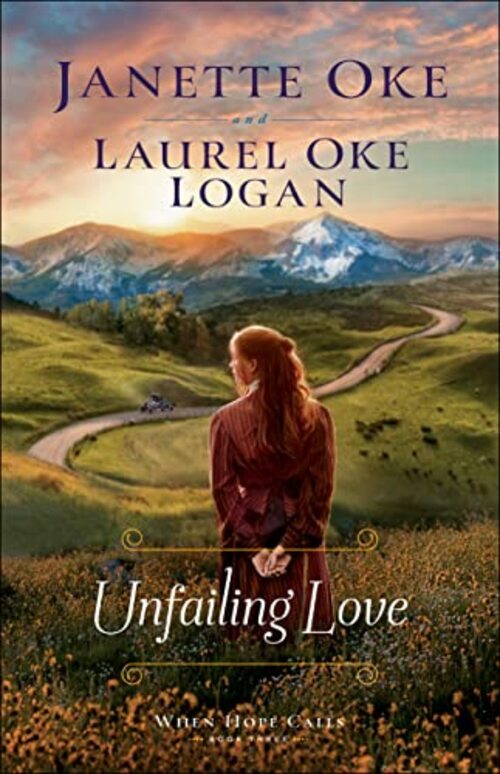 Heartwarming Conclusion to the Companion Series
to Hallmark Channel's When Hope Calls
Lillian Walsh and Grace Bennett have learned so much already about caring for children in distress. It hasn't been easy, but it becomes even more difficult when they suddenly discover that three children have run away. Concerned for the trio's safety, the sisters will do all they can to find the children.
But the runaways are not the only thing putting the future of the children's home in question. Lillian is faced with choosing between her dreams with fiancé Walter and her commitment to her sister. Steady Ben Waldin is keen to find where his family settled in Canada and to give little Janie a place to permanently call home. And the sisters receive a pair of surprise visitors that leaves them and their family uncertain.
As all of the people invested in the children's home seek to determine their paths forward, they begin to realize that sometimes loving well means making difficult choices.
Inspirational Romance | Inspirational Historical [Bethany House Publishers, On Sale: June 7, 2022, Paperback / e-Book, ISBN: 9780764235153 / ]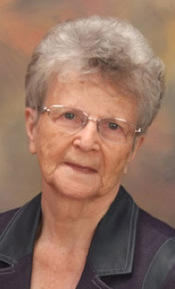 Bestselling author Janette Oke is celebrated for her significant contribution to the Christian book industry. Her novels have sold more than 30 million copies, and she is the recipient of the ECPA President's Award, the CBA Life Impact Award, the Gold Medallion, and the Christy Award. Janette and her husband, Edward, live in Alberta, Canada.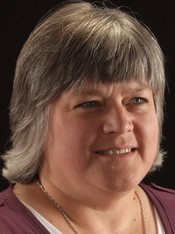 Laurel Oke Logan, daughter of Edward and Janette Oke, is the author of Janette Oke: A Heart for the Prairie, as well as the novel Dana's Valley, which she co-wrote with her mom. Laurel and her husband have six children and two sons-in-law and live near Indianapolis, Indiana.
No comments posted.