1--What is the title of your latest release?
KISS OF DARKNESS – Curse of the Guardians Book One
2--What's the "elevator pitch" for your new book?
He hates all black witches, and yet he's forced to protect the one that fascinates him. What could possibly go wrong?
3--How did you decide where your book was going to take place?
I wanted to use a familiar city, so I chose London
4--Would you hang out with your heroine in real life?
Of course!
5--What are three words that describe your hero?
Powerful. Strong. Broken.
6--What's something you learned while writing this book?
That I have very little patience and rush myself
7--Do you edit as you draft or wait until you are totally done?
Edit as I draft because I'm impatient
8--What's your favorite foodie indulgence?
Cookie dough. Could eat it by the bucket.
9--Describe your writing space/office!
A sofa in my living room!
10--Who is an author you admire?
Nalini Singh – love her work
11--Is there a book that changed your life?
I'm still looking for that book
12--Tell us about when you got "the call." (when you found out your book was going to be published)
I decided to publish it myself, so I guess it came around 50% of writing Witch's Sorrow and I started researching my options. It was the best decision for me.
13--What's your favorite genre to read?
Paranormal Romance
14--What's your favorite movie?
Memoirs of a Geisha
15--What is your favorite season?
Summer
16--How do you like to celebrate your birthday?
Before kids I used to go on holiday with my husband. Now we usually go for dinner and get someone else to babysit.
17--What's a recent tv show/movie/book/podcast you highly recommend?
Schitt's Creek (hilarious)
18--What's your favorite type of cuisine?
Depends on my mood, but probably Mexican
19--What do you do when you have free time?
What's free time?
20--What can readers expect from you next?
I'm currently working on the second book of the Curse of the Guardian series, TOUCH OF BLOOD.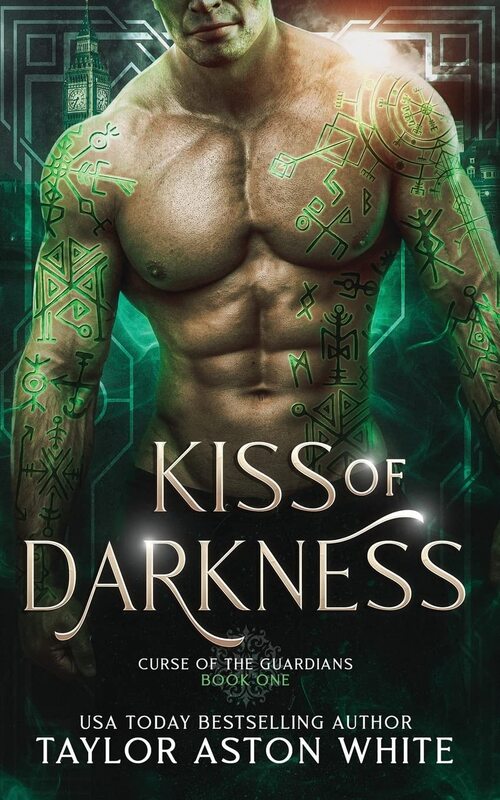 A Dark Paranormal Romance
USA Today bestselling author Taylor Aston White brings you this newly addictive Dark Paranormal Romance.
He despises her... almost as much as his beast craves her.
Kyra's seen and survived the worst things imaginable, all because of the magic she was born with. Trapped by her secret, she has no choice but to serve Councilman Gallagher or risk everything she has tried so hard to build. Because despite black magic being banned, her very survival depends on it.
When she's commanded to summon a Daemon, a Breed notorious for their corruption and brutality, she's torn between keeping her secret and doing the right thing.
Xander's hate for black witches was notorious, but nothing frustrated him more than the one witch that brings trouble with a capital T. With dark amber eyes, and a controlled strength that fascinated his beast - the monster he's cursed to share a soul - Xander will do anything to push her away.
So when he's forced into protecting her, he must put aside his prejudice and ignore his growing desire that's an insult to his past.
Because he's had an entire childhood to remember why you can't trust black witches.
And he definitely can't trust Kyra Farzan.
Warning: Kiss of Darkness is an enemies to lovers paranormal romance. The story contains explicit content, graphic violence, profanity, and topics that may be sensitive to some readers. Full details can be found listed inside the book. Recommended for 18+.
This novel is written in British English including spelling and grammar.
Romance Paranormal | Fantasy Urban [Dark Wolf Publishing, On Sale: April 6, 2022, Paperback / e-Book, ISBN: 9781838334765 / ]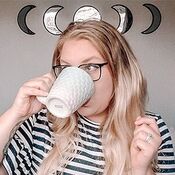 Taylor Aston White loves to explore mythology and European faerie tales to create her own, modern magic world. She collects crystals, house plants and dark lipstick, and has two young children who like to 'help' with her writing by slamming their hands across the keyboard.
After working several uncreative jobs and one super creative one, she decided to become a full-time author and now spends the majority of her time between her children and writing the weird and wonderful stories that pop into her head.
No comments posted.