Instead of trying to find your perfect match in a dating app, we bring you the "Author-Reader Match" where we introduce you to authors you may fall in love with. It's our great pleasure to present Cynthia St. Aubin!
Writes: (short description of new book/genre)
The original squirrel, Cynthia can't stick to purely one genre and scampers back and forth between a snarky, silly paranormal rom-com-mysteries (Tails from the Alpha Art Gallery) and steamy, trope-tastic contemporary romances centered around smoke-show billionaire siblings (The Kane Heirs).
Whether she's turning up the temperature in corner offices or making mischief for a ramshackle pack of werewolf artists, you can expect tons of tension, buckets of banter, all the feels, and most likely gratuitous food/adult beverage descriptions. CORNER OFFICE CONFESSIONS, her very first novel with Harlequin Desire, is a twin-rivalry second chance romance with all the fixins!
About –
Cynthia's very favorite thing is to make people laugh. An art history aficionado and foodie, she's likely to corner you at parties and tell you way too much about Cambezola cheese (seriously though, go try it immediately) or obscure 19th century French painters. A bone fide bird nerd, she's her happiest in nature where she gets some of her best ideas. When she's not standing in front of the fridge eating dairy products, she's hard at work dreaming up which scorching hot CEO or paranormal creature to play with next.
The ideal reader match for the Kane heirs series…
Loves the tension of a twin vs. twin sibling rivalry
Is a sucker for a shy, serious former bookworm turned workaholic CEO
Has a soft spot for flirty play boys hiding sexy secrets
Enjoys watching and up tight heiress meet her rugged, axe throwing match
Is totally here for verbal sparring that resolves itself in a different kind of throw down
Enjoys being whisked off to the French Riviera, Napa Valley wine country, or family distilleries in scenic Virginia
What to expect if we're compatible:
A study supply of sweetness, spice, and snark
Side characters you'll want to steal for yourself
Gratuitous food descriptions
A big ol' backlist of books with endearing characters, plenty of giggles, and serious heat
A freakishly tall new author friend who would be embarrassingly excited to have you join her reader group so she can learn all the things about you (and possibly steal you for a novel)
A community of soft-hearted weirdos who love to talk about cheese, books, whiskey, and why everyone should have at least one pygmy goat (the aforementioned reader group)
Cyn's Minions - https://www.facebook.com/groups/662336407148577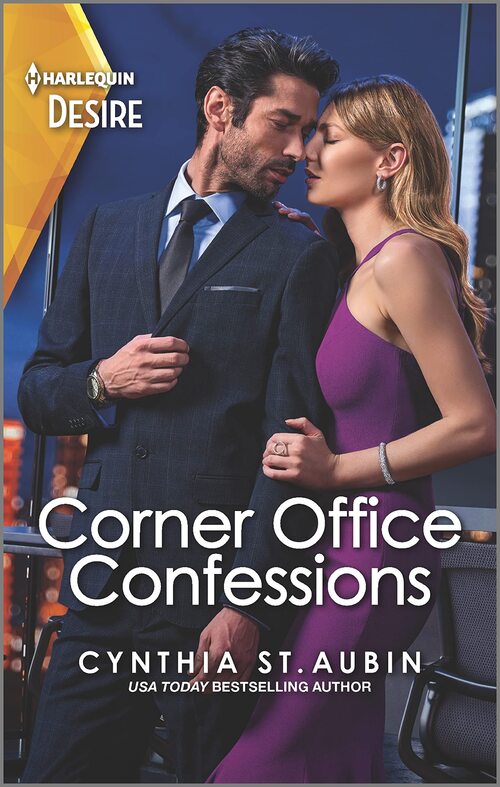 A workplace, twin switch romance
For a twin brother determined to win his family's company, all's fair in love and war! Don't miss the debut of Cynthia St. Aubin's new series, The Kane Heirs.
He'd wanted her to take down his brother.
So why is he the one coming undone?
To oust his twin brother from the billion-dollar family food empire, CEO Samuel Kane sets him up to violate their father's cardinal rule: no company romances. Enter Samuel's new hire, Arlington Banks—the one woman his brother chased but never caught. Too bad the plan backfires when Samuel falls for the bait himself. Because Samuel and Arlie have a long-simmering history of their own. As things heat up between them, will his deception cost him everything—or will the secret Arlie's keeping do the trick?
Romance Contemporary | Romance Billionaire [Harlequin Desire, On Sale: May 24, 2022, Mass Market Paperback / e-Book, ISBN: 9781335735690 / eISBN: 9780369708861]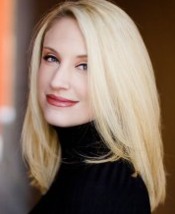 Cynthia St. Aubin wrote her first play at age eight and made her brothers perform it for the admission price of gum wrappers. A steal, considering she provided the wrappers in advance. Though her early work debuted to mixed reviews, she never quite gave up on the writing thing, even while earning a mostly useless master's degree in art history and taking her turn as a cube monkey in the corporate warren.
Because the voices in her head kept talking to her, and they discourage drinking at work, she started writing instead. When she's not standing in front of the fridge eating cheese, she's hard at work figuring out which mythological, art historical, or paranormal friends to play with next. She lives in Colorado with the love of her life and three surly cats.
3 comments posted.