Tell me about your choice of setting for this Kate Hamilton mystery series. (setting, history, characters)
THE SHADOW OF MEMORY is set in the fictional village of Long Barston in Suffolk as well as the Suffolk coastline, site of a holiday camp where Kate's friend Vivian Bunn spent her girlhood summers. Near the camp is Netherfield Sanatorium, a derelict Victorian mental hospital being converted into deluxe flats and townhouses. The developer and board of directors have asked Kate and her colleague Ivor Tweedy to appraise a fine collection of antiques that once filled the institution, including a painting attributed to the fifteenth-century Netherlandish painter Jan Van Eyck. But is the painting what it seems to be? And could there be a connection between the hospital and the mysterious deaths of a doctor and his wife?
Why Suffolk? I fell in love with the British Isles when I was a student at St. Clare's College, Oxford. Writing a book means spending a lot of time in the setting you've chosen, and Suffolk is one of England's hidden gems—England the way you picture it in your mind. The "Suffolk Pink" cottages with their thatched roofs and the ancient villages with their cobbled lanes and charmingly tilted timber-framed buildings are completely charming. The landscape is dotted with medieval churches, stately country houses, miles and miles of hedgerows, and farms so old they are mentioned in the Domesday Book. One of the themes in my books is the effect of the past on the present. What better place to explore that theme than the heart of Anglo-Saxon culture?
With that said, there are other reasons I chose rural Suffolk as a setting. One is the long history of British mystery fiction. A mystery set in an English village automatically reminds readers of Agatha Christie and the other writers of the Golden Age of detective fiction. Like Caroline Graham's Midsomer mysteries and the long-running TV series based on them, I love to use those reader expectations and sometimes overturn them. In the words of Miss Marple, "...human nature is much the same everywhere, and, of course, one has opportunities of observing it at closer quarters in a village."
Then, of course, there are the people. England has always produced more than its fair share of eccentrics. Arthur Conan Doyle once said, "Victorian society was homogenous without being homogenized. It was, to paraphrase the epigram about Parliament, a society of extreme eccentrics who agree so well that they could afford to differ." Not much has changed since then. In England, individuality, quirkiness, and even oddity are respected if not actually prized, which makes creating unique characters a joy. Even walk-ons can stand on their own two feet.
I'm always interested in the research authors do for their books. In THE SHADOW OF MEMORY, is Netherfield Sanatorium based on a real location?
I'm glad you asked! Netherfield is loosely based on Holloway Sanatorium, one of Victorian England's innovative private mental hospitals. I read about Holloway in Bill Bryson's very funny book The Road to Little Dribbling and decided to do a little research.
Like Craig House in Edinburgh, possibly the most luxurious mental institution every built in Britain, Holloway was a private hospital designed for fee-paying patients suffering from what was called a temporary imbalance of the mind. Since the patients were expected to recover, the goal wasn't to warehouse them but to provide healthy mental occupation, physical recreation, and a restful, aesthetically pleasing environment, creating the ideal conditions for a return to sanity.
The buildings and grounds of these private institutions were intentionally grand, like a fine hotel or country estate. Amenities included tennis courts, swimming pools, hair salons, even separate Turkish baths for men and women. Patients lived in private suites with fireplaces, large windows overlooking the grounds, the latest plumbing, and even space for live-in servants. Public rooms were elegant. Caged songbirds graced the hallways. Patients were allowed to keep pets. They were encouraged to work in the gardens or pursue their own hobbies. Most were allowed to walk into nearby villages and interact with the locals.
I set Netherfield on the Suffolk coast, where the sea breezes would have been considered especially healthful. Not every patient could handle the freedom, however, which is one of the plot points in The Shadow of Memory.
As a mystery fan, I've read about all different types of amateur sleuths. How would you describe Kate as an amateur sleuth?
An amateur sleuth is someone with little or no training in detection and no official status that allows him or her to interview suspects, search premises, or make arrests. Nevertheless, the sleuth becomes involved in solving crimes, and the reason has to be more than mere propinquity or nosiness. That makes it tricky.
Kate investigates crimes involving art and antiques to help people she cares about, and she has skills that give her an edge. First is her professional expertise as an antiques dealer and appraiser. Twice (so far) Kate has been hired by the police as a consultant. Her gift—or as she calls it, her "affliction"—is an ability to sense the emotional atmosphere in which an object once existed. This ability, which Kate chalks up to her over-active imagination, doesn't help her solve crimes, but it does alert her to the possibility that all is not as it seems. She also notices details, makes connections, and discerns patterns, a gift her friend Detective Inspector Tom Mallory has come to appreciate. He depends upon Kate for insights, and he shares with her a bit more police information that he probably should.
As a police professional, Tom is limited by procedures, by legal limitations, and by the need for hard evidence. Kate, on the other hand, is free to consider the "what ifs" and the hidden motivations behind the masks people wear. Because Kate is a civilian, people reveal things to her they would never reveal to a policeman, and Kate occasionally does a little unofficial (and probably illegal) snooping of her own.
In this story, events of the past come back to haunt the present. I love this theme in stories. What made you use it in this case?
I love this theme as well. The past is never really past. We just add new layers on the old foundation, like the layers of civilization excavated by historians and archaeologists. As an antiques expert, Kate excavates the personal history of objects—and the people who owned them. What interests me is how different characters deal with their past histories. Some try to forget the past or hide it. Others live in the past, unwilling to move forward. All are affected in some way. And sometimes, past secrets lead to murder.
Time travel has always fascinated me. Once, when I was a child visiting my Scottish grandparents in Buffalo, New York, my grandmother pointed out a florist's shop, the window stocked with dead plants and floral arrangements. When the florist's wife died, my grandmother explained, he simply locked the doors and never returned. I was fascinated. The shop was a time capsule. If I could only get in, it would be like going back in time.
Later, in 2002, I heard a broadcast on This American Life radio show, "House on Loon Lake," about several young boys who explored a mysterious old house, filled with the detritus of a family. That brought back the memory of the abandoned floral shop and became the central idea in The Shadow of Memory—an abandoned house where a doctor and his wife had died under mysterious circumstances. The children simply locked the doors and never returned. Sixty years later, the clues to their parents' deaths remain in place, waiting to be discovered.
A few other authors I've interviewed have told me that they don't enjoy reading the same kind of books they enjoy writing. What do you enjoy reading? Favorite books? Authors?
I read all genres except horror and thrillers, and most of the books I read are set in the UK. Every year I include a few classics in my reading list, especially The Wind in the Willows (which never gets old) and at least one of the stories by P. G. Wodehouse. I also try to read several mysteries written during the Golden Age of detective fiction. My favorites are Cyril Hare, Agatha Christie, Ngaio Marsh, and Dorothy Sayers. As for new books, my current book crushes are the two-mystery series written by Anthony Horowitz and A Gentleman's Murder, the debut mystery by Christopher Huang. I'm looking forward to the sequel, Unnatural Ends. Other favorite authors include Lucy Foley, Tana French, and Ruth Ware for suspense; Susan Hill, Deborah Crombie, and Elly Griffiths for police procedurals; Jodi Taylor and Jasper Fford for time travel; Charles Todd, Sujata Massey, T. E. Kinsey, Vaseem Khan, and Laurie R. King for historicals; and Christopher Fowler just for fun. As you can see, I have very good taste.
What are you currently working on?
This year I'm working on a possible fifth book in the Kate Hamilton series as well as a potential new historical series set in Victorian England—loving the research!
Thank you so much for inviting me to share my thoughts and my writing with Fresh Fiction.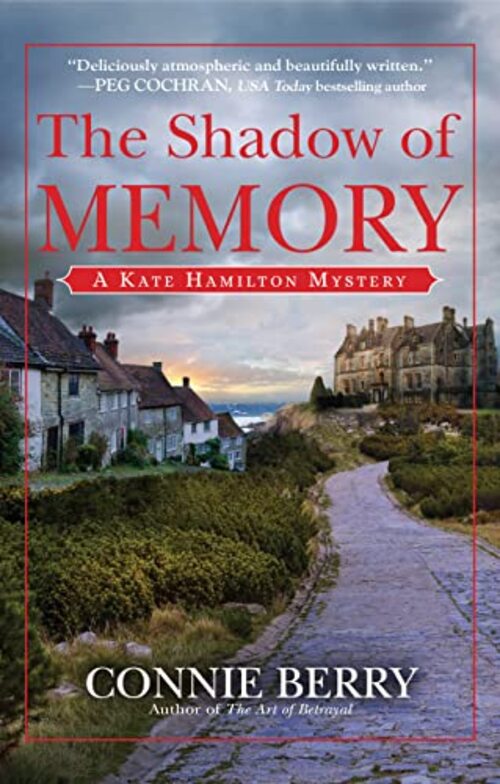 In Connie Berry's fourth Kate Hamilton mystery, American antiques dealer Kate Hamilton uncovers a dark secret buried in Victorian England.

As Kate Hamilton plans her upcoming wedding to Detective Inspector Tom Mallory, she is also assisting her colleague Ivor Tweedy with a project at the Netherfield Sanatorium, which is being converted into luxury townhouses. Kate and Ivor must appraise a fifteenth-century painting and verify that its provenance is the Dutch master Jan Van Eyck. But when retired criminal inspector Will Parker is found dead, Kate learns that the halls of the sanatorium housed much more than priceless art.
Kate is surprised to learn that Will had been the first boyfriend of her friend Vivian Bunn, who hasn't seen him in fifty-eight years. At a seaside holiday camp over sixty years ago, Will, Vivian, and three other teens broke into an abandoned house where a doctor and his wife had died under bizarre circumstances two years earlier. Now, when a second member of the childhood gang dies unexpectedly—and then a third—it becomes clear that the teens had discovered more in the house than they had realized.
Had Will returned to warn his old love? When Kate makes a shocking connection between a sixty-year-old murder and the long-buried secrets of the sanatorium, she suddenly understands that time is running out for Vivian—and anyone connected to her.
Mystery Amateur Sleuth | Thriller Crime [Crooked Lane Books, On Sale: May 10, 2022, Hardcover / e-Book, ISBN: 9781643859088 / eISBN: 9781643859095]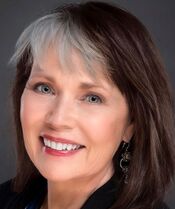 Connie Berry, author of the Kate Hamilton Mystery series set in the UK, was born in Wisconsin to second-generation immigrants from Scandinavia and the British Isles. Like her main character, Connie grew up in the world of fine antiques. Her parents, unrepentant antique fanatics, eventually opened a shop, not because they wanted to sell antiques but because they needed a plausible excuse to keep buying them.
Besides writing and her family, Connie loves foreign travel, cute animals, and all things British. She has degrees in English from DePauw University and The Ohio State University. She also studied at the University of Freiburg in southern Germany and St. Clare's College in Oxford, England. Connie is a member of Sisters in Crime, Mystery Writers of America, and is on the board of her local SinC chapter, Buckeye Crime Writers.
Connie lives in Ohio with her husband, Bob, and adorable dog, Millie.
No comments posted.