1--What is the title of your latest release?
2--What's the "elevator pitch" for your new book?
A mom and daughter start an ice cream shop on Cape Cod, with high hopes for success…but you know how complicated that relationship can be.
3--How did you decide where your book was going to take place?
My dad grew up on Cape Cod. I've traveled there several times and have relatives in Chatham—the jewel of the Cape. What could be better than a summer day in Chatham, Mass?
4--Would you hang out with your heroine in real life?
I would definitely hang out with Marnie Dixon, the mom in this story. She's kind of a middle-aged hippie. Opposite of her daughter Dawn, who's very literal, very detail minded. On the other hand, I would happily eat Dawn's ice cream. I'd worry that Marnie would be careless and accidentally cause food poisoning.
5--What are three words that describe your hero?
Actually, two heroes.
Marnie: Spontaneous. Creative. Adventurous.
Dawn: Logical. Attention-to-detail. Risk-adverse.
6--What's something you learned while writing this book?
I learned a lot about the making of ice cream. Quite a lot. My husband attended Penn State's Ice Cream School (yes…there's such a thing as Ice Cream School) and was a very helpful resource. He takes ice cream very seriously.
7--Do you edit as you draft or wait until you are totally done?
I edit as I write the first draft, which I call the "draftiest of drafts." Then comes more editing. And more. And even more.
8--What's your favorite foodie indulgence?
Chips and guacamole. Must. Stay. Away.
9--Describe your writing space/office!
A dinky laundry room! With two big dogs underfoot.
10--Who is an author you admire?
So many! Lately, I've been reading some of A.J. Jacobs' memoirs. Love his writing style.
11--Is there a book that changed your life?
The life changing book(s) award, for me, goes to Catherine Marshall's non-fiction books. They're the ones I reach for when life gets stressful.
12--Tell us about when you got "the call." (when you found out your book was going to be published)
I credit my agent, Joyce Hart, for that. She connected me to an editor at Revell who had an idea for a book. Together, this editor and I brainstormed Amish Peace: Simple Wisdom for a Complicated World.
13--What's your favorite genre to read?
Non-fiction!
14--What's your favorite movie?
Tortilla Soup
15--What is your favorite season?
Spring. When God shows off a bit.
16--How do you like to celebrate your birthday?
I keep it secret! Not because of age…just because I avoid that kind of attention.
17--What's a recent tv show/movie/book/podcast you highly recommend?
A podcast--Christianity Today's "The Rise and Fall of Mars Hill."
18--What's your favorite type of cuisine?
Mediterranean. Happily, I'm a vegan.
19--What do you do when you have free time?
Play tennis!
20--What can readers expect from you next?
Next book will be an Amish contemporary, ANYTHING BUT PLAIN. It's a story about a young Amish woman with ADHD. She just doesn't quite fit into a very conforming society. Or does she?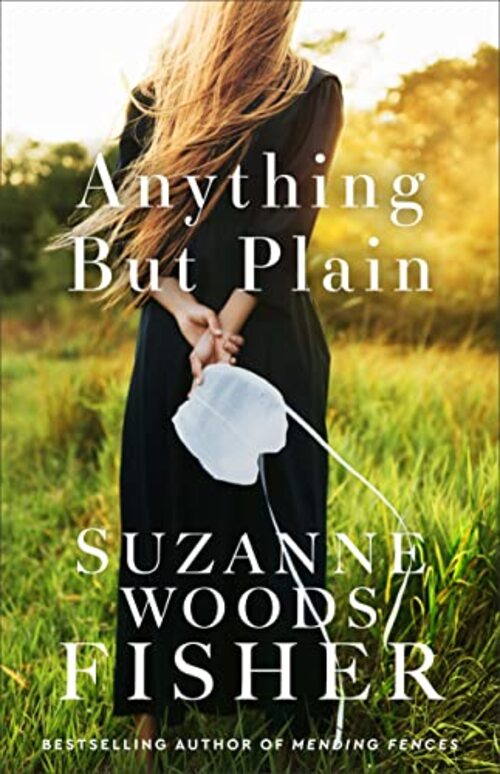 Impulsive and unreserved, Lydie Stoltzfus has always felt like a disappointment--a square peg in a round hole in her quiet Amish community. Leaving Stoney Ridge seems like her best move--even though it would mean leaving Nathan Yoder behind.
Amish | Inspirational Romance [Fleming H Revell Co, On Sale: October 4, 2022, Paperback / e-Book, ISBN: 9780800739515 / ]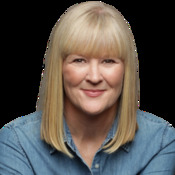 With over 1.5 million copies sold, Suzanne Woods Fisher is a bestselling author of over 30 books, ranging from novels to children's books to non-fiction. She is a Christy Award finalist, a winner of Carol and Selah awards, and a two-time finalist for ECPA Book of the Year. She writes stories that take you to places you've never visited—one with characters that seem like old friends. But most of all, her books give you something to think about long after you've finished reading it. Suzanne lives with her very big family in northern California.
No comments posted.