Suzanne Woods Fisher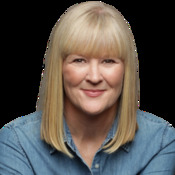 Blogging at Fresh Fiction
Suzanne Woods Fisher | Exclusive Interview: AT LIGHTHOUSE POINT
May 7, 2021
AT LIGHTHOUSE POINT is the third book in your Three Read More...
Suzanne Woods Fisher | Title Challenge: THE MOONLIGHT SCHOOL
February 3, 2021
I'm Suzanne Woods Fisher, the author of The Moonlight School. This Read More...
Suzanne Woods Fisher | 20 Questions: ON A COASTAL BREEZE
May 8, 2020
1--What's the name of your latest release? On Read More...
Suzanne Woods Fisher | Exclusive Excerpt: TWO STEPS FORWARD
February 7, 2020
Jimmy led Prince back into his stall for supper and smiled when he saw Joey slip into the barn to follow along as he Read More...
Suzanne Woods Fisher | How I Come Up With My Ideas
October 4, 2019
The question I get asked more than any other is: How do you come up with ideas? The answer is through interesting Read More...
Suzanne Woods Fisher | The Power of Apology
February 1, 2019
One of my favorite movies is a British romantic comedy called About Time. Here's the plot: When the males in a certain Read More...
Carol award winner Suzanne Woods Fisher writes stories that take you to places you've never visited—one with characters that seem like old friends. But most of all, her books give you something to think about long after you've finished reading it. With over one million copies of her books sold worldwide, Suzanne is the best-selling author of more than thirty books, ranging from non-fiction books, to children's books, to novels. She lives with her very big family in northern California.
Interviews for Suzanne Woods Fisher
Suzanne Woods Fisher, Author of THE IMPOSTER, on Writing Amish Fiction, Teamwork, and What's Next
The Imposter
October 2, 2015
Log In to see more information about Suzanne Woods Fisher
Log in or register now!
Series
Bishop's Family | Stoney Ridge Seasons | Amish Beginnings | Nantucket Legacy | Deacon's Family | Three Sisters Island
Books:
At Lighthouse Point, May 2021
Three Sisters Island #3
Paperback / e-Book
The Moonlight School, February 2021
Paperback / e-Book
On a Coastal Breeze, May 2020
Three Sisters Island #2
Paperback / e-Book
Two Steps Forward, February 2020
The Deacon's Family #3
Paperback / e-Book
Stitches in Time, October 2019
Paperback / e-Book
On a Summer Tide, May 2019
Three Sisters Island #1
Paperback / e-Book
Mending Fences, February 2019
Deacon's Family #1
Paperback / e-Book
The Light Before Day, October 2018
Nantucket Legacy #3
Paperback / e-Book
Minding the Light, July 2018
Nantucket Legacy #2
Paperback / e-Book
Phoebe's Light, February 2018
Nantucket Legacy #1
Paperback / e-Book
The Return, August 2017
Amish Beginnings #3
Paperback / e-Book
The Newcomer, February 2017
Amish Beginnings #2
Paperback / e-Book
The Devoted, October 2016
Bishop's Family #3
Paperback / e-Book
The Quieting, May 2016
The Bishop's Family #2
Paperback / e-Book
The Imposter, October 2015
Bishop's Family #1
Paperback / e-Book
Anna's Crossing, March 2015
Amish Beginnings #1
Paperback / e-Book
Christmas at Rose Hill Farm, September 2014
Stoney Ridge Seasons #4
Paperback / e-Book
The Lesson, January 2013
Stoney Ridge Seasons #3
Paperback / e-Book
The Haven, August 2012
Stoney Ridge Seasons #2
Paperback / e-Book
The Keeper, January 2012
Stoney Ridge Seasons #1
Paperback / e-Book
A Lancaster County Christmas, September 2011
Hardcover / e-Book