1--What is the title of your latest release?
2--What's the "elevator pitch" for your new book?
A librarian wakes up on a secret moon base, far from Earth, and finds herself caught up in a long-running conflict between two alien races. Luckily, she has a few powerful friends on her side.
3--How did you decide where your book was going to take place?
This is the fifth book in my Class 5 series, and the setting was a natural extension of what had come before in the series - the logical next step in the story arc.
4--Would you hang out with your heroine in real life?
Absolutely!
5--What are three words that describe your protagonist?
Fierce, loyal, empathetic
6--What's something you learned while writing this book?
That once something is in movement in space, it doesn't stop until it hits a barrier.
7--Do you edit as you draft or wait until you are totally done?
I edit as I go, especially when I'm stuck on what to write next. Going back to the beginning always helps.
8--What's your favorite foodie indulgence?
Right now, croissants.
9--Describe your writing space/office!
I have a perfectly good study, but I prefer to write on my couch at the moment.
10--Who is an author you admire?
I'm a big Terry Pratchett fan.
11--Is there a book that changed your life?
No one single book. So many books have been just what I needed at the right time.
12--Tell us about when you got "the call." (when you found out your book was going to be published)
This is a self-published book, but I can still remember the thrill of getting the call from my editor at Simon & Schuster's Gallery Books ten years ago now, and how amazed and happy I felt to be starting my publishing journey.
13--What's your favorite genre to read?
I have three favorites at the moment: fantasy romance, science fiction romance and romantic suspense - all very action-packed.
14--What's your favorite movie?
Today, I'll say The Fifth Element, but there are a lot that I love. Tomorrow, I might say something different
15--What is your favorite season?
I love autumn. I live in the southern hemisphere and its autumn right now, and the weather is gorgeous.
16--How do you like to celebrate your birthday?
Dinner with my family.
17--What's a recent tv show/movie/book/podcast you highly recommend?
I really love Vera. One of my all-time favorites.
18--What's your favorite type of cuisine?
I love Mediterranean food.
19--What do you do when you have free time?
I read, walk, practice yoga and crochet and knit.
20--What can readers expect from you next?
My next book is out in August and will be the next book in my Verdant String series, entitled PEACE MAKER.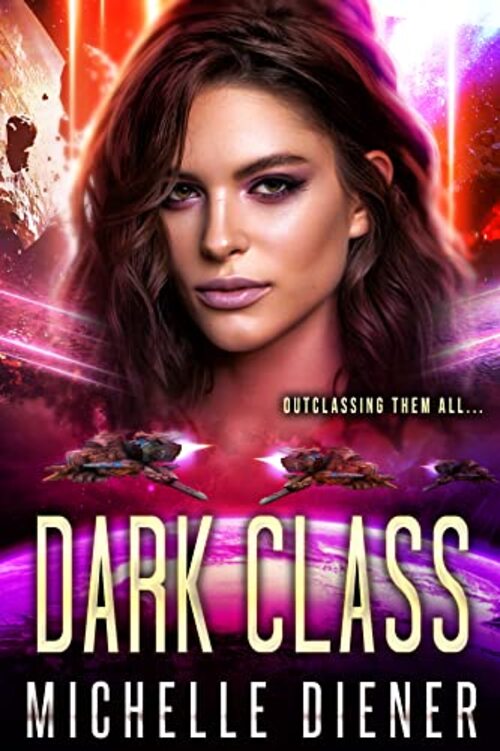 Waking up alone . . . Ellie Masters comes out of a coma to find herself the only inhabitant of an eerily empty moon station. She's not on Earth any more, she's not even in the right solar system. So when someone reaches out to her, tells her he's her friend, she's happy to believe it. The alternative is to be stuck alone with an enemy.
The hunt of his career . . . Grih Battle Center captain, Renn Sorvihn, has been chasing a rogue Tecran ship for over a month, convinced its captain is simply trying to delay his inevitable surrender and punishment. But when Renn follows the Tecran ship into an uncharted sector, and realises the Tecran have been working their way to a secret moon base for weeks, he suddenly understands things are most definitely not as they seem.
Caught in the crossfire . . . When the Tecran arrive, with the Grih hot on their heels, Ellie finds herself the catalyst for heightened danger to everyone. The Tecran see her as evidence of their military's crimes, the Grih see her as a massive diplomatic complication, and her presence brings the whole confrontation up several thousand notches.
But Ellie isn't alone, and her new friend has ways to help her. Time to outclass them all . . .
Science Fiction [Eclipse, On Sale: April 26, 2022, Paperback / e-Book, ISBN: 9780645465822 / ]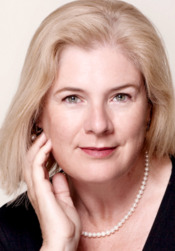 Michelle Diener is the bestselling, award-winning author of historical fiction, fantasy and science fiction. Having worked in publishing and IT, she's now very happy crafting new worlds and interesting characters and wondering which part of the world she can travel to next.
Michelle was born in London, grew up in South Africa, and currently lives in Australia with her husband and children.
When she's not writing or driving her kids from activity to activity, you can find her online at Twitter, posting pictures on Pinterest, and interacting with readers on Facebook.
No comments posted.