Hi, I'm Ann H. Gabhart. So fun to be here to share about my new book WHEN THE MEADOW BLOOMS. Doesn't that title make you think of how flowers bring new hope each spring? The people in my story need that new hope.
This title challenge turned out to be a true challenge, but a fun one as I came up with words to share about my characters and more about my story. So here goes.
W – Ways. WHEN THE MEADOW BLOOMS is a story of ways to keep believing when hard things happen. As the story begins, Calla, fourteen, and her sister, Sienna, nine, are in an orphanage while their mother, Rose, is being treated for tuberculosis at a sanatorium. Calla never stops praying for a way for their family to be together again.
H – Home. Is there a word that brings more warm thoughts and memories to mind? When their mother became ill, Calla and Sienna had to go to the Home for Girls, a place that never felt like home at all. Will Meadowland be their dreamed for home?
E – Efforts. Every time Sienna gets in trouble at the orphanage, Calla wants to find a way to protect her from being punished. Her efforts simply get both girls in trouble.
N – Nature. Dirk Meadows makes his living writing scientific articles about flora and fauna on his Meadowland Farm. Sienna has an innate connection with all of nature. She makes friends with a couple of crows and really, really wants a pet mouse.
T – Tuberculosis. Tuberculosis wasn't a disease that came in waves or as a pandemic. Instead its presence was constant, pervasive and persistent. The disease had been around forever, but in the 19th century, it went on a rampage and became a tide of death people at that time called the "white plague."
H – Hope. Don't we all need hope in our lives? The same is true for my characters in WHEN THE MEADOW BLOOMS. Calla hopes for a way to leave the orphanage and take care of Sienna. Sienna hopes for a meadow where she can run among the flowers and make friends with a mouse. Rose hopes to be with her daughters again. But Dirk has lost hope. Will that change after he opens his home to his widowed sister-in-law and nieces?
E – Escape. Calla and Sienna want to escape the harsh treatment in the orphanage. Rose wishes to escape her illness and the sanatorium. Dirk needs to escape the sorrow of his past that has turned him into a recluse.
M – Maisy. Maisy is Dirk's dog and constant companion on Meadowland. Dirk says a man can depend on a dog to be faithful and loving unlike people. Maisy welcomes Calla and Sienna to Meadowland.
E – Evermore. What Calla and Sienna most desire is to find a home for evermore. They love it at Meadowland, but Calla fears her curiosity about Anneliese, the girl her uncle Dirk once loved, has spoiled it for all of them.
A – Anneliese. Dirk is attracted to Anneliese the first time he sees her wading in a shallow part of the river that flows between his father's farm and her father's farm. Beautiful and spirited, Anneliese challenges Dirk to fall in love with her.
D – Daisies. The title of my book, WHEN THE MEADOW BLOOMS, shouts out for flowers. Daisies are perfect cheerful meadow flowers in late spring and early summer. When Calla imagines a meadow before she goes to Meadowland, she sees daisies blowing in the wind. But the title also speaks of the promise of Anneliese's and Dirk's love when the meadow blooms.
O - Orphanage. At the Home for Girls, the headmistress does not hesitate to punish any who run afoul of her rules. Calla has no problem doing as the staff and teachers want, but Sienna seems to always stay on the wrong side of the rules and suffers the consequences.
W – Water. So many story scenes happen near the river with water flowing sweet and calm at times or flooding out of its banks at other times when a storm brings down plenty of water to threaten the safety of Calla and Sienna.
B – Bible. When Calla discovers her uncle's Bible in a box of books, she finds a picture of a beautiful young woman stuck among its pages with the inscription, Love forever, Anneliese. She can't stop wondering about her and what happened between Anneliese and Dirk.
L – Letters. Both Calla and Rose wrote letters to Dirk to ask if he would come to rescue Sienna from the orphanage. Once Dirk responded to those letters, his life was changed forever.
O – Over the river. Dirk's family and Anneliese's family live on opposite sides of the river with some unhappy family history between them. Will they find a way to come over the river for romance to blossom?
O – Owl. When Sienna gets to Meadowland, she's excited to hear her first owl. Crow doesn't start with "o" but it does have an "o" and Sienna loves her crow friends.
M – Meadowland. The Meadows family farm is a beautiful place with river bottoms and meadows. Here at this place, one can see the stars and rejoice in the beauty of nature. Dirk has found refuge there. But will he offer a lasting refuge to Rose, Calla and Sienna or will the sorrows of his past come back to haunt him and cause him to send them away?
S – Scars. Dirk has dreadful scars on his face and body from the time he almost died in a fire. Because he thinks the scars make him look like some kind of monster, he avoids people. But he knows not all wounds leave visible scars. When he first sees Sienna at the orphanage, he fears her spirit will be scarred unless he can rescue her.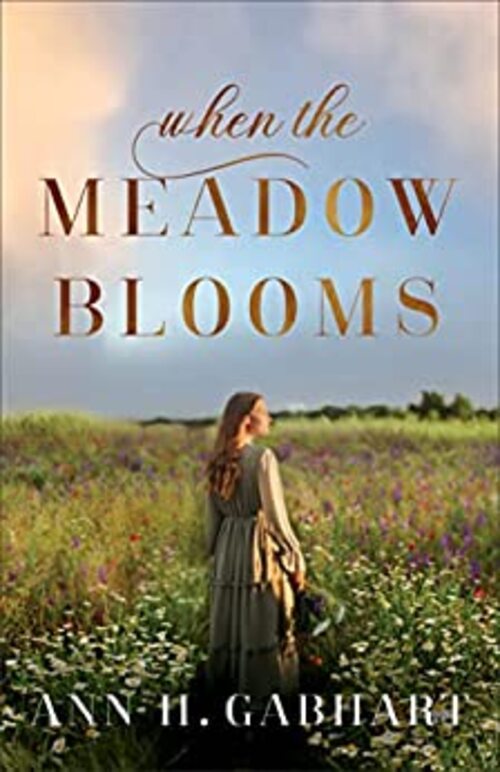 If any place on God's earth was designed to help one heal, it is Meadowland. Surely here, at her brother-in-law's Kentucky farm, Rose and her daughters can recover from the events of the recent past--the loss of her husband during the 1918 influenza epidemic, her struggle with tuberculosis that required a stay at a sanatorium, and her girls' experience in an orphanage during her illness. At Meadowland, hope blooms as their past troubles become rich soil in which their faith can grow.
Dirk Meadows may have opened his home to his late brother's widow and her girls, but he keeps his heart tightly closed. The roots of his pain run deep, and the evidence of it is written across his face. Badly scarred by a fire and abandoned by the woman he loved, Dirk fiercely guards his heart from being hurt again. But it may be that his visitors will bring light back into his world and unlock the secret to true healing.
Bestselling author Ann H. Gabhart explores the tender places within the human heart in this character-driven story of trusting God to turn our burdens into something beautiful.
Inspirational Romance | Inspirational Historical [Revell, On Sale: May 3, 2022, Paperback / e-Book, ISBN: 9780800737221 / ]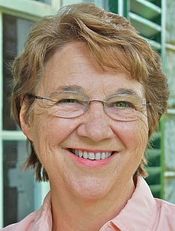 Ann H. Gabhart started writing when she was ten and has been writing ever since. Her first published writings were personal experience pieces, youth stories, and poems in church periodicals such as HomeLife. Her first novel, a historical romance about the settling of Kentucky, was published by Warner Books in 1978. Since then, she's published numerous books for both adults and young adults. Ann lives on a farm in Kentucky not far from where she was born.
No comments posted.