Miranda Owen: As soon as I read the description for THE MURDER OF MR. WICKHAM, I was immediately intrigued. I love Jane Austen, and I love mysteries. What inspired you to write this book?
Claudia Gray: Make no mistake - I am a huge PD James fan - but when I first read Death Comes to Pemberley a decade ago, I couldn't imagine why she cast Denny as the victim. Has anyone ever worried about what happened to Denny? Wickham was right there, being awful, surrounded by people who had very strong motives to loathe the guy. Eventually I decided, maybe I should stop wishing this very good book would be something it isn't. If I think some novelist should kill off Mr. Wickham, then I'm going to do it myself.
MO: I love the idea of playing around with characters from a classic novel and putting them in different circumstances and mixing characters from different works by the same author. Is this something you'd do again with a different author? Like Charles Dickens? Do you think you stayed true to the essence of the characters while giving them a new spin?
CG: My hope is that the characters feel true to themselves even as they enter a new place and a new period in their lives. Austen was too wise a student of human nature to believe that relationships suddenly freeze at the moment of marriage and never, ever change again; her heroines may be caught up in the thrills of courtship, but they're also surrounded by long-married couples - both happy and unhappy - who illustrate the paths ahead. So I enjoyed catching up with the characters some time after their respective books and asking how much might have changed (or not changed) in all that time.
I actually have thought about the Dickens concept! But there are so many more Austen stories still to tell…
MO: Your book BALTHAZAR mixes suspense with paranormal elements. With TMOMW, you've written a novel with a historical setting. Do you think you might ever write a paranormal historical? Besides vampires and werewolves, I'm thinking of those books that have extrasensory perception and various supernatural occurrences.
CG: BALTHAZAR had a historical element - some flashbacks to the title character's pre-vampire days - and I do have one paranormal historical, FATEFUL, which you might be able to dig out of the back shelves of a used bookstore someday if you're both determined and lucky. Still, though, there's so much more to explore! Probably the historical period that fascinates me the most is Ancient Rome, and I have a paranormal idea for that time that…I should probably start by mentioning this to my agent, shouldn't I?
MO: Since you've written in different genres and subgenres, is there a particular genre that you might like to try next? Or a setting you've never tried but might seem interesting?
CG: Maybe a spy thriller? As for settings, Ancient Rome really fascinates me and has for decades.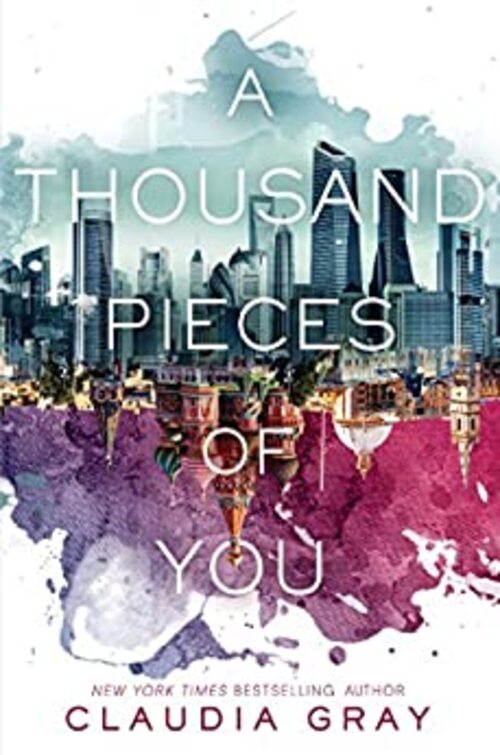 MO: If you could only recommend one of your books to readers unfamiliar with your work, which book would you recommend? And why?
CG: It would depend on who I was recommending the books to, honestly. TMOMW would appeal to mystery fans and those who love witty characters. A THOUSAND PIECES OF YOU is both epic romance and science fantasy. And LOST STARS remains my favorite Star Wars book.
MO: What kind of books do you enjoy reading? Favorite authors? Favorite books?
CG: This is very hard to narrow down! I'm a lower-case-c catholic reader: If I hear that it's good, or it touches on a subject I find intriguing, I'll usually give it a shot. The last few books I read include CHILDREN OF ASH AND ELM by by Neil Price, nonfiction, a history of the Vikings; THE DAYS OF AFREKETE by Asali Solomon, fiction, the enduring romance between two black queer women; THE CHRISTMAS MURDER GAME by Alexandra Benedict, because murders in an English country house is pure catnip; JOAN IS OKAY by Weike Wang, a novel about a loner workaholic doctor whose friends and family keep trying to "fix" her despite her happiness; and THE ANOMALY by Herve Le Tellier, high-concept science fiction. As you can see, it's a pretty mixed list.
For my all-time favorites list: A WRINKLE IN TIME. UNTIL WE HAVE FACES. The biography of N.C. Wyeth by David Michaelis. POSSESSION by A.S. Byatt. And, of course, anything by Jane Austen.
MO: What are you currently working on?
CG: I'm working on some general fiction, as well as a young adult novel tied to existing IP that I can't talk about yet - but am hugely excited for. Hopefully we can announce it soon!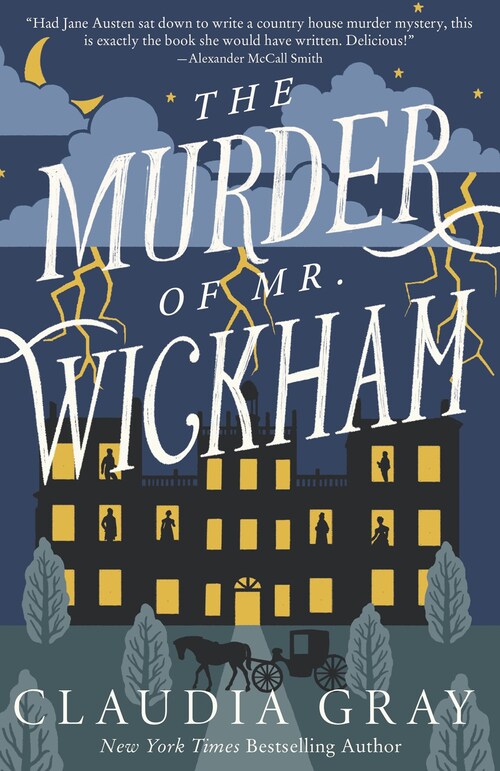 A summer house party turns into a thrilling whodunit when Jane Austen's Mr. Wickham—one of literature's most notorious villains—meets a sudden and suspicious end in this brilliantly imagined mystery featuring Austen's leading literary characters.
The happily married Mr. Knightley and Emma are throwing a party at their country estate, bringing together distant relatives and new acquaintances—characters beloved by Jane Austen fans. Definitely not invited is Mr. Wickham, whose latest financial scheme has netted him an even broader array of enemies. As tempers flare and secrets are revealed, it's clear that everyone would be happier if Mr. Wickham got his comeuppance. Yet they're all shocked when Wickham turns up murdered—except, of course, for the killer hidden in their midst.
Nearly everyone at the house party is a suspect, so it falls to the party's two youngest guests to solve the mystery: Juliet Tilney, the smart and resourceful daughter of Catherine and Henry, eager for adventure beyond Northanger Abbey; and Jonathan Darcy, the Darcys' eldest son, whose adherence to propriety makes his father seem almost relaxed. In this tantalizing fusion of Austen and Christie, from New York Times bestselling author Claudia Gray, the unlikely pair must put aside their own poor first impressions and uncover the guilty party—before an innocent person is sentenced to hang.
Mystery Historical [Vintage, On Sale: May 3, 2022, Trade Paperback / e-Book, ISBN: 9780593313817 / eISBN: 9780593313824]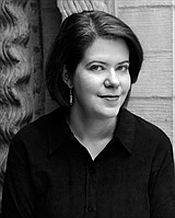 Claudia Gray is not my real name. I didn't choose a pseudonym because my real name is unpleasant (it isn't), because I'd always dreamed of calling myself this (I haven't) or even because I'm hiding from the remnants of that international diamond-smuggling cartel I smashed in 2003 (Interpol has taken care of them). In short, I took a pseudonym for no real reason whatsoever. Sometimes this is actually the best reason to do things.
I live in New York City. So far, in life, I've been a disc jockey, a lawyer, a journalist and an extremely bad waitress, just to name a few. I especially like to spend time traveling, hiking, reading, and listening to music. More than anything else, I enjoy writing.
No comments posted.