1--What is the title of your latest release?FOUR LEAF FELONY
2--What's the "elevator pitch" for your new book?
I finally got my big break! The interview of a lifetime and nothing could stop me from getting there! Not even a dead body that ended up diverting my airplane in an emergency landing to a small town where secrets swept under the rug have found their way out with a few dust bunnies attached.3--How did you decide where your book was going to take place?
I knew she needed to get diverted to a small town where she would end up staying which makes her character grow by realizing her dream was never her true dream. It's the journey.4--Would you hang out with your sleuth in real life?
A lot! Definitely a few times a week for coffee! She's really good with gossip.5--What are three words that describe your sleuth?
Determined. Curious. Strong.6--What's something you learned while writing this book?
I love holidays! All of them!7--Do you edit as you draft or wait until you are totally done?
I wait until I'm totally done. I sprint through the first draft and call that the bones, then I go back and add the meat.8--What's your favorite foodie indulgence?
Pizza9--Describe your writing space/office!
I write in my Shamper. She-camper! It's a little travel trailer sitting on my 10 acres of woods next to a pond.10--Who is an author you admire?
The authors of the Bible.11--Is there a book that changed your life?
no.12--Tell us about when you got "the call." (when you found out your book was going to be published)
Call?? You mean traditional publishing? Yeah. I did but it's not nearly as exciting as most think.13--What's your favorite genre to read?
Mystery14--What's your favorite movie?
Serendipity15--What is your favorite season?
Fall, Winter, Spring and Summer, I love them all. They all have something to offer me in the form of creativity and activities.16--How do you like to celebrate your birthday?
All month long! This year we went camping one weekend. Another weekend we went to a play. Another weekend we went out with ten of my cousins. The last weekend we went for a special date night.17--What's a recent tv show/movie/book/podcast you highly recommend?
Dr Heiman. I think keeping your body and mind in tip top shape is very important to the creative process.18--What's your favorite type of cuisine?
American19--What do you do when you have free time?
Visit one of my four grown children.20--What can readers expect from you next?
I publish monthly, so they know
Holiday Cozy Mystery #1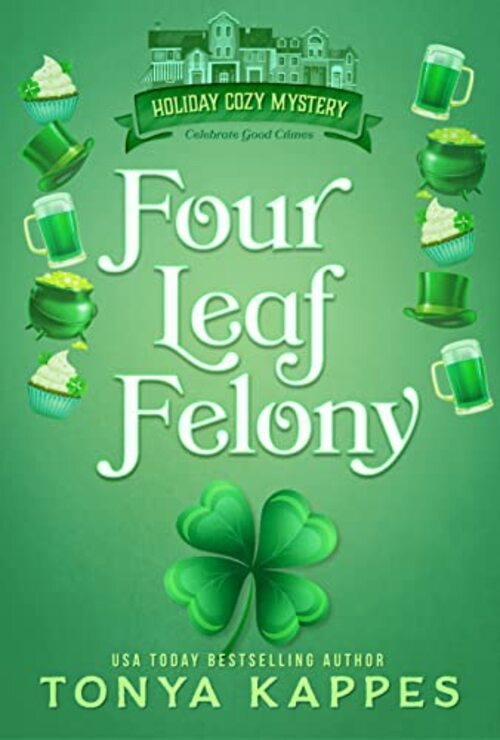 CELEBRATE GOOD CRIMES!
Holiday Cozy Mystery Series is a spin-off of Tonya Kappes's popular A Camper and Criminals Cozy Mystery Series! You do not want to miss Violet Rhinehammer's journey and some appearances from our beloved Laundry Club Ladies and favorite characters from A Camper and Criminals Cozy Mystery crossover series!
Smiling eyes aren't shining upon Violet Rhinehammer!
Violet Rhinehammer finally got the big break she's been waiting for. She got the interview of a lifetime and it is only a plane ride away.
Things take a twisty turn after Violet discovers a dead body in the airplane's bathroom. With a forced emergency landing she finds herself stranded in the tiny seaside mountain town of Holiday Junction.
Holiday Junction loves all things holiday and currently the town is painted green for their annual Shamrock Festival. Unfortunately the NTSB has grounded any flights in or out of Holiday Junction until the crime scene is wrapped up, leaving Violet scrambling to get to her interview.
Violet takes on the investigation and enlists the help of some of the locals, new friends, and a cute security guard to help her solve the mystery.
Join Violet, Cherise, Rhett, and a lineup of new as well as familiar characters from A Camper & Criminals Cozy Mystery Series, as they try to catch a killer and get Violet to her dream job.
Mystery Cozy [Self Published, On Sale: April 14, 2022, e-Book, / ]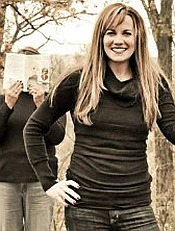 For years, USA Today bestselling author Tonya Kappes has been publishing numerous mystery and romance titles with unprecedented success. She is famous not only for her hilarious plot lines and quirky characters, but her tremendous marketing efforts that have earned her thousands of followers and a devoted street team of fans.
No comments posted.