1--What is the title of your latest release?
2--What's the "elevator pitch" for your new book?
A mute woman inspires a revolution against the tyrannical magical masters of her country.
3--How did you decide where your book was going to take place?
I was moving back to my native Scotland, so I wanted to set it there.
4--Would you hang out with your heroine in real life?
Hmm. She doesn't have much to say but she's an interesting person. Yes!
5--What are three words that describe your hero?
Independent, strong, unnoticed
6--What's something you learned while writing this book?
That writing dialogue helps to form a character in more ways than I'd realized. And being consistent with including Scottish slang is hard!
7--Do you edit as you draft or wait until you are totally done?
I mostly wait till I'm done but every morning, before I start writing, I read over what I wrote the previous day and might make a few minor adjustments.
8--What's your favorite foodie indulgence?
I love food. Any food. I'm particularly partial to a big bowl of proper ramen and love a good curry. I'm a big fan of fish and chips too, especially with slatherings of salt and vinegar!
9--Describe your writing space/office!
I only recently moved house so it's a work in progress. Right now, it's filled with books for upcoming signings, piles of papers and a few cardboard boxes that (eek) are yet to be sorted. As long as I have a comfy chair, I can pretty much write anywhere.
10--Who is an author you admire?
Stephen King. He has a way with words that draws you in and his characters always spring off the page. Although his imagination is vast and truly impressive, it's the way he tells his stories that I admire most. When I read his books, I'm totally immersed in the story.
11--Is there a book that changed your life?
There's not any one book that stands out but I genuinely think that every book in some way has changed my life by offering a different outlook or idea or thought that's shaped the life I've created for myself.
12--Tell us about when you got "the call." (when you found out your book was going to be published)
I self-publish! The call comes when I decide the book is ready to go. In all honesty, I wouldn't have it any other way.
13--What's your favorite genre to read?
I read almost every genre, but fantasy is always my ultimate go-to.
14--What's your favorite movie?
The answer to that depends on the mood I'm in at the time. Right now, probably Cinema Paradiso. I love the music and the nostalgia and the pervading optimism and joy.
15--What is your favorite season?
I'm a hot weather fan. Definitely summer!
16--How do you like to celebrate your birthday?
With great food and close friends.
17--What's a recent tv show/movie/book/podcast you highly recommend?
I just finished Severance on Apple TV. It's very thought-provoking and twisty with a crazy cliffhanger of an ending!
18--What's your favorite type of cuisine?
Thai. The spicier the better!
19--What do you do when you have free time?
I have two dogs who take up a lot of my free time – we're often off on long walks around the countryside and beaches. It's a wonderful way to start the day and end it and, at weekends, the walks can extend to all day events. There's a lot of countryside in Scotland to explore!
20--What can readers expect from you next?
I'm working on the sixth book in my Firebrand series, about a detective in London who works alongside vampires, werewolves, pixies, and all manner of other creatures. There will also be a follow up to Hummingbird later in the year.
A Charade Of Magic #1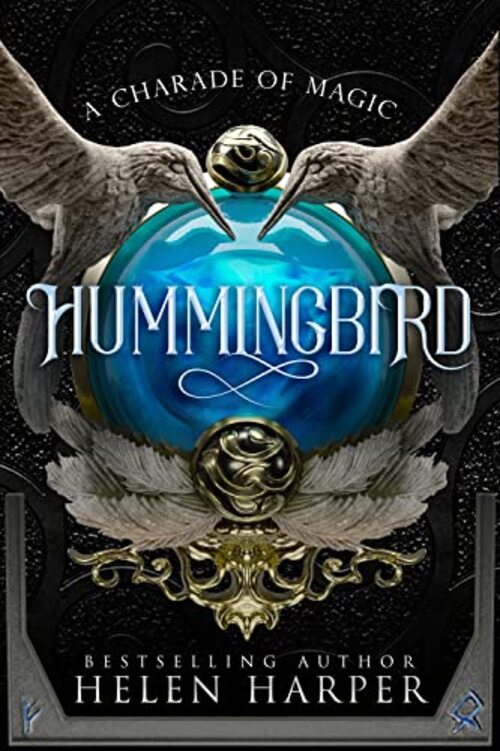 The best way to live in the Mage ruled city of Glasgow is to keep your head down and your mouth closed.
That's not usually a problem for Mairi Wallace. By day she works at a small shop selling tartan and by night she studies to become an apothecary. She knows her place and her limitations. All that changes, however, when her old childhood friend sends her a desperate message seeking her help - and the Mages themselves cross Mairi's path. Suddenly, remaining unnoticed is no longer an option.
There's more to Mairi than she realises but, if she wants to fulfil her full potential, she's going to have to fight to stay alive - and only time will tell if she can beat the Mages at their own game.
From twisted wynds and tartan shops to a dangerous daemon and the magic infused City Chambers, the future of a nation might lie with one solitary woman.
Hummingbird is the first thrilling book in A Charade Of Magic. The fight for freedom starts here.
Fantasy [Self Published, On Sale: April 29, 2022, e-Book, / ]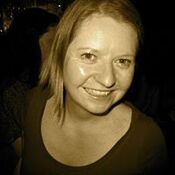 After teaching English literature in the UK, Japan and Malaysia, Helen Harper left behind the world of education following the worldwide success of her Blood Destiny series of books. She is a professional member of the Alliance of Independent Authors and writes full time, thanking her lucky stars every day that's she lucky enough to do so!
Helen has always been a book lover, devouring science fiction and fantasy tales when she was a child growing up in Scotland.
She currently lives in Edinburgh with far too many cats – not to mention the dragons, fairies, demons, wizards and vampires that seem to keep appearing from nowhere.
No comments posted.