1--What is the title of your latest release?
2--What's the "elevator pitch" for your new book?
Shane Hollander and Ilya Rozanov get their hard-earned happily ever after!
3--How did you decide where your book was going to take place?
Because this is a sequel, the locations were already decided (mostly Ottawa and Montreal), but I chose these cities in the first place because I like writing stories set in Canada and I have some familiarity with those places.
4--Would you hang out with Shane in real life?
Oh man. I don't think we'd have much to say to each other.
5--What are three words that describe Ilya?
Charming. Perceptive. Sad.
6--What's something you learned while writing this book?
That writing a sequel is really hard!
7--Do you edit as you draft or wait until you are totally done?
I edit as I draft quite a bit, especially for the first half of the book. I am trying to not do that as much so I can complete my first drafts faster, but it's a hard habit to break.
8--What's your favorite foodie indulgence?
I love food so much, this is tough. I can't resist anything homemade, especially something that I'd never be bothered to make myself. Pastries and homemade pasta come to mind. I always scan menus looking for those made in-house options, even if it's just a condiment. But also, as a Nova Scotian, I have to say that fish and chips (or, even better, scallops and chips) in a town where you can look at the boat that caught them while you're eating is a hard food experience to beat.
9--Describe your writing space/office!
It's the worst. I have a little desk set up in my living room, which is in the middle of all the action in my house. It's near the front door, and the stairs, and the dining room and the kitchen. I have to wear headphones while I write but that doesn't stop my kids from interrupting a million times.
10--Who is an author you admire?
Cat Sebastian sets the bar really high. I am always amazed by how polished, efficient, and funny her writing is, on top of her books being incredibly romantic and sexy.
11--Is there a book that changed your life?
The Baby-sitters Club #10: Logan Likes Mary Anne! started me on my romance journey when I was nine.
12--Tell us about when you got "the call." (when you found out your book was going to be published)
I think it was an email but getting the green light to write Ilya and Shane's sequel was really thrilling. I found out in July 2020, which was a few months into the pandemic, so it was nice to get some good news.
13--What's your favorite genre to read?
Obviously romance, but specifically I tend to read a lot of queer historical romance. I enjoy paranormal, sci-fi, and fantasy romance a lot as well.
14--What's your favorite movie?
My go-to answer for this is Clueless because it's a movie I've loved since I was 15 and I've watched it a million times. The three Captain America movies are up there too.
15--What is your favorite season?
I love fall, especially early fall. It's beautiful here in Nova Scotia that time of year.
16--How do you like to celebrate your birthday?
I'm going to say karaoke because right now I really, really miss karaoke.
17--What's a recent tv show/movie/book/podcast you highly recommend?
Let me be the one millionth romance author to recommend Our Flag Means Death, which is a perfect show.
18--What's your favorite type of cuisine?
I don't know if I can round it down. I'm always really excited when I can get good Mexican food, because that's not easy to come by in Nova Scotia.
19--What do you do when you have free time?
I forget what having free time feels like. But when I steal a little time, I usually read or watch hockey.
20--What can readers expect from you next?
This is going to shock a lot of people but…a hockey romance! About two men! I'm working on a standalone m/m hockey romance (not related to the Game Changers series) for Carina's Adores imprint for 2023. This one is going to be about two teammates, so it will have more of a workplace romance vibe than most of my other books.
Game Changers # 6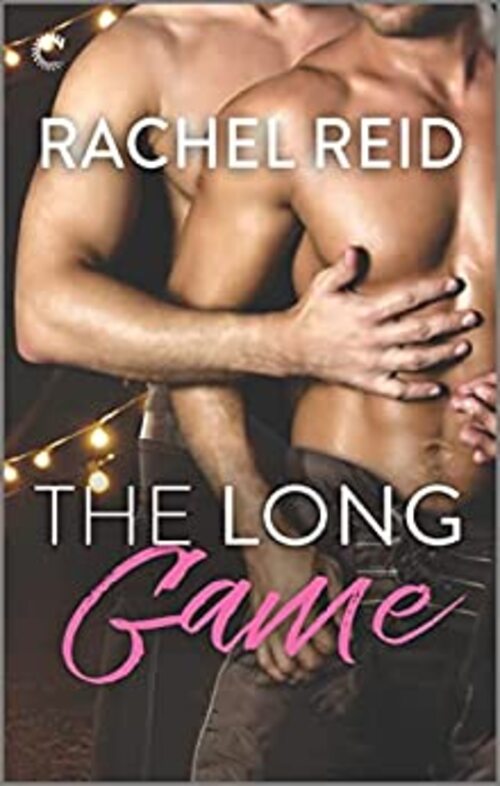 Ten years.
That's how long Shane Hollander and Ilya Rozanov have been seeing each other. How long they've been keeping their relationship a secret. From friends, from family…from the league. If Shane wants to stay at the top of his game, what he and Ilya share has to remain secret. He loves Ilya, but what if going public ruins everything?
Ilya is sick of secrets. Shane has gotten so good at hiding his feelings, sometimes Ilya questions if they even exist. The closeness, the intimacy, even the risk that would come with being open about their relationship…Ilya wants it all.
It's time for them to decide what's most important—hockey or love.
It's time to make a call.
LGBTQ Romance | Romance Contemporary [Carina Press, On Sale: April 26, 2022, Mass Market Paperback / e-Book, ISBN: 9781335458520 / eISBN: 9780369704436]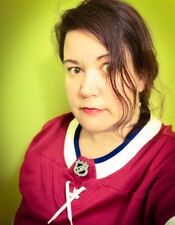 Rachel Reid is the pen name of Rachelle Goguen. She chose it because it is much easier to say, spell and remember than Rachelle Goguen!
Rachel writes cute, romantic smut, mostly about hockey players.
Rachelle co-hosts a comic book podcast called Living Between Wednesdays.
Rachel/Rachelle lives in Nova Scotia, Canada. She has always lived there, and it's looking like she probably always will. She has two boring degrees and two interesting kids.
No comments posted.