1--What is the title of your latest release?
2--What's the "elevator pitch" for your new book?
Mariella Jacob and Alex Ralsten are sworn enemies but when they end up working together in the quaint town of Magnolia, North Carolina, something shocking happens—they form a connection that startles them both…daring them to admit that a rocky past might lead to something unexpectedly wonderful.
3--How did you decide where your book was going to take place?
It was an easy decision because this is the third book in The Carolina Girls series. I loved returning to Magnolia, North Carolina.
4--Would you hang out with your heroine in real life?
Absolutely. Mariella Jacob is fun, feisty and a little bit snarky. I appreciate a bit of snark in my friends. She's also really loyal, which is important to me. Plus, she owns a clothing store – I'm a terrible shopper so I could use some inspiration!
5--What are three words that describe your hero?
Strong, steady, honorable
6--What's something you learned while writing this book?
I guess this shouldn't have come as a surprise, but although Mariella is tough on the outside, she has a tender heart. As a secondary character, readers didn't get to see that as much so it was a sweet surprise when it revealed itself during the writing of her story. I also did a lot of research on wedding dress styles since she's a designer – I was surprise at how strange some of the couture dresses can be.
7--Do you edit as you draft or wait until you are totally done?
I do a full first draft and then several rounds of edits.
8--What's your favorite foodie indulgence?
Something chocolate. Anything chocolate!
9--Describe your writing space/office!
A few years ago, we bought a quirky 1950s fixer upper. One of the selling points was a bonus room that is not connected to the house – you have to walk down the patio to access it. That's my office to give me more privacy. However, I tend to bounce around the house setting up shop in different places just for some variety. We've also had a cold winter in Colorado, and the heat in my office is a little iffy, so lately I've been working in my son's bedroom – he's away at college. Once it warms up, I'll move back out – although I think the cats will miss me!
10--Who is an author you admire?
Too many to name. I admire any author who is working toward their personal goals. This career takes a lot of commitment and grit – and I'm inspired by hearing how other authors get the job done.
11--Is there a book that changed your life?
It's a little early to tell, but I recently read a book called "The One Thing" about focusing on what matters most in each area of your life. It felt transformative as I read the concepts and I've already started to implement some of them in my life. At the start of the pandemic, I began regularly listening to personal development books – it helped to have something positive filling my head. I love anything by Brene Brown, Mel Robbins and Gabrielle Bernstein to name a few.
12--Tell us about when you got "the call." (when you found out your book was going to be published)
My first book (Still the One) was published in 2013. I got "the call" during my kids' winter break in 2011. We were in the car heading to rent skis when my agent called to tell me. I had to pull over to start screaming in excitement. My daughter was in kindergarten, and I'd given myself a deadline to get a contract that year or go find a "real job". As amazing as that moment was, the journey since then has been even better. And I'm so grateful to have writing as my real job.
13--What's your favorite genre to read?
I looooove historical romance.
14--What's your favorite movie?
Both versions of Pride and Prejudice. Hope Floats. Practical Magic (loved the book too). Ten Things I Hate About You.
15--What is your favorite season?
Fall. I grew up in Ohio and have lived in Colorado for almost 30 years. Fall is the one time I really miss the Midwest and the spectacular colors, although it's a special treat to hike through an aspen grove when all the leaves are bright yellow.
16--How do you like to celebrate your birthday?
Doing something outside in nature and then quietly with my family. I do not like to be the center of attention so no big parties for me!
17--What's a recent tv show/movie/book/podcast you highly recommend?
I liked the recent Reacher series – perfect casting. And I'm planning to use the actor who played Reacher as inspiration for an upcoming hero. I mean…those arms!! I'm enjoying The Guilded Age as well – more of a slow burn that took me a few episodes to become hooked. But the glimpse into New York society at that time is fascinating and the costumes are gorgeous.
18--What's your favorite type of cuisine?
I could eat Mexican for days and not get sick of it.
19--What do you do when you have free time?
This year I made a commitment to do yoga every day – a minimum of ten minutes. I've had some significant back problems and the stretching helps. Plus, that time on the mat has become precious to me. I also love to walk my dogs and I do love gardening – although it's not the easiest pastime in the Rocky Mountains between the dryness, the hail and the wind.
20--What can readers expect from you next?
I'm excited to share that after Wedding Season, there will be three more books coming in The Carolina Girls. The next release, The Wish List, is a holiday story that comes out in October. That book is kind of new territory for me because three women will have a point-of-view in the book. I hope readers love it! I also write for Harlequin Special Edition and have two more books with that line in 2022. A Starlight Summer comes out in June – it's a second chance romance (one of my favorite tropes).
The Carolina Girls #3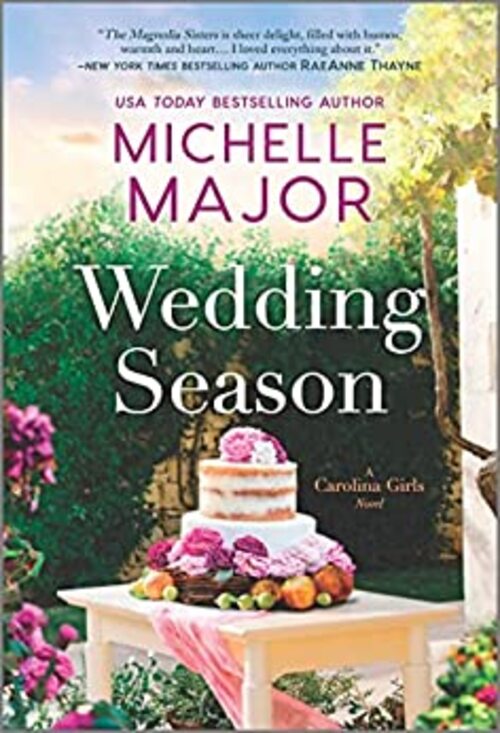 Mariella Jacob was one of the world's premier bridal designers, but one viral PR disaster later, she's trying to get her torpedoed career back on track in small-town Magnolia, North Carolina. With a secondhand store and a new business venture helping her friends turn the Wildflower Inn into a wedding venue, Mariella is finally putting at least one mistake behind her. Until that mistake—in the glowering, handsome form of Alex Ralsten—moves to Magnolia too.
Mariella ruined Alex's wedding by announcing that his starlet bride-to-be was sleeping with Mariella's fiancé. While he's furious when they're forced to work together, there's no denying Mariella is hardworking, talented…and gorgeous. In fact, though Alex keeps reminding himself that they're enemies, something deeper is growing…daring them to admit that a rocky past might lead to something unexpectedly wonderful.
Women's Fiction Southern | Romance [HQN Books, On Sale: April 26, 2022, Paperback / e-Book, ISBN: 9781335480002 / eISBN: 9780369703675]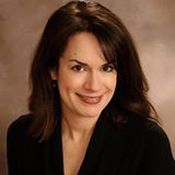 Michelle Major is the bestselling, RITA award-winning author of over twenty sexy and sweet contemporary romances. She loves second-chances love stories, smart heroines, and strong heroes. A Midwesterner at heart, she's made the Rocky Mountains her home for over twenty-five years and is thrilled to share her books with readers.
No comments posted.