He looked huge. He looked like a monster. He looked like hers.
ENSNARED BY THE ALIEN MEDIC by Nessa Claugh
I have been a paranormal romance fan for years. I always trace back my affection for paranormal romances to when I read the first vampire romance by Christine Feehan when it first came out. Over the years I have read books with assorted supernatural heroes like vampires, werewolves, psychics, and others. That's different from the kind of hero I'm writing about here. Those heroes were ones who either could change shape from human to animal or were a vampire or something else otherworldly who mostly looked human – even if they weren't at their core. The kind of hero I'm writing about today is one who has mostly unhuman-like physical characteristics. So much so, that I know there are readers – even devoted romance readers – who would be appalled and disgusted to have them be the hero of any story. I understand that initial reaction, but I think they need to read one of these books and re-evaluate. I have read some of these books and hope to read more soon. Though these characters may have fangs, fur, scales, snouts, glowing eyes, tails, etc., without ever changing form to a more human-like appearance, they are less monstrous than some human heroes I've read about in traditional romances. Let's discuss.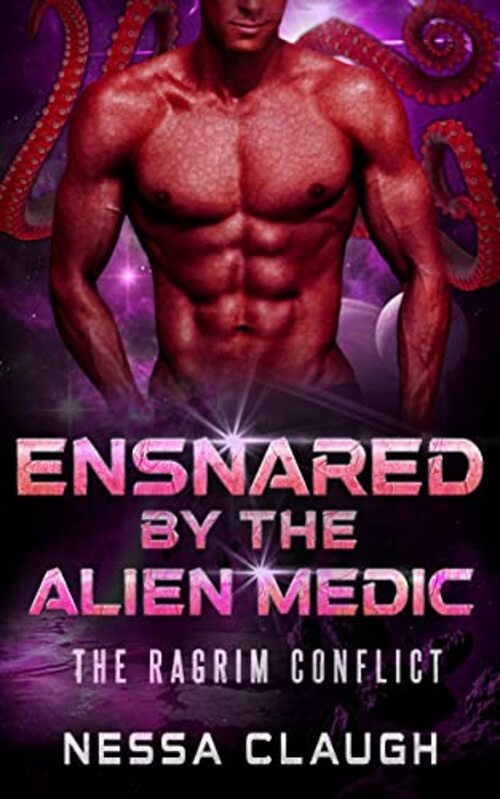 The Fanged and The Furry
Ok, I admit it. I'm a cat lady. Perhaps that is why two books by Ruby Dixon are two of my all-time fav romances - WHEN SHE PURRS and WILLA'S BEAST. I read WILLA'S BEAST first. The hero in that book is Gren. Gren is in a foul mood when the story opens. However, it's totally understandable. He has been genetically altered in a very Frankenstein-like fashion and has a few humanoid features, a few miscellaneous features, and part furry Sabretooth Tiger-like features. Not only was he treated badly in his past, but he is restrained and essentially kept captive on a foreign ice planet with people he can't understand and who don't understand him. Unfortunately, the growls of irritation and frustration don't endear him to many. But Willa sees past the growly exterior and empathizes with him a bit. They escape together, bond, have some snuggly sexy time in a few assorted caves (Ruby Dixon's version of the "snowed in at a cabin" trope) and fall for each other. Fab.
WHEN SHE PURRS takes place in Dixon's "Risdaverse". In this book, Nassakth is the praxiian hero with cat-like features and behaviors. I adore him even though the heroine is VERY slow to warm to him. Because they are different species, Kim misinterprets his early courting gestures. Luckily for Nassakth, Kim finds it in her best interest to mate him. He's strong yet adorable and wears his heart on his sleeve. He never gives up trying to woo Kim while still trying to respect her boundaries. When he tells her he has "heart-feelings" for her in his romantically hopeful, emotionally vulnerable way, you can almost hear his longing. For me, it's up there with classic movie lines like "I can't quit you" or "You had me at hello". Sigh. There is some sense of danger scattered throughout the story that serves to help this couple stick together, but it also has some humor, sexy times, and genuine romance. When I picture Nassakth, I think of The Beast in Jean Cocteau's BEAUTY AND THE BEAST film.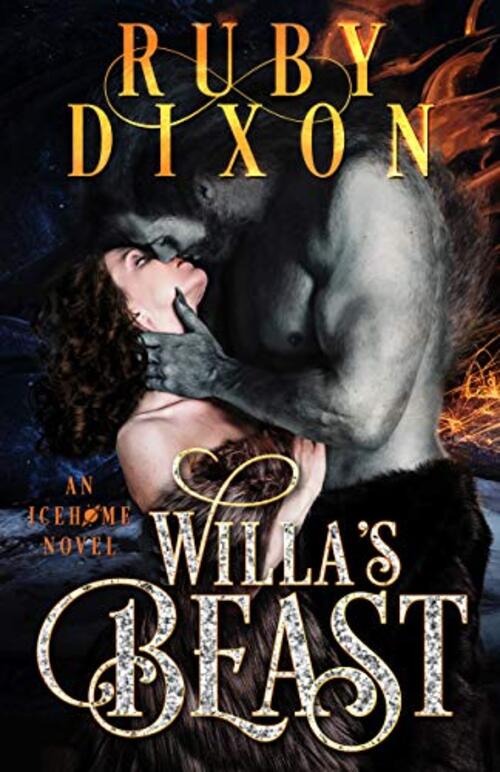 The Scaled and the Reptilian
I was first familiar with Katee Robert's contemporary romance, and later with her newer mythology-themed romance series. I was surprised and delighted to discover THE DRAGON'S BRIDE. It is the first book in her "Deal with a Demon" series and features Sol – a hero who has some humanoid features but some very pronounced dragon-like and reptilian features. The heroine, Briar, is in a desperate situation and makes a deal with a demon to get out of it. She finds herself in an alternate world and agreeing to mate a supernatural creature for seven years before being allowed to return to her own world. The cruelty she was familiar with in her human world left a mark on her, but Sol slowly warms her heart with his gentlemanly ways and passion. Sol's a good guy and exhibits classic knightly behavior in the best sense. He treats Briar with respect and honors her boundaries while wooing her in a thoroughly delicious way. For being part dragon, Sol is a sensitive and self-aware guy who is hoping to gain Briar's heart rather than only her body. The reader is given tantalizing glimpses of possible characters for other future books. It should be noted that the covers for the first two books in the series are stunning and perfectly reflect the characters and the fairytale vibe.
Sci-fi is not normally my thing, but after having good experiences with Cheryl Brooks' "Cat Star Chronicles" and Ruby Dixon's books, I was looking for more alien romance to sink my teeth into. I took a chance on the "Treasured by the Alien" series by Honey Phillips. Most of the alien heroes in this series are a mix of humanoid and reptilian with tales. What makes this series so satisfying though, is the way the heroes are warriors yet sensitive and sweet. In DAUGHTER OF THE ALIEN WARRIOR, a big part of why the human heroine Jade is so drawn to Inzen is because of the way he's more emotionally mature than her Earth husband ever was. They create emotional intimacy which soon leads to physical intimacy. These stories have great stories and well-developed characters along with fab chemistry.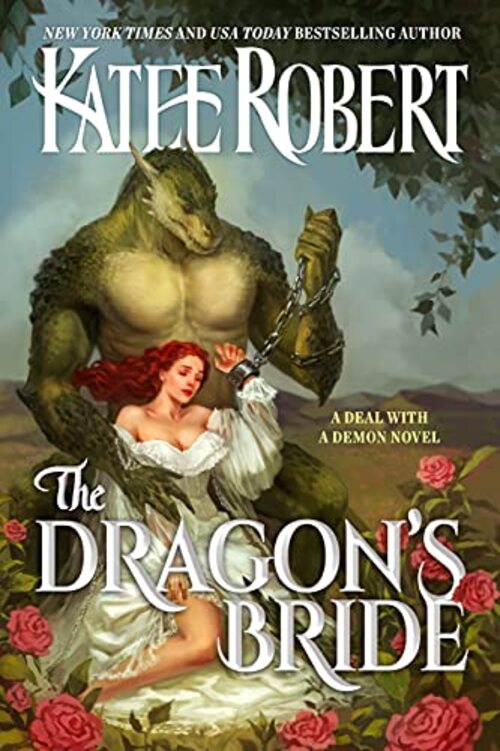 Miscellaneous Monster Hotties
As I dived farther into the world of monster-themed romance, some covers had characters who looked like walked off of a metal band's album cover, or like out of a horror film. This didn't discourage me. I decided to try BOOGEYMAN BOOTY CALL by Harpie Alexa. This book is a hoot. Because of the boogeyman hero's physical description, I sort of pictured him looking something like Skeletor from the animated He-Man TV series. Gary is a boogeyman and that's his job. He has normal problems just like everybody else, but those problems just look a little different than a human's do. His annoying demon roommate Frank drives him crazy with his houseplant obsession, and he keeps failing at scaring this little girl he's sent to scare straight. He also finds he's developed a longing for the initially downtrodden mother of that little girl – single mom Laura. You really have to suspend your disbelief to enjoy this story, but I think it's worth it. Gary's an amusing and charming spook. He and Laura have a steamy yet "comedy of errors" style brief courtship. You totally root for them to work it out and form a very unlikely and untraditional family.
One of my favorite re-reads is SEDUCING THE DEMON HUNTRESS by Victoria Davies. In this story Kerilyn is a demon slayer. Very Buffy-ish but not a teenager. She comes from a family of demon slayers. Since her teens she has played a cat-and-mouse game with Arawn, Lord of the Spirits. Now that she's older, there has been some heavy-duty sexual tension. Now the character description doesn't describe him this way, but in my mind, I can't help picturing him looking like Jack Skellington. Although he doesn't look like Jack, he does have an otherworldly quality to his looks and glowing eyes. At one point he captures Kerilyn in a dream and transforms himself to look more human. She asks him why the change and he admits that he thought she found his looks off-putting and that she'd prefer a more traditionally human look. She sets him straight about that right away. She finds his natural look extremely appealing. She just never felt like she could trust herself to let go and give in to her attraction. There is amazing chemistry between these two characters, and I always recommend this novella. It may be short, but it definitely hits the spot.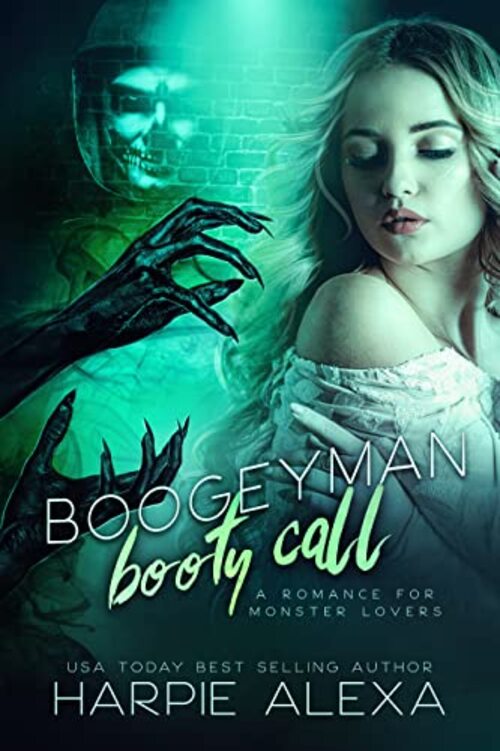 Here's a list of some other Monster romances to check out - I know I will:
Monster's Plaything by C.R. Jane
Ravaged by Monsters by Katie May
Monsters in Love by Evangeline Priest
Rescued By the Orc Chieftain by Celeste King
Monstrous Desires by Katie May
Muscles & Monsters by Ashley Bennett
Chosen by Villains by Eva Chase
Captured by the Monsters by R.L. Caulder
Girls Weekend: A Monster Bait Romance by C.M. Nascosta
Electrified by the Eel by Harpie Alexa
Offered to Frankenstein by Jasmine Rose
Monster Flicker by Teresa Hann
Stealing Olivia by Harpie Alexa
Taken by the Swamp Thing by Jasmine Rose
The Kraken's Sacrifice by Katee Robert
Miranda Owen is the Editorial Manager for Fresh Fiction, as well as a senior reviewer. You can find more of her articles and reviews here.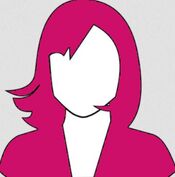 Ruby Dixon is an author of Science Fiction Romance. She likes fated mates, baby-filled epilogues, and cinnamon roll heroes. She also likes to write biographies of herself in the third person, because it feels more important that way.
Ruby also loves coffee and dirty books and will probably be a cat lady at some point.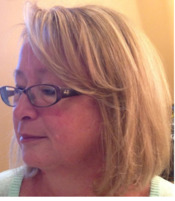 Honey wrote and illustrated her first book at the tender age of 5. Her writing has improved since then. Her drawing skills, unfortunately, have not. She loves writing, reading, traveling, cooking, and drinking champagne - not necessarily in that order.
Her steamy science fiction stories focus on hot alien warriors and the Earth women they can't resist. From abductions to invasions, the ride might be rough, but the end always satisfies.
Born and raised in Canada, USA Today Best Selling Author Harpie Alexa has always had a strong passion for the paranormal. She'd often escape reality to dive into new words with strong, charismatic characters embarking on epic journeys of self discovery and love as they fought wicked villains who only sought to tear them down.
Now, years later, after finding the inspiration to embark on her own journey of self discovery, Harpie now spends her time writing her own stories for others to enjoy.
With a fondness for science fiction, fantasy and the paranormal, Harpie specializes in romance with Aliens, Monsters and Mystical Beings, often diving into hard to resist tropes such as enemies to lovers, tortured souls, second chance and soul mates.
She also writes under the pen name Harpie Alexander for her more darker and sexier works.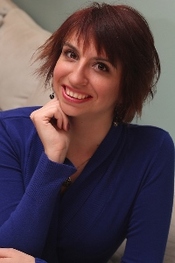 Victoria Davies's passion for writing started young. Luckily she had a family who encouraged believing in magic and embracing imagination. From stories quickly scribbled in diaries, her love of storytelling developed. Since then her characters may have evolved and her plots may have grown decidedly more steamy but she never lost her love of the written word. Writing is not only a way to silence the wonderful voices in her head, but it also allows her to share her passions with her readers.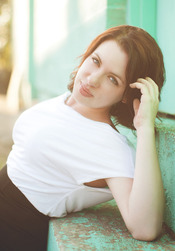 New York Times and USA TODAY bestselling author Katee Robert learned to tell her stories at her grandpa's knee. Her 2015 title, The Marriage Contract, was a RITA finalist, and RT Book Reviews named it 'a compulsively readable book with just the right amount of suspense and tension." When not writing sexy contemporary and romantic suspense, she spends her time playing imaginary games with her children, driving her husband batty with what-if questions, and planning for the inevitable zombie apocalypse.
No comments posted.