Jennifer Vido: What inspired you to write THE WEDDING VEIL?
Kristy Woodson Harvey: I was putting a veil on my cousin's head—the veil that I had worn, many members of my husband's family had worn, and several friends had worn as well—before her wedding, and it occurred to me how the veil connected the many women who had worn it. As I so often do, I thought, That's a book! And here we are!
Jen: What was the most fascinating bit of history you discovered about the Biltmore during the writing process?
Kristy: Well, honestly, that first spark of inspiration might have been my favorite! I was considering writing about a real, historical wedding veil, and, after a recent trip to Biltmore, I was very interested in Edith Vanderbilt and all the amazing things she did with her life. A quick Google search showed that the wedding veil she had worn, her mother and sisters had worn and her daughter Cornelia worn had disappeared. I knew immediately that was the framework for my story.
Jen: What does the wedding veil represent to Julia Baxter and her family?
Kristy: For Julia's family the veil is a symbol of long, happy, lasting marriages, but, as we find out throughout the story, it takes on different meanings to different characters as the story continues.
Jen: Julia's grandmother Babs is on a journey of her own. What's happening in her life?
Kristy: Her beloved husband has recently passed away and, ever since, she feels afraid in her home, stuck in her life. Much to her daughters' chagrin, she decides to move to a graduated living facility—and runs into a man who played an important role in her life story. Babs is a symbol of moving forward in life and embracing the surprises along the way. Her wisdom and grace through her life transitions was so wonderful to write!
Jen: After the death of George Vanderbilt, his wife Edith and daughter Cornelia are left to pick up the pieces. What does the Biltmore represent to each of these strong women?
Kristy: During my research, I got the sense that this was a very strong bond between mother and daughter, and I really leaned into that. Ultimately, however, Edith and Cornelia's paths diverge in a major way that I won't divulge for people who don't know the history! But, for Edith, Biltmore is a symbol of the legacy of her true love, George, and she truly goes to the ends of the earth to save it. (Even after my story ends!) For Cornelia, what begins as a safe place and childhood playground becomes a tremendous burden that changes for her throughout the novel.
Jen: What do you hope readers will take away from this novel?
Kristy: For each of these women, the wedding veil becomes a symbol of what the characters ultimately have to let go of to move forward in their lives, both literally and metaphorically. Each of these women is facing huge hurdles in her life, and the ways in which they keep chasing what is truly meant for them varies widely. I think that is such an important message because sometimes it is very difficult to let go of expectations of ourselves or what our life is going to be or look like in order to step into what is meant for us. I think each of these women ultimately does that, even if it is in a way that isn't necessarily pleasing to everyone around her.
Jen: What's the best way for fans to stay connected with you?
Kristy: I'm most active on Instagram, @kristywharvey, and Facebook, Kristy Woodson Harvey. I also love to stay connected with readers on my website www.kristywoodsonharvey.com. I send an infrequent newsletter that keeps readers up to date on tour events, new releases, and fun news. The sign-up form is on my site!
Jen: Thank you for sharing an inside glimpse into the writing of THE WEDDING VEIL. Best of luck with your fabulous new release!
Kristy: Thank you so much for hosting me and for all your support of my novels, Jen. It means the world to me. I hope your readers absolutely love THE WEDDING VEIL!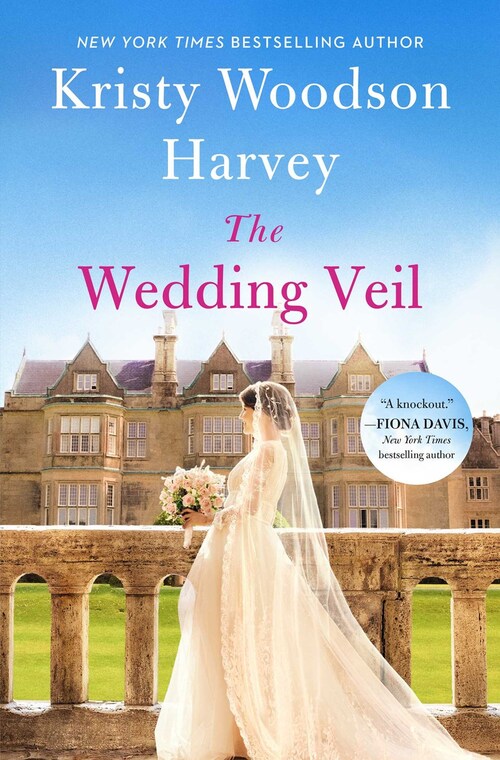 Present Day: Julia Baxter's wedding veil, bequeathed to her great-grandmother by a mysterious woman on a train in the 1930s, has passed through generations of her family as a symbol of a happy marriage. But on the morning of her wedding day, something tells her that even the veil's good luck isn't enough to make her marriage last forever. Overwhelmed and panicked, she escapes to the Virgin Islands to clear her head. Meanwhile, her grandmother Babs is also feeling shaken. Still grieving the death of her beloved husband, she decides to move out of the house they once shared and into a retirement community. Though she hopes it's a new beginning, she does not expect to run into an old flame, dredging up the same complicated emotions she felt a lifetime ago.
1914: Socialite Edith Vanderbilt is struggling to manage the luxurious Biltmore Estate after the untimely death of her cherished husband. With 250 rooms to oversee and an entire village dependent on her family to stay afloat, Edith is determined to uphold the Vanderbilt legacy—and prepare her free-spirited daughter Cornelia to inherit it—in spite of her family's deteriorating financial situation. But Cornelia has dreams of her own. Asheville, North Carolina has always been her safe haven away from the prying eyes of the press, but as she explores more of the rapidly changing world around her, she's torn between upholding tradition and pursuing the exciting future that lies beyond Biltmore's gilded gates.
In the vein of Therese Anne Fowler's A Well-Behaved Woman and Jennifer Robson's The Gown, The Wedding Veil brings to vivid life a group of remarkable women forging their own paths—and explores the mystery of a national heirloom lost to time.
Women's Fiction Time Slip | Women's Fiction Southern [Gallery Books, On Sale: March 29, 2022, Hardcover / e-Book, ISBN: 9781982180713 / eISBN: 9781982180737]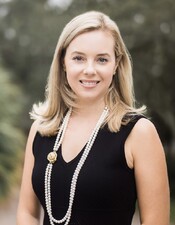 Kristy Woodson Harvey is the New York Times, USA Today and Publisher's Weekly best-selling author of nine novels including Under the Southern Sky, The Peachtree Bluff Series, and The Wedding Veil. Her Peachtree Bluff Series is currently in development with NBC with Kristy as co-writer and co-executive producer. She is the winner of the Lucy Bramlette Patterson Award for Excellence in Creative Writing, a finalist for the Southern Book Prize, and her books have received numerous accolades including Southern Living's Most Anticipated Beach Reads, Entertainment Weekly's Spring Reading Picks, and Katie Couric's Most Anticipated Reads.
She blogs with her mom Beth Woodson on Design Chic about how creating a beautiful home can be the catalyst for creating a beautiful life. Design Chic is the inaugural member of the design blogger hall of fame, sponsored by Traditional Home, and winner of Amara's Best Luxury Blog, as chosen by Roberto Cavalli. She also loves connecting with readers her website.
Harvey is a Phi Beta Kappa, summa cum laude graduate of the University of North Carolina at Chapel Hill's school of journalism and holds a master's in English from East Carolina University, with a concentration in multicultural and transnational literature. Her writing has appeared in numerous publications and websites, including Southern Living, Traditional Home, Parade, USA Today, Domino, Our State and O. Henry. She has been seen in Today.com, Women's Health, The Washington Post, US News and World Report, The Huffington Post, Marie Claire's The Fix, Woman's World, Readers' Digest, Bustle, New York Live and North Carolina Bookwatch, among others.
Kristy is a co-founder and co-host of the hit weekly webshow and podcast, Friends & Fiction, with fellow authors Mary Kay Andrews, Kristin Harmel and Patti Callahan Henry. She is a proud member of the Tall Poppy Writers, serves on the board of The University of North Carolina's Library Board, the Beaufort Historical Association, and is a member of the University of North Carolina's Women's Leadership Council. She is a frequent speaker at fundraisers, book conferences and private events. She lives in North Carolina with her husband and ten-year-old son where she is working on her next novel.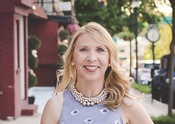 Jennifer Vido is best known for her nationally syndicated Jen's Jewels author interview column. A savvy book blogger she dishes the scoop on the latest happenings in the publishing business. As a national spokesperson for the Arthritis Foundation, she has been featured by Lifetime Television, Redbook, Health Monitor, The New York Times, The Baltimore Sun, Healthguru.com, and Arthritis Today. She is the author of the Piper O'Donnell Mystery series. Currently, she lives in the Baltimore area with her husband and two sons.
No comments posted.