1--What is the title of your latest release?
PARKS AND PROVOCATION, Book 2 in the Green Valley Heroes series
2--What's the "elevator pitch" for your new book?
Highschool nemeses reunite in an embarrassing moment back in their small town in the Smoky Mountains.
3--How did you decide where your book was going to take place?
Originally, it would've been in a small town like my own in south Louisiana, but I submitted and was offered to join the Smartypants Romance team. So Jed and Lola ended up in Green Valley, Tennessee. It's a dream come true because the Winston Brothers series is one of my all-time favorites. I'm a huge admirer and fan of Penny Reid.
4--Would you hang out with your heroine in real life?
Yes. Actually, most of my closest friends are very much like Lola, organized and put-together. (The opposite of me.)
5--What are three words that describe your hero?
Loyal, caring, and passionate.
6--What's something you learned while writing this book?
It reminded me that we shouldn't ever regret our past. Every moment makes up the person that we are, and we learn from our mistakes. It also had me remembering how I'd done something similar as my heroine Lola, put off my first dream to become a magazine editor to stay and marry the love of my life. That, I have never ever regretted. I wanted Lola to have that epiphany too.
7--Do you edit as you draft or wait until you are totally done?
I never edit as I draft. I'm a very linear writer, needing to keep the story and flow moving. I typically just make notes in the margins like "fix this later."
8--What's your favorite foodie indulgence?
Chips and salsa and queso, preferably with a salty margarita.
9--Describe your writing space/office!
It's my daughter's old bedroom. She's in college now. So it still has a bed, but I've commandeered a corner with my writing desk. Eventually, it will be all mine!
10--Who is an author you admire?
Karla Sorenson. She never fails to write genuine, heartfelt characters that I fall in love with every time.
11--Is there a book that changed your life?
Hmm. Probably JANE EYRE. It was the first book to resonate with me on so many levels. As a moody fourteen-year-old, it fed my need for the mysterious, Goth setting and angsty characters. It was my first experience with romance that had me craving the snarky, broody hero and smart heroine in forbidden love. From then on, I was in love with romance.
12--Tell us about when you got "the call." (when you found out your book was going to be published)
For my first book, I was at lunch in my classroom (then teaching high school English), and I had a call coming through from New York. I didn't know anyone in NY, so I let it go to voice mail. When I checked it a few minutes later because I had that feeling, it was an editor at Kensington, wanting to offer for my submission of Soulfire, Nightwing series. I almost fainted! One of the most exciting moments of my life.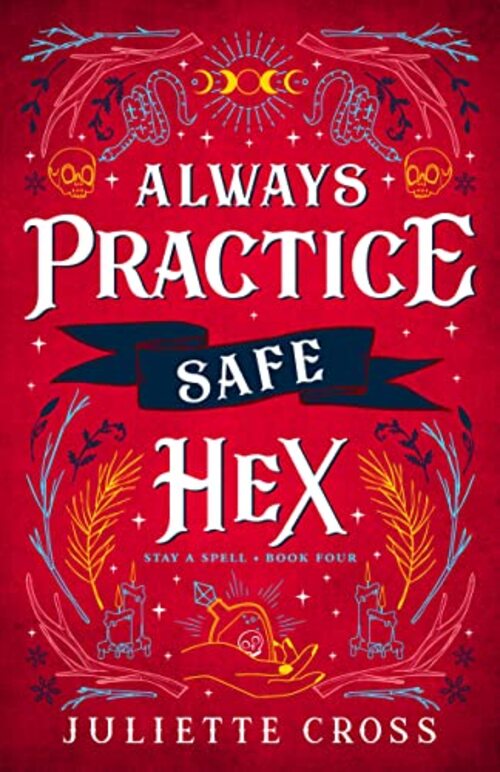 13--What's your favorite genre to read?
I gravitate most to historical and paranormal romance, but it's impossible to say I have an ultimate favorite. I'm a mood reader and have discovered I'm also a mood writer. Hence, the reason I'm now writing contemporary romcom.
14--What's your favorite movie?
This is so impossible! Top favorites: Lord of the Rings (all of them), Star Wars: A New Hope, Harry Potter: Half-Blood Prince and Deathly Hallows, and Pride and Prejudice (Keira Knightly/Matthew Macfadyen version, but any of them will satisfy). I rewatch these movies all the time when I need a comfort show.
15--What is your favorite season?
Autumn. Love the mood and the colors of leaves.
16--How do you like to celebrate your birthday?
With my husband and kids, eating at one of our favorite restaurants or grilling at home, sipping on an old fashioned or red wine.
17--What's a recent tv show/movie/book/podcast you highly recommend?
My favorite recent book is Cate C. Wells, The Tyrant Alpha's Rejected Mate, which we reviewed on our podcast, Smart Women Read Romance.
18--What's your favorite type of cuisine?
Cajun then Italian is a close second.
19--What do you do when you have free time?
Read or watch our favorite shows with my husband.
20--What can readers expect from you next?
ALWAYS PRACTICE SAFE HEX comes out June 6th, and readers of the Stay a Spell series are going to get a LOT of surprises. Livvy and Gareth are going to burn up the pages.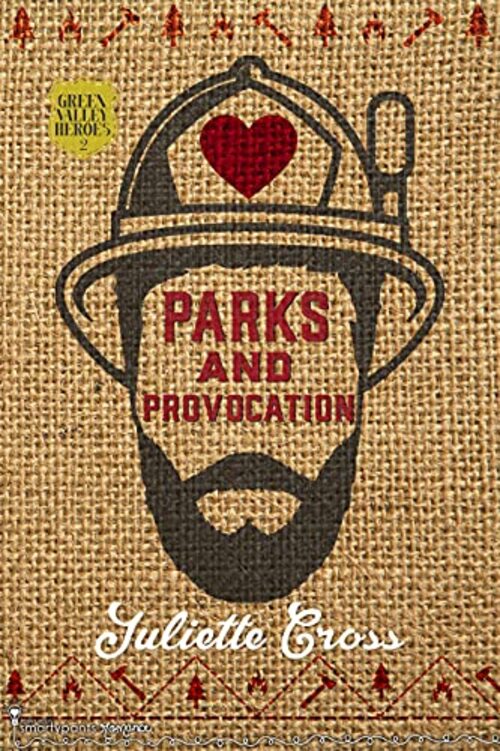 Lola Landry stares through the window of her locked car with the keys in the ignition and the radio blaring Beck's "Loser." While standing there and sweltering in the soupy Tennessee humidity, she wonders how her orderly life had crashed and burned so badly. Then her high school nemesis saunters up in all of his tall, strapping, fireman-to-the-rescue glory, slapping her with the humiliating proof that it can always get worse.
When the uber-confident Jedediah Lawson requests a date in return for popping her lock, a lightbulb goes off. Revenge is sweet. He would make the perfect victim—guest, that is—for her next podcast episode on Kiss and Tell. What shocks her is the casual way he not only agrees to the post-date interview on air, but ends up hijacking her audience and wooing them with his swoony, southern charm. Not even a low score on the date-o-meter can dissuade the man or keep her fans from demanding more of the charismatic Jed.
What's worse, she secretly wants a second date with this man who is so different from his teenage self. His unwavering patience and dimpled smile erodes her will, until she breaks the Kiss and Tell rules by agreeing to a second…and a third date. It's a disaster. Not the date. They're wonderful. The disaster is that she is falling for a man she once dubbed Jockstrap Jed.
Romance Contemporary | Romance Small Town [Smartypants Romance, On Sale: April 7, 2022, Paperback / e-Book, ISBN: 9781949202854 / ]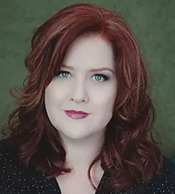 Juliette calls lush, moss-laden Louisiana home where the landscape curls into her imagination, creating mystical settings for her stories. She has a B.A. in creative writing from Louisiana State University, a M.Ed. in gifted education, and was privileged to study under the award-winning author Ernest J. Gaines in grad school. Her love of mythology, legends, and art serve as constant inspiration for her works. From the moment she read JANE EYRE as a teenager, she fell in love with the Gothic romance--brooding characters, mysterious settings, persevering heroines, and dark, sexy heroes. Even then, she not only longed to read more novels set in Gothic worlds, she wanted to create her own.
1 comment posted.
I enjoyed this book so much! AND loved reading this Q&A. Can't wait for Always Practice Safe Hex!
(Linda Townsend 5:10pm April 9)