Jennifer Vido: What inspired your gripping new release, THE CAGE?
Bonnie Kistler: The opening scene in the elevator came from my years of practicing law in big firms in high-rise buildings. I spent countless hours riding up and down in these "cages," and the situation often struck me as fraught with peril. Imagine getting trapped in a disabled elevator. Then imagine getting trapped with someone who might wish you harm. That's where we find Shay Lambert and Lucy Carter-Jones when The Cage begins.
The larger themes of the novel were inspired by the fall-out from the Great Recession of 2008. I knew so many bright young professionals who lost their jobs through no fault of their own. Once you lose your place on the ladder of success, it's hard to ever get back on the right rung. That's Shay's back story.
The third big "light bulb" moment came when a big news story broke: a prominent man was arrested for frequenting a massage parlor/brothel in Florida. The women involved appeared to have been trafficked, and that got me thinking about the exploitation of workers at all levels of the labor spectrum.
What's the office culture like at the fashion conglomerate Claudine de Martineau International?
It's almost like there are three separate companies, each with its own distinctive culture. First there are the designers and other "creatives" who work on Seventh Avenue and move in glamorous circles; they're the ones we usually picture when we think of fashion. Behind the scenes are the administrative employees––accountants, lawyers, HR––who work in the back office in the suburbs. This is where Shay and Lucy work. Finally, there are the factory workers who actually make the clothes. Here we find the notorious Asian sweatshops.
At the top of the heap are the executives who occupy the C-suite of the company. They command multi-million dollar comp packages, and their prime directive is to protect their own power and prestige at all costs. Meanwhile, the worker bees toil away in the hive, virtually unnoticed until it's time to cut costs and they get laid off. Or worse.
Let's talk about Shay Lambert. What's going on in her personal and professional lives?
Shay is a self-made woman. With nothing but brains and grit, she's lifted herself out of poverty and a squalid home life into a plum position at a top-tier law firm. She's a rising star, married to another rising star, and living a charmed life––when along comes the recession. She's smart, but not smart enough to save herself from a bad economy, bad luck, and her own bad choices.
The action begins five years later when she's debt-ridden, her marriage is a wreck, and she's desperate for work. Suddenly she lands a dream job in the law department of an international fashion conglomerate. But of course the dream becomes a nightmare after the incident in the elevator.
Is she so damaged by her history that she's actually capable of murder? Or is she being framed? Either is possible. Maybe even both. But wherever the truth lies, Shay still has some pretty good tricks up her sleeve.
Who is Lucy Carter-Jones and what position does she hold in the company?
Lucy is the HR director of the company and has her own compelling back story. She's from a wealthy British family that first made its money in the transatlantic slave trade, as many so-called great British families did. Lucy is ashamed of that sordid legacy and has done all she can to distance herself from it. But she also enjoys her position in the company and the comfortable life it's bought her. She finds herself willing to do unthinkable things to maintain that position, but also wracked with guilt over what she's done.
What happens in the elevator (without giving too much away) that sets the story in motion?
It's a Sunday night. Lucy's come into the office on the pretext of taking an international call. Shay's been in the office all day and is faint with hunger and exhaustion. They both leave their offices and reach the elevator at the same time. Shay says something to Lucy; Lucy doesn't answer. The doors open, and they step on. The doors close. Seconds later, the elevator lurches to a stop and the lights go out. Seven minutes later, Shay calls 911 on Lucy's phone. Lucy isn't speaking.
When rescue finally arrives, the elevator is brought to the lobby level and the doors open. Shay bursts out. Behind her, slumped on the floor, is Lucy, with a bullet hole in her head.
Did Lucy have a panic attack and kill herself, as Shay claims? Or did Shay murder Lucy? Those are the only two possibilities. (Or are they?)
Let's switch gears and talk about you! What's the best way for readers to stay connected with your latest happenings?
Follow me on my website plus all the usual venues: www.bonniekistler.com,Twitter, Instagram, Facebook
Are you currently at work on your next novel? If so, please share with us a sneak peek!
My next novel is already done and will be published in 2023. It's about a lawyer who's built her career defending men accused of sex crimes. I'm now starting something new––a dark and twisty mind game of a story, set in sunny Florida.
What's your best advice for someone interested in becoming an author?
I could offer lots of advice about the need to read well and widely along with the benefits of persistence. But my best advice to someone interested in becoming an author is this: become something else first. Pursue a different career. Live in the real world. Engage with different kinds of people. If your only experience of the world is the classroom then the cabin or coffeeshop where you go to write, you really don't have much to write about.
I can understand an aspiring author's resistance to this advice. You want to write! You don't want to waste time toiling away at something else. During my years of practicing law, I would have much preferred to be a full-time writer. But in hindsight, I'm glad I lived that life and knew those people and grappled with those situations. They've informed my writing in ways that no amount of reading and research ever could.
Thank you for stopping by to chat about your new release, THE CAGE. I absolutely loved it!
Thank you, Jen!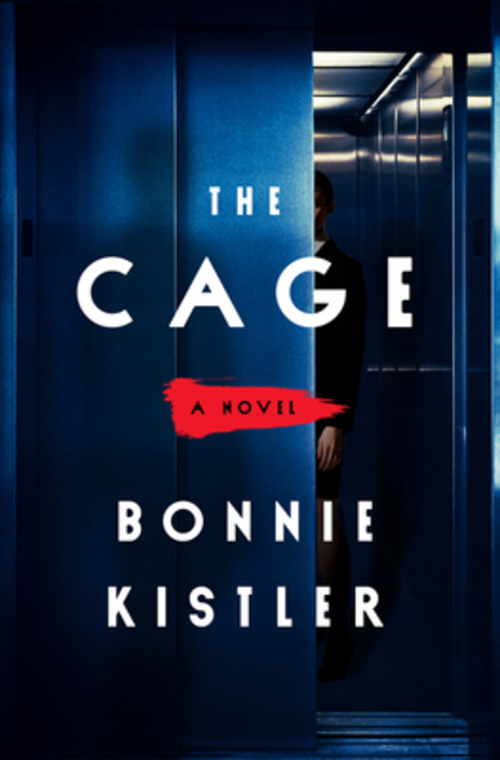 A Novel
On a cold, misty Sunday night, two women are alone in the offices of fashion conglomerate Claudine de Martineau International. One is the company's human resources director. Impeccably dressed and perfectly coiffed, she sits at her desk and stares somberly out the window. Down the hall, her colleague, one of the company's lawyers, is buried under a pile of paperwork, frantically rushing to finish.
Leaving at the same time, the two women, each preoccupied by her own thoughts, enter the elevator that will take them down from the 30th floor.
When they arrive at the lobby, one of the women is dead. Was it murder or suicide?
Thriller Psychological [Harper, On Sale: February 15, 2022, Hardcover / e-Book, ISBN: 9780063089143 / eISBN: 9780063089174]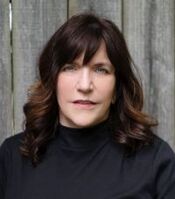 Bonnie Kistler is a former Philadelphia trial lawyer. She spent her career in private practice with major law firms and successfully tried cases in federal and state courts across the country. She and her husband now live in Florida and the mountains of western North Carolina. They have two daughters.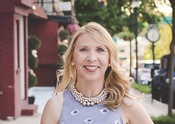 Jennifer Vido is best known for her nationally syndicated Jen's Jewels author interview column. A savvy book blogger she dishes the scoop on the latest happenings in the publishing business. As a national spokesperson for the Arthritis Foundation, she has been featured by Lifetime Television, Redbook, Health Monitor, The New York Times, The Baltimore Sun, Healthguru.com, and Arthritis Today. She is the author of the Piper O'Donnell Mystery series. Currently, she lives in the Baltimore area with her husband and two sons.
No comments posted.