Your newest book THREE TIMES TEMPTED is the third book in your "A Scandal in Mayfair" series. Can this be read as a standalone? And what can you tell readers about the series who may be new to it? How are these books connected?
Hi Miranda! Thanks so much for asking about my latest release. So far, there are three books in my "A Scandal in Mayfair" series and all can be read as standalones (all my books can be read as standalones actually!). There's one more book to come – a Christmas story at the end of this year.
"A Scandal in Mayfair" pretty much does what it says on the tin – all three stories are about people who dare to defy the rigid social standards of Regency London to claim their happiness. ONE WICKED WISH, Book 1, features downtrodden governess Stella Faulkner who embarks on an illicit and passionate affair with notorious rake, Lord Halston. TWO SECRET SINS, Book 2, features Stella's cousin Viscount Colville, who is determined to win the wildest lady in London for his wife, despite his reputation for being a saint. Book 3, THREE TIMES TEMPTED, features Lady Imogen Ridley, Stella's cousin and Eliot's sister, who falls in love with a brilliant young garden designer. Unfortunately, the handsome young American isn't at all eligible as a suitor for a high-born young lady with an ambitious father.
After spending a couple of years writing books set in the Scottish Highlands, it's been such fun to return to the glamorous whirl of high society in Regency London.
How would you describe the dynamic between Lady Imogen Ridley and Caleb Black in THREE TIMES TEMPTED?
Imogen and Caleb fall in love at first sight, although it takes them a little while to catch up with that fact on a conscious level. But Imogen's father is dangerous and powerful, and he'll never accept a middle-class American, however wealthy, as a potential husband for his beautiful daughter. He has plans to use Imogen as a pawn in his political ambitions and he's already picked out the powerful man he wants her to marry. So THREE TIMES TEMPTED is basically a forbidden love across class barriers kind of story.
In TWO SECRET SINS, your heroine is an independent widow. Is it freeing for you as an author to write a female protagonist who perhaps has more freedom than other women in society at that time?
That's a great question, Miranda. As you can probably gather, poor Imogen in THREE TIMES TEMPTED is hedged around with all the restrictions placed on innocent girls in her era. Having a woman who is a headstrong, independent widow as my central character gave me a wonderful range of interesting options! My first series as an independent author was called "The Dashing Widows" and there was a reason I chose strong-minded women who had recently lost their wealthy husbands as my heroines!
In ONE WICKED WISH, your two main characters are "humble governess and the wicked earl". Do you enjoy writing about a couple who are opposites?
I love writing opposites attract stories, especially when as in this case, the two characters are divided by a huge gulf of social status, but in every other way, they're perfect for each other. Stella has spent years hiding her passionate nature under a prim exterior. When Lord Halston sees through her disguise, the stage is set for lots of steam and emotional fireworks!
Do you have a favorite romance trope?
Oh, so many! I think my favorites are the ones where there's an immediate conflict built into the love affair – enemies to lovers; love versus duty; forbidden love; fish out of water; Beauty and the Beast; Cinderella
What are you currently working on?
It's quite an exciting time for me. I'm starting a new series which is loosely related to "A Scandal in Mayfair". It's called "Scoundrels of Mayfair" (see what I mean about the links!) and it consists of three books that I'm hoping to have out this year. I'm deep into writing Book 1, THE WORST LORD IN LONDON, and hope to have it on sale April/May. If anyone has read TWO SECRET SINS, they might have an idea of who the hero and heroine are!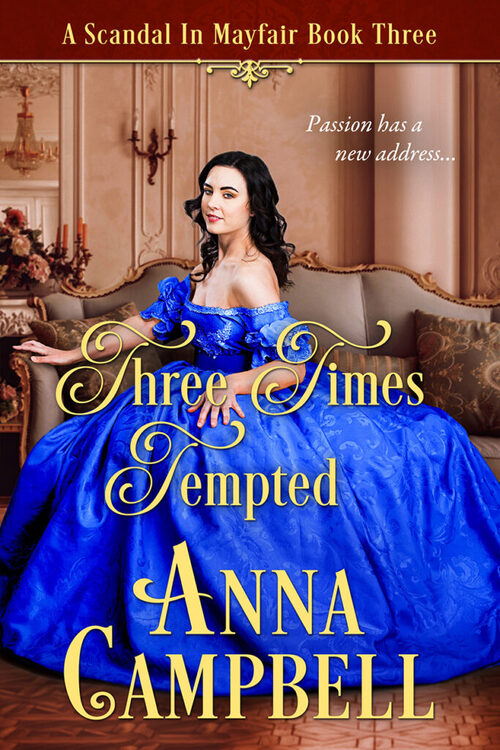 A secret rebel…
Beautiful, spirited Lady Imogen Ridley is the toast of London's glamorous season. Her blue-blooded admirers would be shocked to know that beneath her glittering veneer, she loathes society's shallow snobberies. All she wants is to return to her gardening projects in the country.
Her reckless attempt to spark a scandal that will result in a quick trip home goes awry when she meets a handsome stranger in a dark gazebo. A string of forbidden trysts follow that fateful encounter, as immediate attraction soon turns to blazing passion. But Imogen has been promised to another, and her father is powerful and ruthless. He won't tolerate any challenge to his ambitions for his daughter.
A man from a different world…
American Caleb Black finds himself at odds with England's hidebound rules. Despite his wealth and brilliance as a landscape designer, he's considered little better than a servant in status-obsessed Mayfair. So when he sets his sights on marrying the Earl of Deerforth's lovely daughter, he knows he's asking for trouble.
And trouble is exactly what he gets. Caleb needs to call on all his cleverness and determination to court his exquisite lady, let alone engineer a chance to make her his. With every secret meeting, every stolen caress, desire burns hotter, while danger and disgrace loom ever closer. Will this impossible love affair shatter the towering barriers of class and pedigree? Or will noble lineage, family duty, and centuries of tradition forever separate this man of the people from his aristocratic beloved?
Romance Historical [Self Published, On Sale: January 26, 2022, e-Book, / ]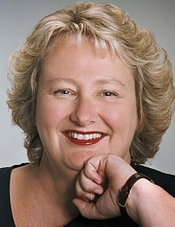 Passionate historical romance
Anna Campbell decided to become a writer shortly after she learned to walk. Then she discovered romance novels and realized she just had to be a romance writer and tell stories about love and hope and triumph through adversity, not forgetting gorgeous, passionate men. After various jobs and as much travel as she could afford, including a stay of several years in the United Kingdom, Anna has now settled near the sea on the east coast of Australia.
No comments posted.