1--What is the title of your latest release?
The Girl Who Could Breathe Under Water
2--What's the "elevator pitch" for your new book?
When a reader accuses her of lying and using people for her own gain, a young novelist must return to the place and the people that inspired her successful debut in order to prove to herself that she told the truth as any good writer should. But she soon discovers that the lines between fact and fiction are not as defined as she might like—and she may have missed the most important part of the story altogether.
3--How did you decide where your book was going to take place?
If it's a summer book set in Michigan, it simply has to be on a lake. Lake culture is a huge part of growing up in a state that is 40% water. To me, it couldn't be set anywhere else.
4--What are three words that describe your main character?
Driven, passionate, contemplative
5--Which side character stole your attention the most from the main storyline?
I really enjoyed writing any scene with Andreas, Kendra's unexpected houseguest. He added so much charm and good humor to balance Kendra's serious side.
6--What's something you learned while writing this book?
It was in the development of this book that I came to truly understand and accept that the antagonists in my world are the protagonists of their own stories—and that undoubtedly I am the antagonist in someone else's story.
7--Do you edit as you draft or wait until you are totally done?
I hone as I go, but I don't typically go back further than editing the last chapter before writing forward.
8--What's your favorite foodie indulgence?
I like particular pairings—like dark chocolate and cabernet sauvignon, Honeycrisp apples and Manchego cheese, ripe tomatoes and coarse ground salt, plain goat cheese on a sea salt flatbread cracker. Basically, two simple, exquisite tastes that complement each other.
9--Describe your writing space/office!
While I have a home office, that is where I work, so I do most of my writing in our cigar room at the back of the house. Dark wood floors, mid-century furniture, lots of natural light, vintage cameras, black and white photos of the men in my family smoking cigars. It's the perfect place to be introspective and philosophical and listen to jazz, and therefore the perfect place to write.
10--Who is an author you admire?
I have long admired authors who have a peculiar vision and maybe an unconventional execution who nevertheless push through the pressure to conform and not only write the way they want, but hone their voice so fiercely that they change the game or set a new standard. People like Virginia Woolf and Ernest Hemingway. I also appreciate authors who write about the realities of life but manage to keep their sense of humor—even if it is a dark humor. I love it if a writer can make me laugh despite myself—and especially at myself.
11--Is there a book that changed your life?
I don't know if there is a book that changed my entire life, but many books have changed me—in small, incremental, hopefully positive ways.
12--Tell us about when you got "the call." (when you found out your book was going to be published)
This book was the second in a two-book contract, so "the call" was basically me proposing it and my publishing team accepting it. But it was exciting to me because I had originally proposed this book as the second book of my last contract with them, but they thought I needed a more firmly established readership before asking readers to follow me into these sometimes dark waters. Now I guess readers know what they're getting into with an Erin Bartels book. :-)
13--What's your favorite genre to read?
Literary Fiction and nonfiction books about specific subjects I happen to be interested in at the moment. Like a book about where different pigments and dyes originated and were developed, or a book about Europe in the decades leading up to WWI. Oh, and biographies of dead people—often writers and artists, sometimes scoundrels and despots.
14--What's your favorite movie?
Impossible to choose! A few in the top spots would have to be Gosford Park, Begin Again, Sing Street, Atonement, Midnight in Paris, Baz Luhrmann's Gatsby, The 'Burbs, O Brother Where Art Thou…and SO many more. My husband and I are huge movie people. This doesn't even begin to scratch the surface.
15--What is your favorite season?
I used to say autumn, but I have recently developed a particular love for all four seasons. I will say that I live in an extremely cloudy state, so any day of any season when the sun is shining, that's my favorite.
16--How do you like to celebrate your birthday?
Super anti-socially. Growing up my birthday was always during Christmas break, so I never had to go to school on it. As an adult, I always take that day off work and do something alone that I want to do—go to a movie, paint, go on a nature walk (yes, in January, in the cold and ice and snow) and take pictures, etc. I don't answer the phone. My family knows to just leave me a voicemail wishing me happy birthday.
17--What's a recent tv show/movie/book/podcast you highly recommend?
My favorite podcast is The History of English podcast. It is a deep and fascinating dive into the development of the English language, from its Indo-European origins to Modern English.
18--What's your favorite type of cuisine?
While I adore Thai, Middle Eastern, Italian, and Indian food, there is nothing like a thick, marbled, medium-rare steak... Like, it's embarrassing to be out with me at a good steak joint because of how vocal I am about my approval when it is perfectly cooked (which means it isn't cooked much at all). When it comes to food, Ron Swanson is a kindred spirit.
19--What do you do when you have free time?
Paint, write songs, practice guitar, garden, read, and because those are all solitary activities and I also write (alone) and work from home (alone) I am making a more concerted effort to get out with friends for dinner and conversation.
20--What can readers expect from you next?
It doesn't have a final title yet, but here's the elevator pitch…
When a young, down-on-his-luck musician crashes the New Year's Eve party of an influential producer, he'll connect with someone who could change the trajectory of his life—but it's not the person he expected. These two lonely souls have just what the other needs—he has the lyrics, she has the music—if they could only turn their focus from what is ending to what is just beginning.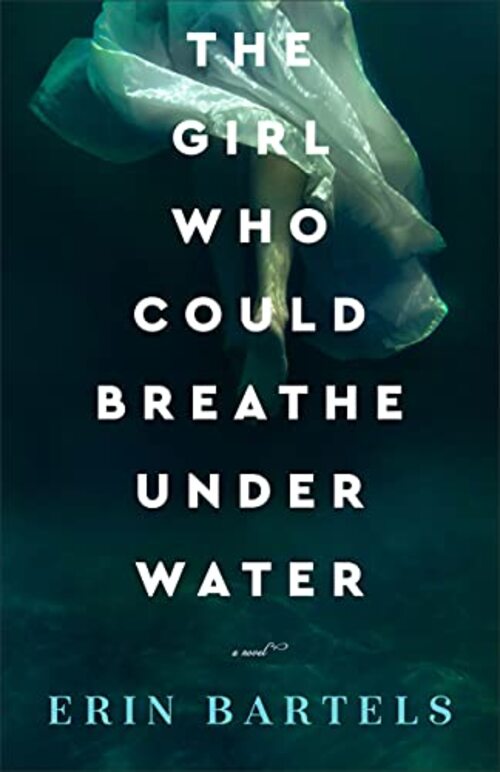 When Kendra Brennan moves into her grandfather's old cabin on Hidden Lake, she has a problem and a plan. The problem? An inflammatory letter from A Very Disappointed Reader that's keeping her from writing her next novel as long as its claims go unanswered. The plan? To confront Tyler, her childhood best friend's brother--and the man who inspired the antagonist in her first book--in order to prove to herself that she told the truth as all good novelists should.
What she discovers as she delves into the murky past is not what she expected. Facing Tyler isn't easy, but facing the consequences of her failed friendship with his sister, Cami, may be the hardest thing she's ever had to do.
Award-winning novelist Erin Bartels searches the heart with this lyrical exploration of how a friendship dies, how we can face the unforgivable, and how even those who have been hurt can learn to love with abandon.
Inspirational Romance | Romance Suspense [Revell, On Sale: January 4, 2022, Paperback / e-Book, ISBN: 9780800738372 / eISBN: 9781493434206]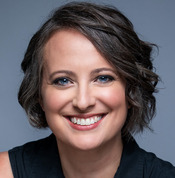 ERIN BARTELS is the award-winning author of We Hope for Better Things--a 2020 Michigan Notable Book, winner of the 2020 Star Award from the Women's Fiction Writers Association in both the debut and general fiction categories, and a 2019 Christy Award finalist--The Words between Us--a 2020 Christy Award finalist--and All That We Carried (coming January 2021). Her short story "This Elegant Ruin" was a finalist in The Saturday Evening Post 2014 Great American Fiction Contest. Her poems have been published by The Lyric and The East Lansing Poetry Attack. A member of the Capital City Writers Association and the Women's Fiction Writers Association, she is former features editor of WFWA's Write On! magazine and current director of the annual WFWA Writers Retreat in Albuquerque, New Mexico.
Erin lives in the beautiful, water-defined state of Michigan where she is never more than a ninety-minute drive from one of the Great Lakes or six miles from an inland lake, river, or stream. She grew up in the Bay City area waiting for freighters and sailboats at drawbridges and watching the best 4th of July fireworks displays in the nation. She spent her college and young married years in Grand Rapids feeling decidedly not-Dutch. She currently lives with her husband and son in Lansing, nestled somewhere between angry protesters on the Capitol lawn and couch-burning frat boys at Michigan State University. And yet, she claims it is really quite peaceful.
No comments posted.