Jen: What inspired you to start writing DOCTORS AND FRIENDS in early 2019?
Kimmery: You know what they say about fiction: write what you know. I'm a former ER doctor so it was natural for me to write medical fiction. In 2018 I wrote a column about my desire to base a novel around an infectious disease doctor who would embody some of the characteristics of my late father: somebody innovative and scientific and data-driven and quirky.
Initially, I envisioned the novel as a cautionary tale. We hadn't experienced a major pandemic in a long time and since it was inevitable that one was going to occur at some point, I thought it would be interesting to explore how that might play out in the era of modern medicine. In 1918, when a highly virulent form of superflu decimated large chunks of the population, things were very different than they are now. (Or so I thought! It turns out we repeated many of our same mistakes … but that will undoubtedly be the subject of much nonfiction analysis.)
The main protagonist of DOCTORS AND FRIENDS is an ID doctor at the CDC, and when a new viral outbreak occurs, she not only finds herself at the center of the American tactical response but she's faced with an impossible personal choice when both of her children become deathly ill. She has access to only one dose of an experimental antiviral drug and is forced to decide which of her children will receive it. If that sounds implausible, please know there were two real-life inspirations for that plotline … and they are detailed in the Author's Note of the book!
How did the story change after Covid-19?
By the time I realized we were in the midst of a real-life highly transformative worldwide viral pandemic, I'd already researched and drafted, and sold the book to the publisher. They were going to pitch it as "The Hot Zone meets Sophie's Choice," and at the time, it only had one point-of-view character, Dr. Kira Marchand, the infectious disease specialist. We debated whether or not to go forward with publication but ultimately decided to proceed... with some changes.
My editor pointed out that while we've all lived through a pandemic, most of us haven't lived through a pandemic on the frontlines. So we changed two of the characters--Compton, the ER doctor in New York City, and Hannah, the Ob-gyn in San Diego--to show their direct perspectives, whereas before, the reader couldn't see inside their heads. I also added Zoom scenes, because of course in the Before Days, I had no idea what a Zoom was. And we tweaked the ending: my editor was adamant that the book had to have a happy, positive outcome.
How much research was needed in order for the story to ring true with readers?
A ton! I read a couple dozen books and countless journal articles before Covid. I also interviewed over forty infectious disease docs, epidemiologists, and virologists, some of whom are quite well known. For the sections of the book that are set in Spain, Morocco, and Chad, I interviewed people who live in those countries (and in mid-2019, I even got to travel to Spain and Morocco with my real-life group of medical school girlfriends!) Finally, I crowdsourced a lot of emergency medicine physicians, ob-gyns, and neurologists during the pandemic, to try to get a feel for how realistic the book was in its original version. That being said, I am sure I made some technical mistakes and I definitely took some creative license. The book is not meant to be a reflection of Covid.
Let's talk about the three main characters, Hannah, Compton, and Kira, and the inspiration behind each of them.
Kira is the main protagonist, and, as I mentioned, her personality is loosely based on my father. She's quirky and funny and kind, but also somewhat immune to the opinion of other people. And she's something of a savant in her ability to logically process information.
Compton, the ER doctor, is my favorite. She's my people and, wow, have my people suffered mightily during the real pandemic. Even before Covid-19, I did have some idea how truly awful a widespread medical catastrophe would be for people who work in emergency departments. Compton weathers it well, at first: she possesses an outer layer of sarcasm that shields a surprisingly tender heart. She's brittle and a bit bitchy but she also radiates integrity: she cares, very much, about benefitting other people.
Hannah embodies irony. She's the mother figure of the group of seven friends (four of whom are not direct POV characters in this particular novel). She has also devoted her career to the care of expectant mothers and to the process of facilitating childbirth. But she's endured personal infertility for years … and only finds out she's pregnant during the pandemic, which puts her at great risk.
What was the most challenging part of the writing process?
I'm normally not too precious about my writing process or even my characters. But I did cry on more than one occasion while writing this book because the scenario with Kira's kids was gutting. I'm a mom. What was I thinking, coming up with something so horrible for another mother, even if she's just a figment of my imagination? I started to wonder if I am a psychopath.
On the other hand, the book also triggered my profound gratitude for my decades-long friendships with some of my med school classmates. Revisiting some of the predicaments I got into back then with these beloved women actually led to a lot of laughter. So if you are looking for a medical novel with extra laughing and crying—basically all the feels--this might be for you.
What do you hope readers take away from the novel?
A sense of the enormity of the jobs undertaken by medical workers. A sense of hope and optimism. And maybe a few laughs.
What's the best way for readers to stay connected with you?
I'm @kimmerymartin on Instagram and @kimmery.books on Facebook.
I also share medical and social posts on my personal FB page, Kimmery Martin, and I don't mind if people follow me there. Finally, my website, kimmerymartin.com, has book recommendations and writing advice, and event information... including my upcoming book tour. :-)
Are you currently at work on your next novel? If so, we'd love a sneak peek!
All of my books are spin-offs from each other... expect to see some of the characters from the previous books make an appearance. There's also going to be an epic secret corrupting the heart of a marriage.
Thanks for stopping by to chat about DOCTORS AND FRIENDS. Best of luck with your new release!
Thank you so much for having me!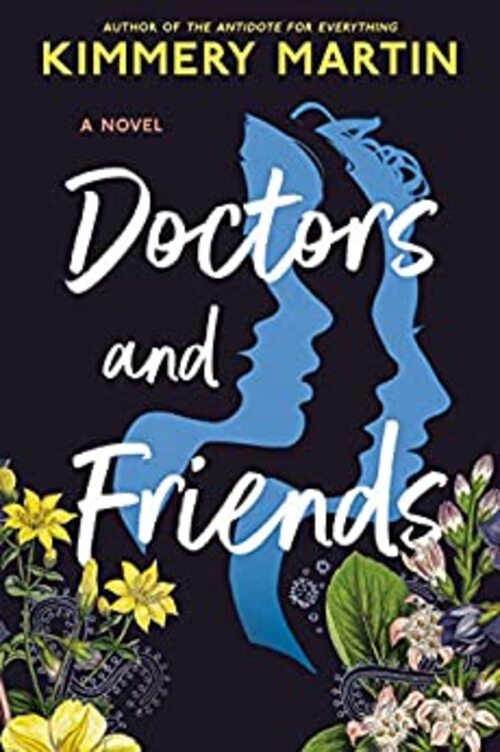 Three doctors' lives are transformed on the frontlines of a new pandemic in this heart-wrenching yet ultimately inspiring novel by acclaimed author Kimmery Martin.

Hannah, Compton, and Kira have been close friends since medical school, reuniting once a year for a much-needed vacation. Just as they gather to travel in Spain, an outbreak of a fast-spreading virus throws the world into chaos.

When Compton Winfield returns to her job as an ER doctor in New York City, she finds a city changed beyond recognition—and a personal loss so gutting it reshapes every aspect of her life.

Hannah Geier's career as an ob-gyn in San Diego is fulfilling but she's always longed for a child of her own. After years of trying, Hannah discovers she's expecting a baby just as the disease engulfs her city.

Kira Marchand, an infectious disease doctor at the CDC in Atlanta, finds herself at the center of the American response to the terrifying new illness. Her professional battle turns personal when she must decide whether her children will receive an experimental but potentially life-saving treatment.

Written prior to Covid-19 by a former emergency medicine physician, Doctors and Friends incorporates unexpected wit, razor-edged poignancy, and a deeply relatable cast of characters who provoke both laughter and tears. Martin provides a unique insider's perspective into the world of medical professionals working to save lives during the most difficult situations of their careers.


Thriller Medical [Berkley, On Sale: November 9, 2021, Hardcover / e-Book, ISBN: 9781984802866 / eISBN: 9781984802880]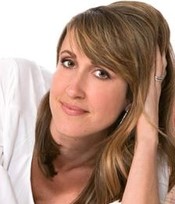 Kimmery Martin is an emergency medicine doctor, born and raised in the mountains of Eastern Kentucky. A lifelong literary nerd, she reviews books, interviews authors, and works extensively with the library foundation in Charlotte, North Carolina, where she resides with her husband and three children.
***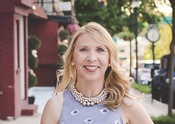 Jennifer Vido is best known for her nationally syndicated Jen's Jewels author interview column. A savvy book blogger she dishes the scoop on the latest happenings in the publishing business. As a national spokesperson for the Arthritis Foundation, she has been featured by Lifetime Television, Redbook, Health Monitor, The New York Times, The Baltimore Sun, Healthguru.com, and Arthritis Today. She is the author of the Piper O'Donnell Mystery series. Currently, she lives in the Baltimore area with her husband and two sons.
No comments posted.