1--What is the title of your latest release?
2--What is it about?
THE FRENCH GIFT is a dual time-line story of female friendship, longing and sacrifice through war and loss, bringing together the present and the past.
The story begins with Margot Bisset—a French maid on the Riviera—who is convicted of murder after a glamorous party takes a surprising turn. She is interned in a German rayon factory, and develops an unlikely friendship with the brilliant writer and resistance fighter Joséphine Murant. In a German WWII rayon factory, two female prisoners support one another—and others—in horrific circumstances and form an unbreakable bond.
In her later years, Joséphine Murant retires to the Riviera and continues the career she has built as an international bestselling mystery writer.
Overlaying this is a contemporary storyline: the healing, hunt-for-truth story of Evie—and her 17-year-old-son Hugo—as they try to make peace and heal following the tragic death of beloved father/husband, Rafael, two years ago.
Mother and son decide to summer at an old family house in the Riviera—inherited from Rafael's great-aunt Joséphine Murant—to help local museum director—the handsome and gentle Clément Dumas—prepare a retrospective exhibition.
Together they hunt for a missing manuscript that may uncover their shocking secrets and depth of friendship between the two women.
3--What do you love about the setting of your book?
For the moment, we cannot travel to France: but we can visit with our minds. To that end, I wanted to inject jewels of happiness and joy throughout The French Gift. I wanted the reader to imagine sitting on a gravelled terrace at the end of a day, rosé in hand, warm herbed bread or a fresh bouillabaisse front of mind. I want readers to feel the last moments of the soft Côte D'Azure sun on their face, back pressed against a warm pink stone wall as they gaze across a pool to the sapphire ocean beyond.
4--How did your main character(s) surprise you?
Nobody is wholly black and white, and the nuances bring the surprises. My women—like most women in real life—are far stronger than they think they are.
5--Why will readers relate to your characters?
THE FRENCH GIFT takes the reader into some dark places of our recent history, but it also shows us the strength, resilience and joy to be had when women share stories, connect and support one another. Whether it be wartime France, contemporary Paris, Melbourne or Sydney, I'm indebted to the strong women who quietly set about making life better for those around them. These women are our true gift.
6--What was one of your biggest challenges while writing this book (spoiler-free, of course!)?
Writing an entire manuscript in lockdown at the kitchen table. It was hard to get some quiet time so towards the end of the manuscript I'd end up getting up at 3 am just for the peace! My husband was perched at the other end of our table with his laptop, working and often on the phone/zoom. My three teenage children would routinely file past chatting on their way to the fridge between (and often during) online classes. We were in a small rental at the time.
Now I have an office and it feel like the ultimate luxury!
7--Do you look forward to or do you dread the revision process?
I love it. My editors bring fresh eyes, and help me work through issues that arise from complex layers.
8--What's your favorite snack to have on hand while writing?
Water. Fresh berries.
9--Where would you go for an ideal writer's retreat?
I live right by the sea, so no need to go anywhere!
10--What's the best piece of writing advice you've received?
Keep writing. You can't edit nothing!
11--Who is the fictional character you want to hang out with the most? (anyone in literature!)
Scheherazade—imagine the stories!
12--What's one of your earliest book memories?
The Australian folktale Snugglepot and Cuddlepie. I'm still petrified of the Banksia men!
13--If you had to write in a different genre, what would it be and why?
Crime or Thriller. Especially ones with a brilliant setting. I love the pace, nuanced characters, the twists … I love guessing until the end.
14--What song will automatically put you in a good mood?
Beautiful Day by U2 or Free by Rudimental and Emeli Sandé
15--What is your favorite way to practice self-care?
I take my dog, Winter, for a walk and run through my ideas for that day and try to get clarity for the next day. If I'm at the beach I go for a long swim, or a surf (I'm not so good at the surfing. But I don't care … it relaxes me.)
I listen to a lot of music, which calms me—or revs me up. Whatever I need that particular evening.
I'll have a glass of vino as I cook dinner. Who am I kidding? While my husband cooks dinner. Also, I always make an effort to have a dinner with my family, wherever possible. It's tricky as often we are ferrying to and from sport and other activities. I find sitting around the dinner table very nourishing, emotionally and physically.
I always end the day with a bit of Netflix, or a good book. I like to go off to sleep inspired by beautiful stories.
16--What can you eat and never get sick of?
Mangoes. Also, Champagne!
17--Will you share a favorite, recent-ish book you recommend?
THE HOUSEMATE by Sarah Bailey and THE GOOD SISTER by Sally Hepworth
18--Do you have any hobbies?
I've always loved swimming, but recently I've gone back to long ocean swims. I swim right through winter.
19--Are you an early bird or a night owl?
Early. It's rare to find me awake past 9 pm, unless I'm out.
20--What can readers expect from you next?
A mystery series…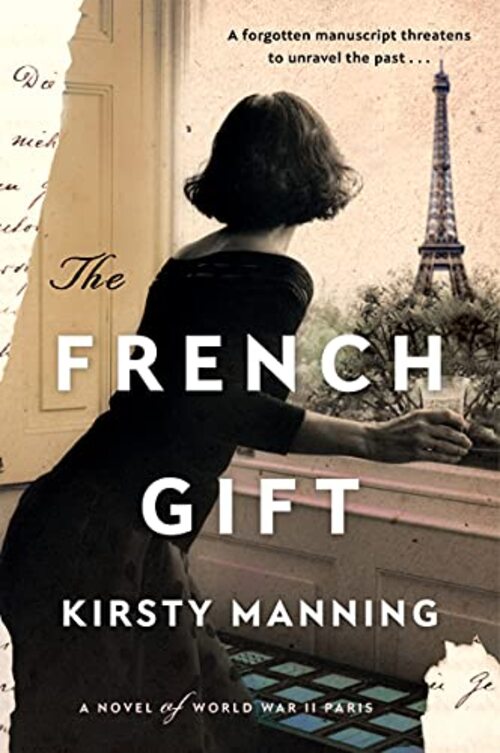 From Kirsty Manning, author of The Song of the Jade Lily, comes a gripping World War II set historical novel about murder, secrets, and survival.
A forgotten manuscript that threatens to unravel the past…
Fresne Prison, 1940: A former maid at a luxury villa on the Riviera, Margot Bisset finds herself in a prison cell with writer and French Resistance fighter Joséphine Murant. Together, they are transferred to a work camp in Germany for four years, where the secrets they share will bind them for generations to come.
Paris, around about now: Evie Black lives in Paris with her teenage son, Hugo, above her botanical bookshop, La Maison Rustique. Life would be so sweet if only Evie were not mourning the great love of her life.
When a letter arrives regarding the legacy of her husband's great-aunt, Joséphine Murant, Evie clutches at an opportunity to spend one last magical summer with her son. They travel together to Joséphine's house, now theirs, on the Côte d'Azur. Here, Evie unravels the official story of this famous novelist, and the truth of a murder a lifetime ago. Along the way, she will discover the little-known true story of the women who were enslaved by German forces in WWII.
Bringing together the present and the past, The French Gift is a tender and heartbreaking story of female friendship, sacrifice and loss, and the promise of new love.
Historical [William Morrow Paperbacks, On Sale: November 2, 2021, Paperback / e-Book, ISBN: 9780063045569 / eISBN: 9780063045576]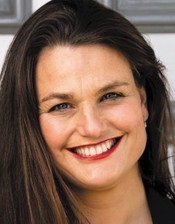 Kirsty Manning grew up in northern New South Wales, Australia. She has degrees in literature and communications and worked as an editor and publishing manager in book publishing for over a decade. A country girl with wanderlust, her travels and studies have taken her through most of Europe, the east, and west coasts of the United States as well as pockets of Asia. Kirsty's journalism and photography specializing in lifestyle and travel regularly appear in magazines, newspapers, and online. She lives in Australia.
No comments posted.