Body Positive is a term I've been hearing a lot lately. That could be because I just wrote my first-ever #OwnVoices YA romance. It's called CUPCAKE, and it features a teen girl named Ariel who is an amazing baker, movie addict, and a reluctant princess when she is nominated onto her high school's Homecoming Court. She also just happens to be plus-size.
That 'just happens to be' is actually very important to the book.
When I was growing up, there weren't a lot of stories—either in film or literature—that had characters who are plus-size, let alone ones that were happy in their own skin.
Ariel (aka Cupcake) loves herself as she is. She loves her body. She's a healthy teenager with a healthy relationship to food. That self-love, though it may waiver slightly, is the beginning and end of everything.
When I sat down to write this list, I knew that there still wasn't a lot of representation of plus-size characters—especially in YA. But I also realized that several of my favorite movies/books on this list may be body positive—but they typically feature main characters who struggle with their weight for most (if not all) of the story and are teased/ridiculed for it. However, the MC usually comes out on top, which is what makes the stories ultimately body positive.
That said, here is my list of the Top 5 Body Positive YA Movies & Books!
1) Dumplin' by Julie Murphy. I enjoyed the book. I loved the movie. Awesome plus-size rep with a character in Willowdean Dickson that is determined to show her beauty queen mama that every body is a swimsuit body. And every body deserves to be seen and celebrated.
2) Eleanor & Park and Fangirl by Rainbow Rowell. E & P features one of the truest, most honest romances I've ever read. Eleanor is plus-size, and she's also completely herself. The way Park sees her, and the love the two develop over the course of the book is wonderful if heartbreaking at times. Then there's Fangirl which is absolutely body positive (and set in college). There's a side character named Reagan who is plus-size and totally comfortable in her own skin. She's also sarcastic, funny, and unforgettable. Rainbow is writing a short story about Reagan called If The Fates Allow, and I can't wait.
3) Fat Chance, Charlie Vega by Crystal Maldonado. Okay, full disclosure: I haven't read this one yet, but I'm so excited for it! The cover was enough to hook me. The summary did me in. This book is at the top of my Christmas list, and from the reviews, I think it lives up to the hype and delivers a wonderful body positive story. So, so excited to read!
4) My Mad Fat Diary. I loved this British TV series. Rae has very real health struggles and a decidedly complicated relationship with her body and food. But I still loved it. SO much. Her self-doubt resonated with me. I loved seeing her find love. Speaking of which, the hero, Finn, is one of my absolute favorites. The romance is amazing, and he sees the beauty in Rae—even when she can't see it in herself.
5) Angus. One of the movies that wasn't mentioned in my book but that was a big inspiration is a 90s movie called Angus. Loved so much about this movie, though in CUPCAKE, I tried to make Ariel's story one where the MC already loves herself and is accepted, curves and all.
And there you go!
I enjoy the road to self-discovery, but I'd also like to see even more YA romances (books and movies) where the MCs actually accept their bodies.
One of the main things I hope readers take from CUPCAKE is to: Love yourself at any size.
Because love, kindness, and happily-ever-after come in all shapes and sizes.
Happy reading,
Cookie O'Gorman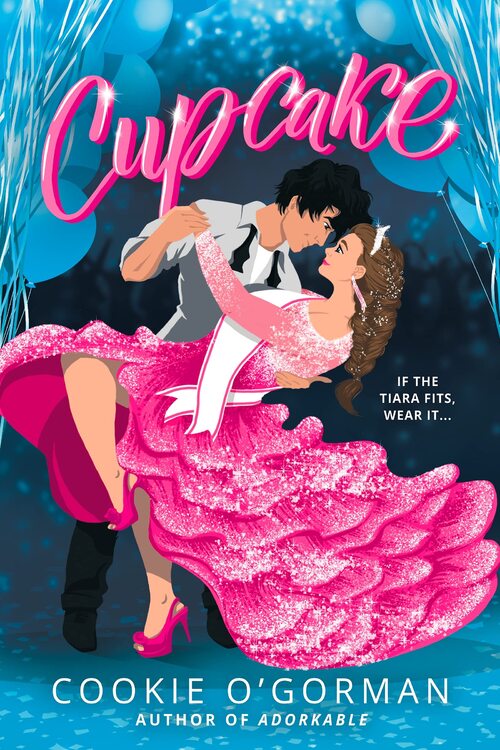 I know what you're thinking.
You're thinking this will be just one more story of the ignored, "big-boned " girl, who sheds her glasses and a few extra pounds and finally attracts the notice of the most popular guy in school.
Except it isn't. Because I'm not unpopular. Not all that ignored. And I love the way I look—just as I am.
Then someone puts my name in for Homecoming Court.
The bigger surprise?
People actually vote for me!
Now, I'm a "princess"—whether I like it or not—but the guy I'm paired with isn't exactly Prince Charming.
Rhys Castle is the strong, silent type who always wears a frown—he's certainly never smiled at me. I'm 99.9% sure he hates being on Court and being my partner, but surprisingly…he doesn't switch when he gets the chance.
Turns out Rhys has a secret—something that makes him run hot and cold throughout the entire three weeks of Homecoming festivities. Whether he's stepping on my feet during dance lessons or gallantly escorting me through the Homecoming parade, I can't get a read on this guy, and for the first time, I find my confidence wavering.
But there's more to Rhys than meets the eye. And the more the spotlight shines on me, I realize there's more to me, too.
Young Adult [Entangled: Teen, On Sale: November 2, 2021, Trade Size / e-Book, ISBN: 9781649370327 / eISBN: 9781649370457]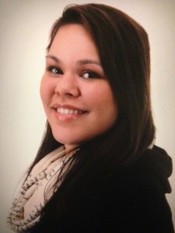 Cookie O'Gorman writes YA romance to give readers a taste of happily-ever-after. Small towns, quirky characters, and the awkward yet beautiful moments in life make up her books. Cookie also has a soft spot for nerds and ninjas.
No comments posted.