1--What is the title of your latest release?
THE STOLEN LADY: A Novel of WWII & the Mona Lisa
2--What is it about?
Two women, separated by 500 years, hide the Mona Lisa—with unintended consequences.
3--What do you love about the setting of your book?
In a year when no one could leave home, traveling vicariously by writing THE STOLEN LADY truly kept me sane. In my imagination, I whisked myself away to Renaissance Florence, over the Alps to the Louvre, to the breathtaking châteaux of the Loire Valley, and to the hulking medieval abbeys of southern France. What an incredible imaginary journey during the strangest of times!
4--How did your main character(s) surprise you?
As a novelist, I have long wanted to explore the mind of someone who threw a treasured possession onto the Bonfire of the Vanities in Florence in February 1497. But building out the mindset and background of such a character (Bellina—a servant in Lisa Gherardini's house) made me ask so many questions and then rethink them all.
5--Why will readers relate to your characters?
Bellina (at the turn of the 16th-century) and Anne (in the 1940s) are average women facing extraordinary circumstances. I think we've all experienced a time in our lives when we had to make a decision that changed the course of everything.
6--What was one of your biggest challenges while writing this book (spoiler-free, of course!)?
The first draft was waaaay too long and the editing process was daunting.
7--Do you look forward to or do you dread the revision process?
Normally, the first draft is the hardest part and I love revision, but this time, the revision was arduous. Getting the storylines accurate and straight for Leonardo da Vinci, the Mona Lisa, AND World War II… I'm not sure what I was thinking! :-)
8--What's your favorite snack to have on hand while writing?
Eating snacks while writing is a slippery slope, but I do love chocolate!
9--Where would you go for an ideal writer's retreat?
A thriving small town in Italy where I can write in the mornings and walk in the afternoons.
10--What's the best piece of writing advice you've received?
Keep going, even when it's really tough. It's a long game for sure!
11--Who is the fictional character you want to hang out with the most? (anyone in literature!)
Hema from Abraham Verghese's great book, Cutting for Stone. I felt like I knew her!
12--What's one of your earliest book memories?
So many! For the first seven years of my life, until my little brother was born, I was an only child and my parents read to me constantly. I used to cut out paper, draw pictures, write stories, and staple them together. I loved the smell of books, the feel of holding them in my hand. When you grow up in the South, you are enveloped by stories. My father and my grandparents were great storytellers. I feel incredibly fortunate that I got to do what I envisioned for myself at four years old.
13--If you had to write in a different genre, what would it be and why?
Thriller. I love a great plot twist that I didn't see coming!
14--What song will automatically put you in a good mood?
"KnickKnack" by Bobby McFerrin!
15--What is your favorite way to practice self-care?
I get out of bed at 5:00am, seven days a week. It's my favorite part of the day, when everyone is sleeping, the house is quiet and dark, and my head is the clearest it will be all day.
16--What can you eat and never get sick of?
Avocados.
17--Will you share a favorite, recent-ish book you recommend?
I was absolutely in awe of Hamnet by Maggie O'Farrell.
18--Do you have any hobbies?
Between raising four children and my creative projects, I don't have bandwidth for much else, but I do enjoy cooking and find it relaxing. Thank goodness! If I hated cooking, I'd be in trouble. :-)
19--Are you an early bird or a night owl?
100% Team Early Bird.
20--What can readers expect from you next?
I'm working on a novel set in Florence during the evacuation of the Uffizi Galleries in the 1940s.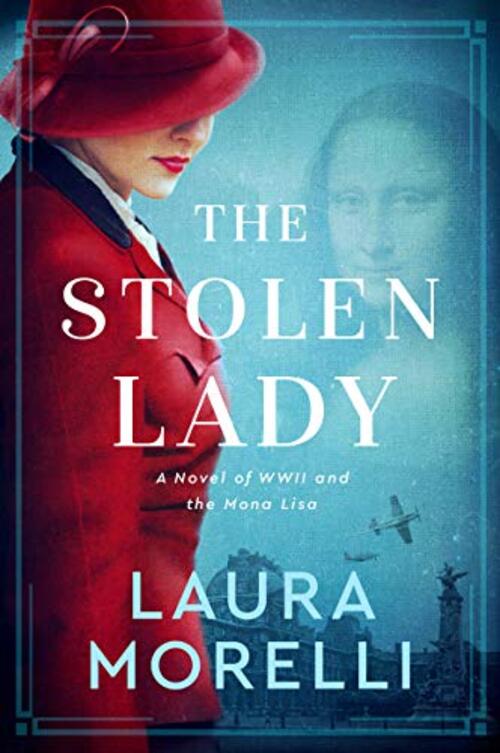 From the acclaimed author of The Night Portrait comes a stunning historical novel about two women, separated by five hundred years, who each hide Leonardo da Vinci's Mona Lisa—with unintended consequences.
France, 1939
At the dawn of World War II, Anne Guichard, a young archivist employed at the Louvre, arrives home to find her brother missing. While she works to discover his whereabouts, refugees begin flooding into Paris and German artillery fire rattles the city. Once they reach the city, the Nazis will stop at nothing to get their hands on the Louvre's art collection. Anne is quickly sent to the Castle of Chambord, where the Louvre's most precious artworks—including the Mona Lisa—are being transferred to ensure their safety. With the Germans hard on their heels, Anne frantically moves the Mona Lisa and other treasures again and again in an elaborate game of hide and seek. As the threat to the masterpieces and her life grows closer, Anne also begins to learn the truth about her brother and the role he plays in this dangerous game.
Florence, 1479
House servant Bellina Sardi's future seems fixed when she accompanies her newly married mistress, Lisa Gherardini, to her home across the Arno. Lisa's husband, a prosperous silk merchant, is aligned with the powerful Medici, his home filled with luxuries and treasures. But soon, Bellina finds herself bewitched by a charismatic monk who has urged Florentines to rise up against the Medici and to empty their homes of the riches and jewels her new employer prizes. When Master Leonardo da Vinci is commissioned to paint a portrait of Lisa, Bellina finds herself tasked with hiding an impossible secret.
When art and war collide, Leonardo da Vinci, his beautiful subject Lisa, and the portrait find themselves in the crosshairs of history.
Historical [William Morrow Paperbacks, On Sale: September 21, 2021, Paperback / e-Book, ISBN: 9780062993595 / eISBN: 9780062993601]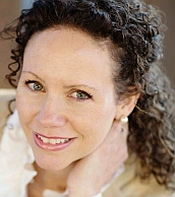 Laura Morelli holds a Ph.D. in art history from Yale University, where she was a Bass Writing Fellow and Mellon Doctoral Fellow. She authored a column for National Geographic Traveler called "The Genuine Article" and contributes pieces about authentic travel to national magazines and newspapers. Laura has been featured on CNN Radio, Travel Today with Peter Greenberg, The Frommers Travel Show, and in USA TODAY, Departures, House & Garden Magazine, Traditional Home, the Denver Post, Miami Herald, The Chicago Tribune, and other media. Recently her art history lesson, "What's the difference between art and craft?" was produced and distributed by TED-Ed. Laura has taught college-level art history at Trinity College in Rome, as well as at Northeastern University, Merrimack College, St. Joseph College, and the College of Coastal Georgia. Laura has lived in five countries, including four years in Italy and four years in France.
No comments posted.