Danielle: Hi, Helena! Welcome back to Fresh Fiction. Can you give us the quick elevator pitch for your new book, WHEN SPARKS FLY?
Helena: When Avery has an accident that puts her out of commission for weeks, her best friend and roommate, Declan, steps in to take care of her. As they grow closer, lines blur and they take their friendship to the next level, but Avery's past and Declan's relationship baggage threatens to destroy everything.
I love the setting of Colorado Springs for this book, as well as the backdrop of an event planning business for your heroine. What made you decide to set your books here and give your character such a high-pressure job?
Back in 2018, I attended a Book Bonanza, a book convention in Colorado. My family attended and afterward we took the opportunity to travel and see more of the state. I discovered that I'm not a fan of driving on the sides of mountains, but I did love the backdrop and wanted to set the story in Colorado.
As far as a high-pressure job, when Avery and her sisters took over Spark House it was manageable, but when the backbone of the event hotel—Avery—is confined to a bed for weeks on end, it raises the stress level for everyone. And they start to see the holes in their business model. I wanted to show the importance of family and the way these three lean on each other for support, but also how tradition can sometimes confine people.
I enjoy that WHEN SPARKS FLY looks at what can—or can't—happen when women and men are friends (though Avery and Declan have been dancing around their feelings for a long time). Did you purposely set out to tackle this as a part of your story? Did your thoughts on this change over the course of writing the novel?
This was my first friends-to-lovers story which gave me a lot to work with since I've never explored such a gray area before. While I was writing this story, especially considering Declan's relationship history, or lack thereof, I knew that I was going to have to tackle the challenges that come with living with your best friend of the opposite sex and the fears that are naturally present when shifting from friendship to something more. A decade of friendship adds organic stakes to the relationship because if it doesn't work out, not only do Avery and Declan stand to lose a significant other, but also their best friend.
A romance trope that doesn't always get called out enough is the "caretaker" romance, and in WHEN SPARKS FLY, Declan has to take care of Avery after she's in a car accident. What does this softer side of Declan tell us about his overall character? How does this change the relationship he has become used to with Avery?
Declan first volunteers emphatically to take care of Avery mainly to assuage his guilt, since he feels very much responsible for Avery's current state. Add the fact that both Declan and Avery have feelings for one another that they've let lay dormant for nearly a decade and I think it was only natural for their relationship to evolve. With Avery out of commission, we see this strong, independent woman having to rely on someone, showing vulnerability. While Declan has always admired Avery, seeing her in this state allows him to open up to her in ways he never thought he would be capable of.
I think authors give the best pop culture recommendations! What have you been reading/watching/listening to that you recommend?
I've been in the middle of heavy content edits, and they take a lot of brainpower, so in the evenings I'll sit down with my daughter and my husband and we'll watch a show together. We started Lost in Space recently and we're loving it, and also Sweet Tooth. I'm also watching Locke & Key and I binged Clickbait last month. Sex/Life is another show I highly recommend, but like Clickbait, it's one that I watch after my daughter has gone to bed!
What can readers expect from you next?
In March the second book in my Lakeside series, Love on the Lake releases, and in May of 2022 Starry-Eyed Love releases. The heroine in Starry-Eyed Love is the middle Spark sister, London, and I'm very excited for both of those releases! And I'm working on Harley's story as we speak, she's the youngest of the three sisters and I think she'll be a bit of a surprise for readers.
Rapid Fire Random Questions
Summer or Winter?: Summer all the way!
A favorite bookish memory: When I was eight years old I was given Bridge to Terabithia by a friend (his mom, actually, but he gave it to me). It was the first book that made me cry, and I'll never forget that story.
If you had to be an animal, what would you be and why?: A cat. They have the ideal life, just hanging around, getting pets when they decide they want them, ruling their humans.
A book you wish was taught in school: Melissa Marr's Wicked Lovely
Dusk or dawn?: Dusk
A personal indulgence you'll never give up: Homemade buttercream icing
Do you believe in ghosts?: Sure do.
Vanilla or chocolate?: Vanilla if it's ice cream or cake.
A movie or TV show that you love but feel like no one else likes: I don't know if no one else likes it, but I love Black Mirror. My husband calls it "Feel Bad TV."
You have a totally free afternoon - no deadlines, no obligations, no Twitter notifications! What do you do?: Read a book of course!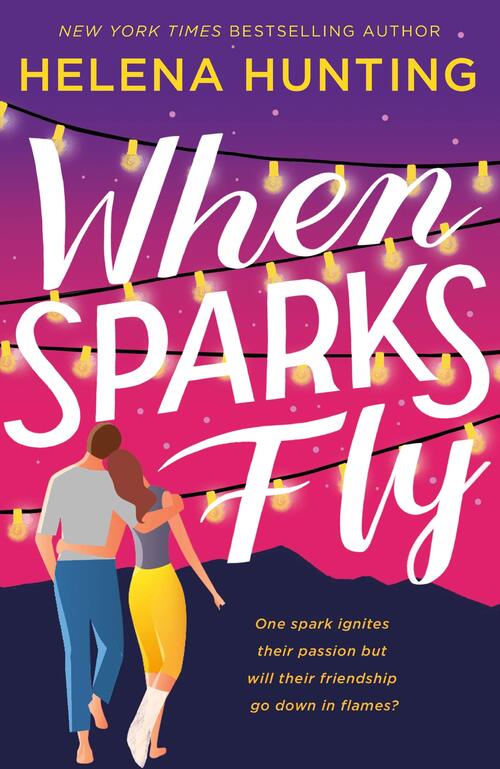 Charming, hilarious, and emotional...When Sparks Fly is Helena Hunting at her very best!
Running the Spark House, a hotel/event space that has been in her family for years, has been Avery Spark's lifelong dream. After years of working hard and making personal sacrifices, Avery and her two younger sisters have turned the Spark House into the premier destination in Colorado Springs. Avery is living her best life—she works with her sisters and loves every minute of it, she has a great group of friends, and she lives in a fantastic condo with her best friend Declan. She might not have any love in her life, but she's happy.
But everything comes to a screeching halt when Avery is in a car accident, leaving her immobile for weeks. After nearly losing Avery, Declan insists that he will be the one to take care of her while she recovers. However, as Declan becomes Avery's caretaker, lines begin to blur.
Avery and Declan have been best friends since college and always had an attraction to one another, but when she ended up dating his best friend, Sam, they successfully stamped down any feelings they may have ever had for one another. Now, as Declan and Avery spend more time together, they each begin to wonder what would've happened if she'd dated him instead of Sam. What starts as a friend helping out another friend turns into foreplay and, before they realize it, they recognize how deeply they care for one another. But when things get serious their past threatens to destroy everything they have built.
Romance Comedy [St. Martin's Griffin, On Sale: September 21, 2021, Trade Size / e-Book, ISBN: 9781250624703 / eISBN: 9781250624710]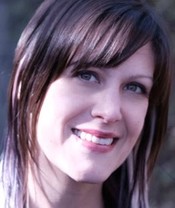 NYT and USA Today Bestselling author, Helena Hunting lives outside of Toronto with her amazing family and her two awesome cats, who think the best place to sleep is her keyboard. Helena writes everything from contemporary romance with all the feels to romantic comedies that will have you laughing until you cry.
***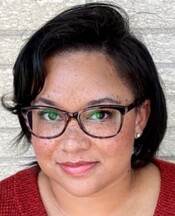 Danielle Jackson is a contemporary romance author (her debut novel with Berkley will be out in 2022!), avid reader, lackluster-yet-mighty crafter, and accomplished TV binge-watcher.
Once upon a time, she was a publisher publicist and continues to cultivate her love of books and reading by chatting with the best authors in the business as the Editorial Manager of Fresh Fiction and co-host of the Fresh Fiction podcast. Danielle is one of the Boozy Book Broads, a monthly author chat show streamed live on YouTube. She also moderates panels, interviews authors, and hosts a book club at Love's Sweet Arrow, the romance-focused independent bookstore.
Danielle lives in Chicagoland with her very own romance hero husband, darling daughter, and two tempestuous cats. Follow her on Twitter and Instagram, @DJacksonBooks.
No comments posted.