My debut novel, THE OCEAN IN WINTER, was published by Blackstone Publishing this past July. It's a story about three adult sisters whose mother died by suicide when they were children. It's a story about loss and grief, but it's also a story about ghosts. My first impulse in writing this book was, I wanted to create a ghost story where the ghosts reveal something important about the characters, where the ghosts have some meaning.
Here's the thing: I love a good ghost story. I love them told around campfires or unfolding - even reenacted! - on television, I love it (LOVE IT!) when people tell me about creepy things happening in their houses. I have never actually seen a ghost myself, but I have had a few experiences of inanimate things moving in strange ways at strange times. (Ask me about that later.)
Side note: My ten-year-old daughter is obsessed with ghost stories. She's too young for horror movies, but we have brought her to several places purported to be haunted, like, very haunted. I am sad to report that unlike a New England whale watch, when, if you don't see a whale, they give you a voucher to try again, these haunted houses make no such guarantee. I am sadder still to report that even in the dark back corner of the most haunted jail in the United States, and very haunted other places, I still have no real ghost experiences to report.
That's okay. I'll keep trying.
The author in the haunted library at the Farm on Round Top Road, which inspired the movie The Conjuring. (Pictured also: two Raggedy Ann dolls, which are not the actual Annabelle doll, but similar.)
Why do I love a ghost story? They include so many delicious elements. 1) They have a deep connection to place and setting. 2) They're connected to history, especially the history of the tragic, but also the history of the ordinary. 3) They affect real, current people in specific ways. 4) When we imagine what it's like to experience a haunting, we become interested and invested in all of these elements: place, setting, history, effect. And what else? We're SCARED!! We wake up and pay attention.
Spooky things get under our skin and make the hair on the back of our necks stand straight up. We crave explanation – how are there people who are not really people but - kind of - used to be people? It doesn't make sense, and science gives us nothing to hang on to. We don't have any tools to sort out the phenomenon, and this leaves us feeling like we are on uncertain ground. It brings up a lot of feelings.
I live on the north shore in Massachusetts, and when I started writing the book, my daughter was in preschool. I didn't have extra time to research a new area, so I ended up setting the book in the places where we were meeting our friends for playdates: the small towns of Amesbury, Newburyport, and Newbury. These are all beautiful, pastoral towns on or near the coast, each studded with old houses and their own personalities. All of them have that quality – classic New England – that makes them perfect for a ghost story setting.
I also needed to take stock of my favorite literary ghosts. Of course, I have my childhood faves: Dickens' A Christmas Carol, du Maurier's Rebecca, and the stories of Edgar Allen Poe and Algernon Blackwood. I didn't want literature that was merely frightening – hold the vampires, please! And anything generated to solicit a terror reaction (sorry, Mr. King) was not for me. I only wanted ghosts, insidious ones, preferably ones connected to houses. I read a bunch, but the absolute ghostiest of all the ghosties, the most deliciously haunted of all the scary houses: The Haunting of Hill House by Shirley Jackson, an all-time master of creating tension. Jackson had me at this line: "Hill House, not sane, stood by itself against its hills, holding darkness within; it had stood for eighty years and might stand for eighty more."
Hill House. Not sane. Oh, yes, something is going on at this address.
I had been thinking about sisters, two at first, and a third came along after, sort of like an unplanned baby. And then I needed to decide: what happened to these girls that would have left them feeling haunted? I considered a few options, but settled on the suicide of their mother, discovered by the oldest daughter on an innocent afternoon after school. What happened next changed their lives forever.
After that, I set out to tell a story that has as its backdrop the profound and, as I learned, very unique grief of surviving suicide loss, and an exploration of how three children, living through the same events, would have entirely different memories and experiences. Along the way, I got to create broken houses to reflect each broken character, a character who projects her grief on to the walls of the old house she inherits, and a character who flits through her own life almost like a spirit.
I can't talk more about the spooky elements in the book without either explaining the whole story or spoiling a small twist (for all that, you'll just have to read it!), except to say that I believe I accomplished what I set out to do. I told a ghost story and used it as a tool to ground the book in its small-town New England setting, and to reveal essential and important things about the characters and their lives. In the end, I believe I told a story about what it really means to be haunted.
Thank you so much to the folks at Fresh Fiction for featuring THE OCEAN IN WINTER and inviting me to share my thoughts!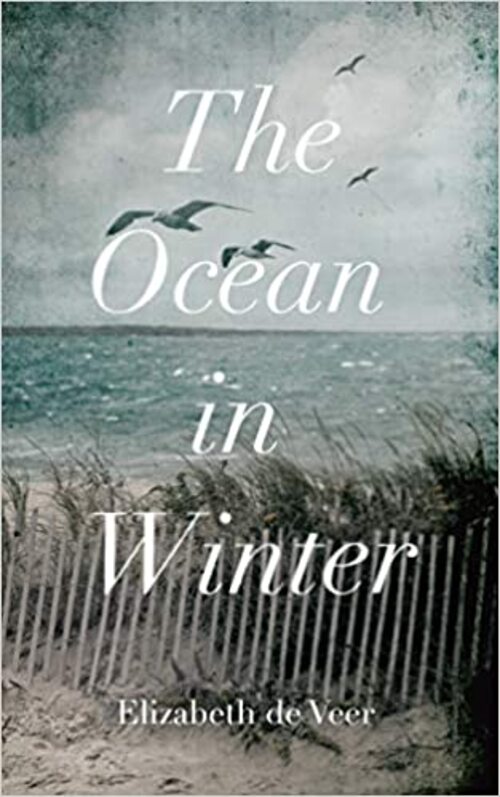 The lives of the three Emery sisters were changed forever when Alex, eleven at the time, found their mother drowned in the bathtub of their home. After their mother's suicide, the girls' father shut down emotionally, leaving Alex responsible for caring for Colleen, then eight, and little Riley, just four. Now the girls are grown and navigating different directions. Alex, a nurse, has been traveling in India and grieving her struggle to have a child; Colleen is the devoted mother of preteens in denial that her marriage is ending; and Riley has been leading what her sisters imagine to be the dream life of a successful model in New York City. Decades may have passed, but the unresolved trauma of their mother's death still looms over them, creating distance between the sisters.
Then, on a March night, a storm rages near the coast of northeastern Massachusetts. Alex sits alone in an old farmhouse she inherited from a stranger. The lights are out because of the storm; then, an unexpected knock at the door. When Alex opens it, her beautiful younger sister stands before her. Riley has long been estranged from their family, prompting Colleen to hire the private investigator from whom they'd been awaiting news. Comforted by her unexpected presence, Alex holds back her nagging questions: How had Riley found her? Wouldn't the dirt roads have been impassable in the storm? Why did Riley insist on disappearing back into the night?
After her mysterious visitation, Alex and Colleen are determined to reconcile with Riley and to face their painful past, but the closer they come to finding their missing sister, the more they fear they'll only be left with Riley's secrets. An unforgettable story about grief, love, and what it means to be haunted, The Ocean in Winter marks the debut of a remarkable new voice in fiction.
Fiction Family Life | Suspense [Blackstone Publishing, On Sale: July 6, 2021, Hardcover / e-Book, ISBN: 9781982674649 / ]
An absorbing and gripping story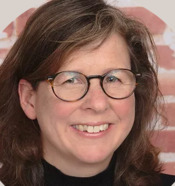 Elizabeth de Veer has a Master of Theological Studies from Harvard Divinity School and has been admitted to writing residencies at the Jentel Artist Residency, the Hambidge Center for Creative Arts and Sciences, and the Virginia Center for the Creative Arts. She is a member of several writing groups, including Grub Street Writers' Collective of Boston, the Newburyport Writers' Group, Sisters in Crime New England, and the New Hampshire Writers' Project. She lives in a small town in Northeast Massachusetts with her husband, daughter, and labradoodle.
No comments posted.