Instead of trying to find your perfect match in a dating app, we bring you the "Author-Reader Match" where we introduce you to authors you may fall in love with. It's our great pleasure to present COREENE CALLAHAN.
Writes:
Fast-paced, action-packed paranormal romances fueled by captivating love stories. My new release, FURY OF CONVICTION is the second book in the exciting, new Villains of the Dragonfury Series. Reader's Entertainment Book Reviews has said my books are "Modern-day fantasy and paranormal with hot romance... storytelling at its best!"
About:
Award-winning and bestselling author of the Dragonfury Series, writing paranormal romance and supernatural thrillers. I love dogs, playing ice hockey, vintage typewriters, and reading while tucked into a cozy armchair with a cup of tea.
What I'm looking for in my ideal reader match:
Enjoys action-packed, thrill rides with hot guys and strong heroines
Dreams of magical encounters with mystical warriors
Appreciates ride-or-die friendships
Likes to be on the look-out for things that go bump in the night
Loves page-turning stories with happy endings
What to expect if we're compatible:
To laugh out loud when the hot guys get out of control
A steamy, soul-stealing love story
To be surprised at every turn
To sit on the edge of your seat, breathless
To love sexy accents and gorgeous dragon-warriors from all over the world
--
COMMENT TO WIN: Leave a comment below, and you'll be entered to win an autographed print copy of FURY OF A HIGHLAND DRAGON, the first book in the Dragonfury Scotland Series, along with a dragon tote bag and lots of fun swag! * Giveaway open internationally.
--
Dragonfury Short Story Collection #2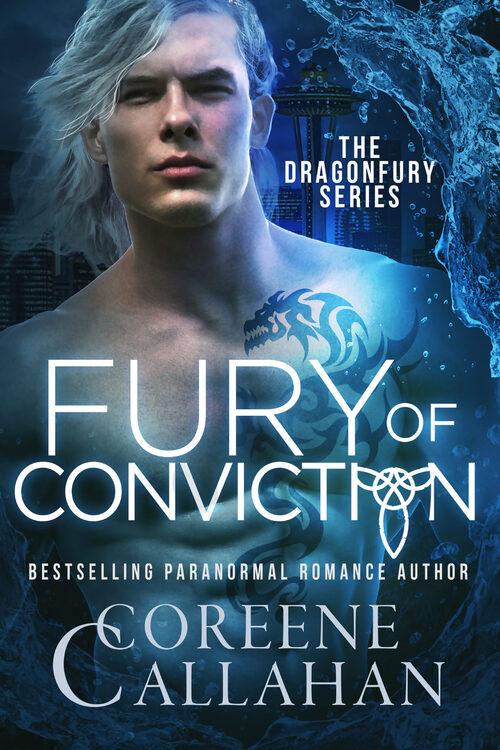 Kidnapped by a rogue faction of Dragonkind, Natalie Bainbridge spends her days dreaming up ways to escape. After multiple attempts fail to set her free, breaking out seems like nothing more than pipe dream, until a sympathetic dragon-warrior offers her a trade—spend time with him willingly and gain more freedom inside his lair or be lockdown for good. Afraid to lose what few privileges she has, she agrees to the devil's bargain, only to discover Hamersveld might be the man of her dreams.
Will she buckle under the pressure—or hold the line and finally find a way to break free for good?
Romance Paranormal [Oliver-Heber Books, On Sale: July 27, 2021, e-Book, / ]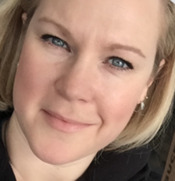 Riveting Stories. Magical Worlds
Coreene Callahan is the bestselling author of the Dragonfury Novels and Circle of Seven Series, in which she combines her love of adventure and the supernatural with her passion for history. After graduating with honors in psychology and taking a detour to work in interior design, Coreene finally returned to her first love: writing. Her debut novef Fury of Fire was a finalist in the New Jersey Romance Writers Golden Leaf Contest in two categories: Best First Book and Best Paranormal. She lives in Canada with her family, a spirited Anatolian Shepherd, and her wild imaginary world.
***
ABOUT THE OTHER BOOKS IN THE DRAGONFURY SCOTLAND SERIES:
Running from the US government isn't smart—neither is sticking around when accused of cyber espionage.
Framed for selling state secrets, ethical hacker Ivy Macpherson is one of the FBI's most wanted. Seeing no way out, she skips town, triggering a worldwide manhunt. On the run, she comes face-to-face with Tydrin, a man more dangerous than the agents on her trail.
Haunted by the past, all Scottish dragon-warrior Tydrin wants is peace. Hoping to atone, he returns to the scene of his crime and walks into the middle of an armed standoff. Unable to ignore a woman in trouble, he intervenes, only to realize the one he wronged is the woman destined to steal his heart.
Can she forgive him for changing the course of her life? Or will the past ruin his future with the woman of his dreams?
A dragon warrior cursed by a terrible past finds redemption in the arms of the woman he's unable to protect.

Commander of the Scottish pack, dragon warrior Cyprus harbors a terrible secret. A brutal truth he has long kept hidden. But when a powerful foe resurfaces, he steps from the shadows and returns to the hunt, vowing to protect his pack along with the woman his enemy seeks to use against him.

Brilliant, broke, and working two jobs, book conservator Elise Woodward has always struggled to make ends meet. When she lands the middle of a secret war, she becomes the target of a rogue pack of Dragonkind and the unwitting guest of a warrior who refuses to let her go—and despite the danger, makes her want to stay.

With the rise of a new enemy, Cyprus is forced to face his demons. But will defeating them be enough? Or will the past return to haunt him, taking the only woman he will ever love?
He's an antisocial dragon-shifter with a serious sweet tooth. She's a pastry chef who won't give him any sugar.

Blinded in an ambush, dragon warrior Wallaig has spent half a century in the dark with one thing on his mind—vengeance. When the rogue faction responsible returns to Scotland and targets a human female, he saves her life, determined to exact his revenge—even if it means using her as bait.

Smart-mouthed Amantha Leblanc is pastry chef with dreams of opening her own shop. The money is in the bank. Her mission is clear. The plan goes to hell the second Wallaig breaks into her apartment and she defends herself with a rolling pin. With a rogue pack of dragons circling, she is forced to rely on a man she doesn't like—but isn't able to resist.
A match made in hell. A love fated to last the test of time.
Spying on the Archguard landed Scottish dragon-warrior Vyroth in serious trouble. Imprisoned deep underground, he needs a miracle to get out alive. One arrives when a woman with secrets enters his prison cell. Will she agree to set him free—or run when the going gets tough?
Salvage hunter, Nicole Biscayne has experienced her fair share of hardship and knows how to make tough decisions. But when life throws up another roadblock, landing her in a Dragonkind prison, destiny turns the screw, giving her an ultimatum—save one of the warriors she fears or remain a prisoner forever.
Can two lost souls find freedom together? Or will sinister forces intervene before true love finds its fairytale?
19 comments posted.