1--What is the title of your latest release?
JOHN EYRE: A TALE OF DARKNESS AND SHADOW
2--What is it about?
JOHN EYRE is my dual timeline, partially epistolary, partially gender-reversed, supernatural Victorian gothic retelling of Charlotte Bronte's JANE EYRE (and one other Victorian classic I can't reveal without spoiling the story). It's about strength, allyship, the struggle between light and darkness, and the battle with real-life monsters.
3--What do you love about the setting of your book?
I loved being able to incorporate all of my favorite Victorian gothic trappings. There's atmosphere and creepiness galore.
4--How did your heroine surprise you?
Bertha Mason Rochester may well be the strongest heroine I've ever written. Not because she started out strong, but because, in a deeply horrifying situation, she finds a level of strength she didn't know herself capable of. By the end of the story, she's become a formidable opponent. Truly a force to be reckoned with.
5--Why will readers love your hero?
He's thoughtful and compassionate, and he knows how to listen. He doesn't start out as an ally—a man willing to risk his reputation to help a woman—but by the end of the novel, he understands what it means to stand by someone and to believe them.
6--What was one of your biggest challenges while writing this book (spoiler-free, of course!)?
There were a few scenes in JOHN EYRE where I confined my re-imagining to the four walls of that scene's original structure. It felt a bit like a room where I was allowed to redecorate, but not remodel. It limited me in many ways (and was frustrating at times), but for some of the more iconic moments, I felt it worked best for the story.
7--Do you look forward to or do you dread the revision process?
I love revising! It means I've already got something down on the page. Once I have that, I can work with it, fleshing it out and polishing it up.
8--What's your favorite snack to have on hand while writing?
My writing is fueled by Diet Cherry Pepsi.
9--Where would you go for an ideal writer's retreat?
Home is my ideal retreat. I have a serious neck injury that makes traveling difficult. Also, I require a ridiculous level of quiet in order to work.
10--What's the best piece of writing advice you've received?
It wasn't a piece of advice delivered to me personally, but I do love Nora Roberts' quote "You can't edit a blank page." I remind myself of that whenever I get stuck on a draft.
11--Who is the fictional character you want to hang out with the most? (anyone in literature!)
I'm not sure I would want to hang out with any of them. I like to preserve the mystery!
12--What's one of your earliest book memories?
My mom used to read me Walter Farley's Black Stallion books at bedtime. I was always begging for one more chapter.
13--If you had to write in a different genre, what would it be and why?
This is my different genre! I usually write historical romance. JOHN EYRE is my first retelling, my first dual timeline, and my first attempt at a story with elements of supernatural horror.
14--What song will automatically put you in a good mood?
So many songs! At the momen,t it's Il Voyage by Francoise Hardy.
15--What is your favorite way to practice self-care?
Reading a really good book or watching a British mystery series.
16--What can you eat and never get sick of?
Sugary snacks, sadly.
17--Will you share a favorite, recent-ish book you recommend?
I loved Harper St. George's THE DEVIL AND THE HEIRESS. I also really enjoyed Rachel Fordham's A LADY IN ATTENDANCE.
18--Do you have any hobbies?
Before my neck injury, dressage was my everything. It still is, though I can't ride anymore.
19--Are you an early bird or a night owl?
Definitely a night owl.
20--What can readers expect from you next?
I'm so excited about my upcoming Victorian romance, THE SIREN OF SUSSEX! It features Ahmad Malik, the half-Indian tailor from my Parish Orphans of Devon series, and Evelyn Maltravers, a bluestocking equestrienne who hires him to make her daring riding habits. SIREN will be out on January 11, 2022, from Berkley/PRH.
--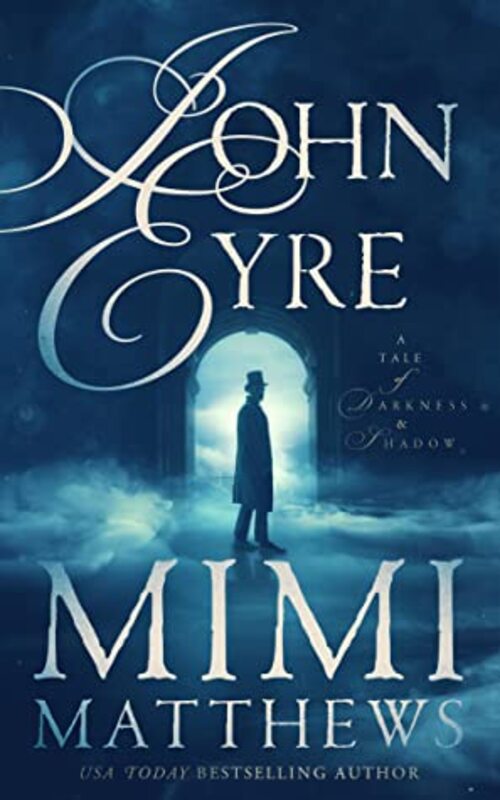 From USA Today bestselling author Mimi Matthews comes a supernatural Victorian gothic retelling of Charlotte Brontë's timeless classic.
Yorkshire, 1843. When disgraced former schoolmaster John Eyre arrives at Thornfield Hall to take up a position as tutor to two peculiar young boys, he enters a world unlike any he's ever known. Darkness abounds, punctuated by odd bumps in the night, strange creatures on the moor, and a sinister silver mist that never seems to dissipate. And at the center of it all, John's new employer—a widow as alluring as she is mysterious.
Sixteen months earlier, heiress Bertha Mason embarked on the journey of a lifetime. Marriage wasn't on her itinerary, but on meeting the enigmatic Edward Rochester, she's powerless to resist his preternatural charm. In letters and journal entries, she records the story of their rapidly-disintegrating life together, and of her gradual realization that Mr. Rochester isn't quite the man he appears to be. In fact, he may not be a man at all.
From a cliff-top fortress on the Black Sea coast to an isolated estate in rural England, John and Bertha contend with secrets, danger, and the eternal struggle between light and darkness. Can they help each other vanquish the demons of the past? Or are some evils simply too powerful to conquer?
Historical | Romance Historical [Perfectly Proper Press, On Sale: July 20, 2021, Paperback / e-Book, ISBN: 9781736080221 / eISBN: 9781736080214]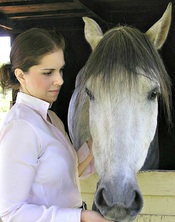 Mimi Matthews (A Victorian Lady's Guide to Fashion and Beauty, The Lost Letter) writes both historical non-fiction and traditional historical romances set in Victorian England. Her articles on nineteenth century history have been published on various academic and history sites, including the Victorian Web and the Journal of Victorian Culture, and are also syndicated weekly at BUST Magazine. In her other life, Mimi is an attorney. She resides in California with her family, which includes an Andalusian dressage horse, two Shelties, and two Siamese cats.
No comments posted.