Welcome to Fresh Fiction, Boston. Please tell us about yourself and a little about your new book, TWO BOYS AT BREAKWATER.
A writer should never tell you a little about their own book. It might tend to sound too much like a waiter reading off to you the night's specials.
Set against the backdrop of New York in the 1950s and 60s, TWO BOYS AT BREAKWATER is about two young men growing up and learning about who they truly are, and the love they find in each other. Where did the idea for this novel originate?
And what I sense will take me somewhere else
I sat at my desk for a generation
And watching the Bronx rain one night I recalled
A moment in a drinking dive not unlike
The one Gary Snyder wrote about in
I Went into the Maverick Bar
That too was on a rainy night
Coming down hard on a tin roof.
Where a pool table reigned supreme.
And where two rough type western drunks
Shot eight ball and the breeze.
"This is gonna come across as strange," one said. "But I feel like we're outlaws in some old Western who realize their days are numbered."
"Ride the High Country," said the other. "Remember that movie?"
"One of my mother's favorites. She had a thing for Randolph Scott."
"And what about Joel McCrea? Tough."
"She made me watch it twice with her. She wept at the end. A fuckin' Western."
"Greatest last scene in movies ever. Joel McCrea there dying. Gut shot. Scott beside him, 'Good bye friend' says McCrea. And Scott stands and says 'I'll see ya' later.' And walks off. 'I'll see ya' later.' Too much."
"And McCrea is there and dies alone."
"Someday they'll make a movie like that, and both guys will be gay."
"Not in our fuckin' lifetime."
3. Organized crime is a popular thriller topic—did you have any reservations about it as a big part of your novel? Did you find out anything particularly surprising through your research?
The Bronx of that era was America in all its faulted beauty. And those two boys, on the journey to become men, were born of that faulted beauty. And so their life story, love story, human story, was necessary to be played out against that faulted beauty, in order for them to become part of the world, and not just a world unto themselves.
One of your earlier novels, GOD IS A BULLET, is currently under development to be made into a film. Can you tell us about that process and what it has been like since it was optioned? (We know these sorts of things can be under wraps, but any insight would be greatly appreciated).
It has taken longer for GOD IS A BULLET to be made into a motion picture than it took to fight The Revolutionary War, The War of 1812, The Civil War, World War I, and World War II. With enough time left over to earn a college degree.
As for insights - Remember that all motion pictures based on a book are, in effect, "Cover" versions of the material. Sometimes the author gets lucky. The film turns out like Aretha Franklin's cover of Respect, Joe Cocker's rendition of With A Little Help From My Friends, Amy Winehouse doing Will You Still Love Me Tomorrow? Other times your book turns into Three Drunks At A Karaoke Bar.
What advice do you have for the aspiring authors out there?
The getting there is costly - the suffering is free of charge.
Who are some of your greatest writing influences?
Composers, painters, photographers.
What do you read when you read for fun?
What can readers expect from you next?
Silence.
***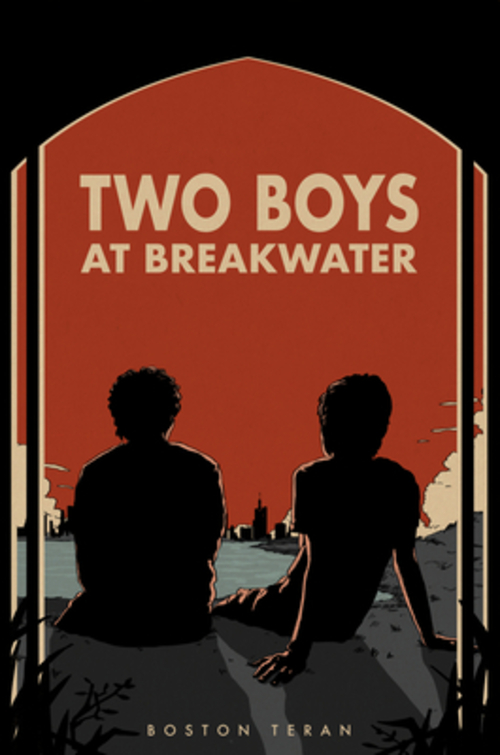 New York during the summers of 1957 and 1966… Guy Prince was the son of a racketeer, Dean Teranova the son of a third-rate conman. Their tale of love and innocence lost takes readers on an epic quest of the hunter and the hunted in a New York born of Dante. In this medieval fiefdom, layered with crime, violence, and corruption, the two youths are manipulated as chess pieces to be used, compromised, exploited, and then destroyed.
Thriller Crime [High-Top Publishing LLC, On Sale: July 8, 2021, Hardcover, ISBN: 9781567030167 / ]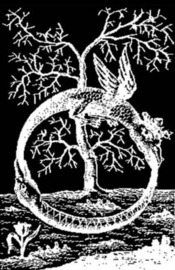 Boston Teran is a pseudonym for the internationally acclaimed author of twelve novels, many of them translated into foreign languages. He has been named alongside great American writers like Hemingway and Larry McMurtry, as well as filmmakers John Ford and Sam Peckinpah, for his singular voice and ability to weave timely social and political themes into sweeping page turners that pierce straight into America's soul. GOD IS A BULLET, currently in film development, is considered a cult classic that has been compared to such seminal works as Joan Didion's THE WHITE ALBUM and John Ford's THE SEARCHERS. NEVER COUNT OUT THE DEAD has been called a modern equivalent of MacBeth. THE CREED OF VIOLENCE sold to Universal, with Todd Field (Little Children) set to direct and Daniel Graig in the starring role. THE WORLD EVE LEFT US (TROIS FEMMES), first published in France, has been reviewed as "a true masterpiece" and GIV – The Story of a Dog and America has been hugely popular in Japan.
The author has been nominated or won over 13 awards, including The American Fiction Award for "Adventure: Historical," The Edgar Award for "Best First Novel," the Foreword Reviews' "Book of the Year Award," the International IMPAC Dublin Literary Award for "Best Novel," the Mystery Writers of Japan Award for "Best Novel" and the John Creasy Award for "Best Novel" by the British Crime Writers Association.
No comments posted.