1--What is the title of your latest release?
2--What is it about?
A Taiwanese-American woman must return to Taiwan when her estranged father passes away to claim her place in her heritage, or her Taiwanese family will lose their home. She also has to confront her past and what drove her away from Taiwan all those years ago, in order to open her heart to love and family.
3--What do you love about the setting of your book?
Half of it takes place in New York City and the other in Taiwan. I was born in Taiwan and lived in NYC for over a decade, so both places have a special place in my heart.
4--How did your main character(s) surprise you?
She turned out to be a lot tougher than I had anticipated! :-)
5--Why will readers relate to your characters?
The struggle to fit in, and feeling not quite Taiwanese, yet not quite American is a feeling that a lot of Americans (no matter their racial background) feels. Also the pull between what your family expect from you, and what you want from life.
6--What was one of your biggest challenges while writing this book (spoiler-free, of course!)?
The book opens with two very big life changing events for the MC. A lot of people told me there was too much going on, that it wasn't realistic. But it really does happen to people; sometimes life just hands you one disaster after another, so I wanted to show what happens when someone's life changes like that, and how they go on.
7--Do you look forward to or do you dread the revision process?
I LOVE the revision process. I love fine-tuning something, making it better, more real, more authentic. Writing the first (crappy) draft is way harder for me than revising.
8--What's your favorite snack to have on hand while writing?
Flavored seltzer water (pomegranate and mango orange are my favorite). I can't eat and write because then I get food all over the keyboard.
9--Where would you go for an ideal writer's retreat?
Funny you ask that. I just spent two months in Kauai this year, researching and writing a book. Because of the pandemic and how hard Kauai made it for people to enter the island (which also made it the safest place to be), we decided it would be worth it to stay longer, since I was working completely virtually. I got so much writing done. I finished the book I went there to write, and 50% of a second book. I joke that I was fueled by sunshine, papayas, and Mai Tais (but I really was).
10--What's the best piece of writing advice you've received?
Keep learning, keep writing, and don't give up if you love to write.
11--Who is the fictional character you want to hang out with the most? (anyone in literature!)
I can't think of any one character!
12--What's one of your earliest book memories?
Binge reading Encyclopedia Brown, Cam Jansen, and then Nancy Drew and Sweet Valley High books. I think I've read every single one in all these series.
13--If you had to write in a different genre, what would it be and why?
I actually just wrote a YA romcom, which is completely outside my wheelhouse, while I was in Kauai. The idea just came to me one day, and the story flowed so easily.
14--What song will automatically put you in a good mood?
Viva la Vida by Cold Play. I wanted to play that as our first dance for our wedding, but my husband said no. He said it was about a revolution. :-)
15--What is your favorite way to practice self-care?
Sewing. I have an Etsy shop where I sell the handmade bags and purses I make. It's like therapy or meditation for me.
16--What can you eat and never get sick of?
All Taiwanese foods and Taiwanese street food. Especially noodle soups, bubble tea and shave ice.
17--Will you share a favorite, recent-ish book you recommend?
KILLER CONTENT by Olivia Blacke. It's a cozy mystery about a southern girl living in Brooklyn and has to solve the murder of a co-worker. It's so engaging and fun. And also, INTERIOR CHINATOWN by Charles Yu. What an amazing look at the immigrant experience, how Asian Americans are often stereotyped and what it's like to be Asian American. It really spoke deeply to me.
18--Do you have any hobbies?
Yes! I love to paddleboard, foster dogs and volunteer at animal shelters, garden, and sew. I'm also a fitness and yoga instructor and I love to move and stay active.
19--Are you an early bird or a night owl?
I used to be a night owl, but since having our son (who wakes up at 5am every single day, even now that he's 8), I'm now an early bird.
20--What can readers expect from you next?
My second book is coming out from Berkley in February of 2022, tentatively titled Red Thread of Fate, and I'm working on a YA novel right now.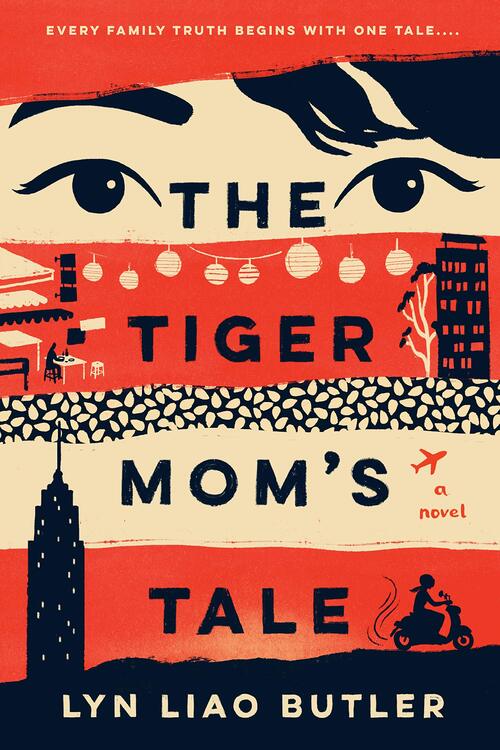 "The Tiger Mom's Tale is a heartfelt, delightful read. Lyn Liao Butler's story of Taiwanese and American identity had me turning pages and laughing (and drooling over the delicious descriptions of food)."—Charles Yu, author of Interior Chinatown, winner of the 2020 National Book Award
When an American woman inherits the wealth of her Taiwanese family, she travels to confront them about their betrayals of the past in this stunning debut by Lyn Liao Butler.
Lexa Thomas has never quite fit in. Having grown up in a family of blondes while more closely resembling Constance Wu, she's neither white enough nor Asian enough. Visiting her father in Taiwan as a child, Lexa thought she'd finally found a place where she belonged. But that was years ago, and even there, some never truly considered her to be a part of the family.
When her estranged father dies unexpectedly, leaving the fate of his Taiwanese family in Lexa's hands, she is faced with the choice to return to Taiwan and claim her place in her heritage . . . or leave her Taiwanese family to lose their home for good. Armed with the advice of two half-sisters (one American and the other Taiwanese, who can't stand each other), a mother who has reevaluated her sexuality, a man whose kisses make her walk into walls, and her self-deprecating humor, Lexa finds the courage to leave the comfort of New York City to finally confront the person who drove her away all those decades ago.
With fond memories of eating through food markets in Taiwan and forming a bond with a sister she never knew she had, Lexa unravels the truth of that last fateful summer and realizes she must stand up for herself and open her heart to forgiveness, or allow the repercussions of her family's choices to forever dictate the path of her life
Multicultural Asian | Women's Fiction [Berkley, On Sale: July 6, 2021, Trade Size / e-Book, ISBN: 9780593198728 / eISBN: 9780593198735]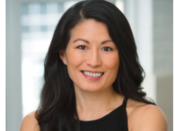 Lyn Liao Butler was born in Taiwan and moved to the States when she was seven. In her past and present lives, she has been: a concert pianist, a professional ballet and modern dancer, a gym and fitness studio owner, a certified personal trainer and fitness instructor, an RYT-200 hour certified yoga instructor, a purse designer and most recently, author of multi-cultural fiction. Her mother swears she was not a Tiger Mom to Lyn. Lyn came about her over-achieving all by herself.
Having lived in New York City for over a decade, Lyn fled for the peace and quiet of the suburbs when she married her FDNY husband. She now resides on a lake with her Fireman, their son (the happiest little boy in the world) and their two stubborn dachshunds, Pinot and Lokie. When she is not torturing clients or talking to imaginary characters, Lyn enjoys cooking, sewing purses for her Etsy shop, spending time with her family and trying crazy yoga poses on her stand-up paddleboard. So far, she has not fallen into the water yet.
No comments posted.