1--What is the title of your latest release?
2--What is it about?
Danielle is dedicated to finding forever homes for retired greyhound racers and fancies herself something of a matchmaker when it comes to dogs and people. When her high school boyfriend comes back to town after fourteen years in the Marines, Danielle is determined to match him with a perfect dog, but it turns out it's not the dog who's his perfect match . . .
3--What do you love about the setting of your book?
Living in Miami Beach for fourteen years gave me a real appreciation of Art Deco architecture and Mid-Century Modern design. I tried to infuse that love into the Fur Haven dog park series. I also love writing about what it's like for a regular person like me to live in a place more known for its celebrities and excesses. There's definitely the glamorous side to life on the Beach, but there are also days when people crowd the beach because there's a major fish migration happening and if you stand in the water, the fish swim around you. And of course it's understood that if you see a dolphin, you shout and point so everyone else can see it, too. I tried to capture some of those small, delightful moments in each book.
4--How did your heroine surprise you?
Danielle was a lot more stubborn than I realized when I started the book. It was difficult to get her to admit that she really did need to make some changes in her life, but once she did, she turned that stubbornness to her new goals and then things really took off!
5--Why will readers love your hero?
Readers will love Knox's loyalty and strength. Plus, he just loves Danielle so much.
6--What was one of your biggest challenges while writing this book (spoiler-free, of course!)?
Working on a series brought lots of surprises, and one of them was that each book was different--and challenging in a different way. In A Tail for Two, Carrie and Lance were exes, and every time I put them in a scene together, one would walk out. I had such a hard time getting them to stay long enough to interact! Danielle and Knox from Paws for Love had the opposite problem. Every time they were in a scene together, they just wanted to look at each other. Looking, looking, looking. So much longing and so much unwillingness to admit it. I had to be like, "Come on, you two--say something!"
7--Do you look forward to or do you dread the revision process?
I love revising! My first drafts are usually skeletal and revising is where I get to dig in and really make the scenes come alive.
8--What's your favorite snack to have on hand while writing?
Dirty chai latte with oat milk from Kay Rico Coffee or, during the pandemic, I made do with a cold brew coffee!
9--Where would you go for an ideal writer's retreat?
After ten months of a pandemic limiting travel? Anywhere! Absolutely anywhere. However, I am partial to tropical climates and going barefoot.
10--What's the best piece of writing advice you've received?
I can get caught up in my head, worried about making everything perfect on the first round, so I've bundled some of the best writing advice I've received into a little writing mantra for myself: It's easier to edit than create, so just get words on the page. You can fix it later.
11--Who is the fictional character you want to hang out with the most? (anyone in literature!)
Amelia Peabody from Elizabeth Peter's Crocodile on the Sandback--and 20 subsequent books in the series---because she is funny and brave and her books have brought me so much joy. Peabody and Emerson's love story is epic, and I'd love to sit down with Amelia and talk about Egypt and crime-solving and just everything under the sun.
12--What's one of your earliest book memories?
I reread The Story of Ferdinand by Munro Leaf hundreds of times as I child, and I still return to it as an adult. Ferdinand knows who he is, and no pressure from the outside world can change him. He's happy with himself, and the belief that he knows what's best for him never wavers. I envy him that, I guess, or perhaps a better word is aspire.
13--If you had to write in a different genre, what would it be and why?
Paranormal, Sci-Fi, fantasy . . . I read everything, so deep down I feel like I could write everything.
14--What song will automatically put you in a good mood?
Maren Morris' "80s Mercedes" makes me smile every time I hear it.
15--What is your favorite way to practice self-care?
Yoga! I love it even though I'm terrible at it. About five months ago, I committed to a daily practice. It's really freeing to do something I'm bad at every single day. Helps keep it real. I can be a perfectionist, but in this one area, I allow myself to always be a beginner.
16--What can you eat and never get sick of?
Potatoes. I have an infinite appetite for potatoes, all kinds, all preparations. I don't even have a favorite. Just give me potatoes.
17--Will you share a favorite, recent-ish book you recommend?
Alexis Hall's Boyfriend Material checked all the boxes for me--romantic, funny, heartbreaking, and just an absolute delight to read.
18--Do you have any hobbies?
This question always makes me feel slightly ashamed. I don't really have hobbies. I read. I walk the dogs. Watch too much TV and practice yoga, try my best in these pandemic times to stay connected to friends, doomscroll . . . My real joy is writing, so I'm always trying to get back to that.
19--Are you an early bird or a night owl?
100% early bird. I'm solar powered!
20--What can readers expect from you next?
Hopefully, a new book! I've got a few irons in the fire, and I'm waiting . . . Fingers crossed that I'll have good news to share soon!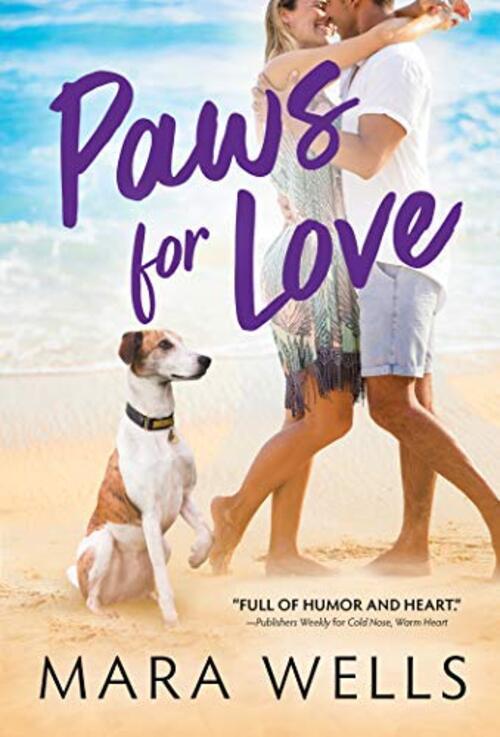 Third in a fun, funny contemporary romance series about the passions and perils of a local dog park in trendy Miami Beach.
CONTEMPORARY ROMANCE
Danielle Morrow works tirelessly for the greyhound rescue as an adoption coordinator, rehabilitating retired racing dogs and helping them find forever homes. She guards her heart as vigilantly as her three adopted greyhounds guard her home. One heartbreak per lifetime is enough for any woman, and no one she's met since her high school boyfriend dumped her to join the military has ever tempted her enough to risk love again.
Knox Donovan expected to be career military, but an injury results in an honorable discharge that leaves him uncertain of his future. When his brothers ask him to come back to Miami to help manage their new condo conversion, he figures he can at least advise them about security systems before declining the job. He has no intention of staying in the city that has nothing but bad memories for him.
Knox is reminded that not all his memories of growing up in Miami Beach are bad when he sees Danielle again at the monthly Adoption Day celebration his brothers host at the local dog park. Fourteen years haven't softened the harsh words he said to her when he left for the marines, and Danielle hates how much it hurts to see Knox again, to remember their love and the baby she lost that he never even knew about. But Knox is different now, more hard-edged and suspicious, and when he bonds with the retired racing greyhound, Sarge, Danielle's cool reserve begins to melt. Sarge needs special care after the injuries that ended his racing career, and it's not too long before Danielle realizes that Knox does, too. Can Danielle trust her heart to the one man who's ever broken it?
Romance Contemporary | Fiction [Sourcebooks Casablanca, On Sale: February 23, 2021, Mass Market Paperback / e-Book, ISBN: 9781492698647 / eISBN: 9781492698654]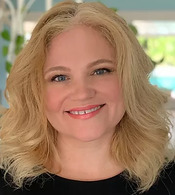 Mara Wells loves stories, but especially stories with kissing. She lives in Hollywood, Florida with her family and two rescue dogs--a poodle-mix named Houdini Beauregarde, and Sheba Reba Rita Peanut, a chihuahua-mix.
No comments posted.