1--What's the name of your latest release?
Protective Instinct – The Unlovabulls Series Book One
2--What is it about?
When Dallas football player, Brody, teams up with curvy dog trainer, Lily, to shut down the notorious puppy mill his rescue dog escaped from, chemistry ignites between them. But Brody needs to keep his hands off the trainer, or risk getting traded from his hometown team. And when Lily starts receiving threats to back off the mill search, she'll have to decide––ruin the career of the star linebacker, or risk losing the dogs that need to be rescued.
3--What word best describes your heroine?
Overly-independent. Wait, is that cheating?
4--What makes your hero irresistible?
Brody is a big, tough guy on the football field, but he's a total softy for his dog—and for Lily.
5--Who are the people your main characters turn to when they need help?
Lily turns to the friends she's developed in the dog sports community, a kind of cobbled together family for her she can count on.
Brody's teammate Hayes is the guy he can trust to always give it to him straight and support him through thick and thin.
6--What do you love about the setting of your book?
Ahh, Dallas is my home! In particular, where the majority of the story takes place in Frisco and Collin County.
It's such a quickly growing area that's constantly changing. Plus, it's become a sports mecca. Soccer, hockey, the Indoor Football League, minor league baseball and basketball, the Dallas Cowboys headquarters, and now we're getting the PGA headquarters.
It's an exciting place to live and write about. Did I mention it's also beautiful? We even have the most amazing beach on Lake Lewisville in Little Elm--where I live. We've lived here for nearly thirteen years and I'm constantly amazed by the ever-evolving landscape. I love it here.
7--Are you a plotter (follow an outline) or a pantster (write by the seat of your pants)?
I'm a plantser. I know where I'd like a story to start and end—even where I'd like each plot point to fall--but my characters like to take right and left turns that I never see coming. It's fun for me to write that way. The story unfolds for me as I go, and I think it makes for better storytelling.
8--What is an ideal writing day for you?
SLEEPING DOGS! My very energetic and precocious. nine-month-old puppy, Smitty, is a huge distraction right now. No matter how much exercise I give him, it's impossible to wear him out long enough to get in a good block of writing time. My other dog, Brennan, is much better behaved.
I would say sleepy dogs, a little bit of rain on a cold day, hot tea on the table next to me and the fireplace aglow where I can just sit down and write in my fluffy socks and pajamas without disruption.
In a perfect world. . .
9--Do you listen to music while you write, need total silence, or do you have the TV on?
No TV for me, but music is a must. I'm an Aquarius, and music is just part of who I am. It helps me set the tone and get into the mood of the scene I'm writing.
Whether it's Bishop Briggs and Sam Tinnesz for smexy stuff, Flogging Molly and Metallica for scenes that are intense, or Post Malone and Elvis to add a little heartbreak. My go-to for hammering away at the keyboard is nineties rock and hip hop.
10-- How do you approach research?
I research as I go because I don't always know where the story is going to take me. There's a lot I can learn on the internet, but there are also things that I really do need to experience first-hand.
One of the nifty things in Protective Instinct is all the dog sports Lily is involved in, particularly agility. I started agility about six years ago with my dog and found a wonderful training center. I leaned heavily on them, and my trainer, for help with this book to make sure I got the agility pieces right. On the football side, I was lucky—my husband was middle linebacker in college. He was also my model for Brody's football butt (he'll kill me for saying that, but it's true).
11--What is your publishing journey story?
I've always loved to write so when I had to have several knee surgeries, I took that time and penned my first manuscript start to finish. I never expected to be chosen for Pitch Wars (a mentor program for writers), but Rebecca Yarros—my mentor—saw something she liked.
After pitch wars, I signed with an agent within a few months, who sold my debut a few weeks after we submitted it to publishers. Protective Instinct isn't just the second book I've sold. It's my second book, period.
I really think so much of publishing is being in the right place at the right time, and I am extremely grateful for how lucky I've been to have such a great support system and a lot of luck.
Pssst. Now, I'm a Pitch Wars mentor helping another writer like Rebecca helped me.
12--Do you have critique partners/writing groups you want to give a shout-out to?
Absolutely! I, and a handful of other writes, founded a blog and community specifically for romance writers called All The Kissing! We host #FridayKiss and #Kisspitch on Twitter as well as an amazing community on Facebook and a popular podcast. My co-founders and our community members--THEY are my support network.
Shout out to the ATK co-founders Gwynne Jackson, Stella Becks, Maxym M. Martineau, Alexa Martin, and Lindsay Hess for all you do. Hugs.
13--What're the most frustrating things about being an author?
Not being able to word when I need to. I've tried to force it and I can't, but I envy writers who can. But knowing I have a deadline and the words won't come--that is terrifying, especially since I'm not a particularly fast writer either.
14--What's your favorite scent?
It changes. Right now, it's Starbuck's peppermint mocha. I also love the way the smell of my dog's paws reminds me of corn chips. I know it's weird. What can I say? I'm a true-blue dog dork. In the spring and summer, I love peony and coconut. Fall I always want the smell of leaves and the fireplace. If we're talking perfumes, I'm a classics girl—Chanel No. 5
15--What movie will you watch no matter what if it's on TV?
Leap Year. And Christmas Vacation.
16--Do you like breakfast, lunch, or dinner best?
Definitely breakfast, though I don't like eggs. I'm a biscuits and gravy fanatic.
17--What's one thing you wish you knew more about?
Glassblowing. Is that odd? I had a friend who was a professor of glassblowing at my university, and I was just thinking recently that I'd like to cast a hero or heroine as an artist whose medium is glassblowing.
18--What's the silliest thing you've recently done?
I sent my sunglasses back to the manufacturer to get them fixed (they have a warranty policy) and a week later they contacted me to let me know I didn't put the sunglasses in the box… There they were, laying in the bottom of my purse. *insert eye roll*
19--What can readers expect from you next?
The second book in The Unlovabulls series! It will feature two secondary characters from Protective Instinct. It's a second chance romance between a football player pushed into retirement and the PR manager who was his college girlfriend as they plan a series of fundraisers for The Unlovabulls Canine Rescue Center.
20--How can readers reach you?
Oh, please reach out! I love chatting with readers. You can find me hanging out in my reader group, The Jam Session, or contact me through my website. Signing up for my newsletter is definitely the best way to get updates, as well as exclusive excerpts, cut scenes, and the occasional giveaway or two.
The Unlovabulls #1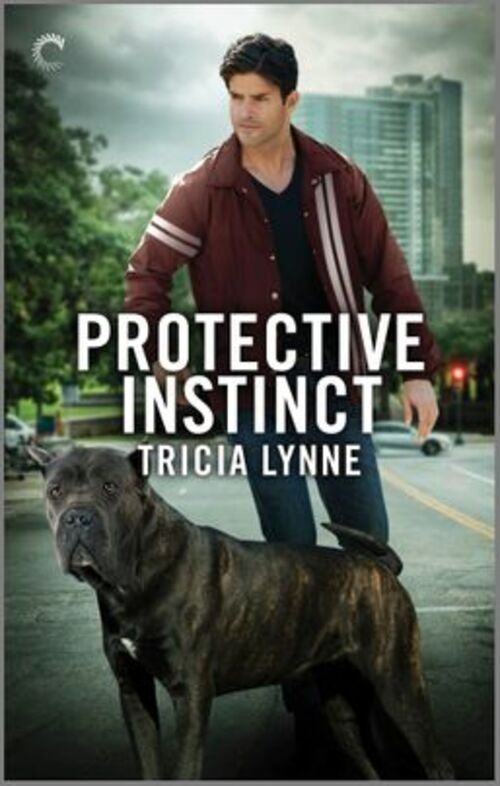 If NFL player Brody Shaw wants to retire from his hometown team, the Dallas Bulldogs, he needs to keep his head down and his nose clean. When the stray dog he rescued bites the pet sitter, it sets off an avalanche of bad publicity, and it's time to bring in a professional.
Dog-trainer Lily Costello has no intention of training Brody's dog, CC--football players are bad news, and Brody Shaw is a player if she's ever met one. Then she sees the brand on CC's stomach. She came from a puppy mill--the very one Lily is trying to find and shut down.
Brody is all in to help the curvy trainer, and with his clout and connections, Lily finally has a lead. But it's not long before they attract the wrong kind of attention. When someone makes it clear that they'll stop at nothing to halt the search, it'll take everything Brody and Lily have to escape with their lives. . .
The Unlovabulls
Book 1: Protective Instinct
Romance Contemporary [Carina Press, On Sale: December 21, 2020, Mass Market Paperback / e-Book, ISBN: 978133547470 / eISBN: 9780369700094]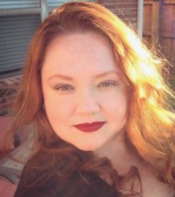 Tricia Lynne is fluent in both sarcasm and cuss words—a combination that tends to embarrass her husband at corporate functions. A tomboy at heart, she loves hard rock, Irish whiskey, and her Midwestern roots. She's drawn to strong, flawed heroines, and believes writing isn't a decision one makes, but a calling one can't resist. Tricia is the creator of #KissPitch and co-founder of the All The Kissing blog for romance writers. She lives in Dallas with her husband and their goofy dogs.
No comments posted.