CHRISTMAS ON PEACH TREE LANE is definitely a book based around holiday traditions. That's actually the crux of the issue between the hero and shero regarding the annual Tinsel Tour.
I love holiday traditions. I think a tradition just gives families and friends a special bond and something a little extra to look forward to. It almost makes those other people in your life feel special to know they share something so valuable with you. Especially in this crazy time, I think if we can continue to hang onto those traditions, that is so important for peoples' mental wellbeing.
In my family, we started something special about ten years ago. We do a Christmas morning breakfast that has blown into an event that everyone loves and talks about all year long. You know how sometimes you would have to try to fit in all the family visits and all the important dinners? But then you would be too full from one family, so you wouldn't eat at the next house. It all just seemed so rushed and not what you want during a holiday. You want to be able to enjoy your family and friends. That's where the special memories are made, but it's difficult to make those lasting memories when you're being rushed and before you know it, the holiday season is over and you're just exhausted from the flurry of events.
So, my family decided why not do a very relaxed, low-key family breakfast? That way if you have a dinner to go to later, you have plenty of time to get ready and to let your belly have a much-needed rest between meals :-)
We make a huge breakfast to make sure everyone has what they want: bacon, sausage, biscuits and gravy, eggs, breakfast casseroles, homemade cinnamon rolls, danishes, hot chocolate, mimosas, coffee. We do it all! Plus, the bonus part is, everyone shows up in their pajamas. We are all straight from bed, ugly hair and all! It's a true old-fashioned family morning around the Christmas tree. After we eat, we all gather in the living room to open presents and the grandparents love to see the kids open their gifts on Christmas morning. There's just something so magical and innocent about those moments. The chaos of wrapping paper strewn about and all the laughter and giggles…there's nothing I love more than the disastrous mess that is Christmas morning.
Personally, Christmas breakfast is my favorite family tradition. We always go to a candlelight service on Christmas Eve and gather for dinner afterward. That used to be my favorite and I definitely still look forward to that time together, but nothing beats the joy and peace of the Christmas morning breakfast. If you haven't done this with family or friends, I would highly recommend adding it to your traditions! You will make memories for years to come!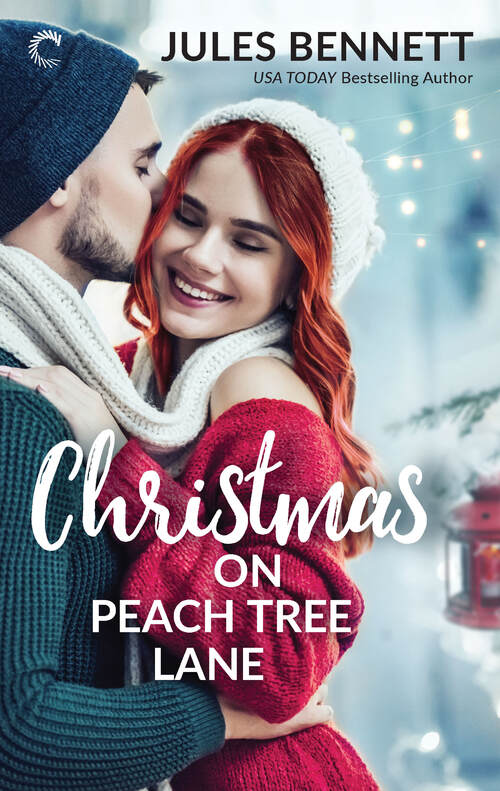 Event planner Violet Calhoun lives to deck the halls, and her quaint Southern hometown's fiftieth annual Tinsel Tour will be the event of the season. With a magazine crew on hand to document Peach Grove's transformation into a winter wonderland, this year's festivities have got to be the holly-est, jolliest yet. She does not have the time to deal with a Grinch—even a gorgeous one like Brady Jackson.
Divorce attorney Brady has plans to divest himself of his family's ancestral mansion and be back at his Atlanta firm by New Year's. Hanging so much as a wreath on the door is not a part of that plan. Nor is dealing with an annoying—though undeniably adorable—elf.
But Violet is all about making holiday magic happen. As they work together to stage Brady's historic house, the town grump reveals he's more sexy than Scrooge. And after some mind-blowing kisses, what starts as a Christmas flirtation starts to feel more like a year-round affair…
Romance Contemporary | Romance Holiday [Carina Press, On Sale: November 30, 2020, e-Book, ISBN: 9781488076923 / eISBN: 9781488076923]
USA TODAY bestselling author Jules Bennett lives in the Midwest with her two girls and her high school sweetheart husband. She published her first book in 2005 and hasn't stopped creating unique, fascinating characters since. She often takes her plots from songs, dreams, or those special people in her life.
Jules is the author of contemporary romance from small town to billionaires. While she is good friends with other romance authors, she still fan-girls at signings like any loyal reader.
No comments posted.