1--What's the name of your latest release?
The Edge of Belonging
2--What is it about?
The Edge of Belonging is a dual timeline story about a homeless man who finds an abandoned newborn. His greatest desire is to protect her from the experiences he had in foster care.
Twenty-four years later, Ivy goes back to her hometown to manage her grandmother's estate sale and finds out that her grandmother left behind a way for her to learn about Ivy's adoption. But, a key piece to the mystery is missing.
3--What word best describes your main character(s)?
Harvey: Extreme Independence. Life has taught him that people aren't to be trusted. But when he finds an abandoned newborn, it completely overturns his hermit's way of life, and he starts to reevaluate if he really is incapable of being loved.
Ivy: Searching. She suddenly becomes aware of just how fragile the life she was building for herself was. She finds herself going back to her roots to rediscover her sense of identity, but in the process discovers there's a lot she doesn't know about the people who raised her.
4--What makes your story relatable?
I think most of us can relate to craving the company of people who fully see, know, and love us for who we are—and the struggle to find that kind of love and acceptance.
5--Who are the people your main characters turn to when they need help?
Harvey only relies on himself, at least when you first meet him. But later on, a spunky and sweet widow named Pearl becomes an ally in his life. Ivy has a childhood friend who she normally trusts, but life circumstances have caused some distance in that relationship. Part of her character journey is reconnecting with people who truly have her best interests at heart.
6--What do you love about the setting of your book?
I am a Tennessee girl, through and through. I love writing stories with settings inspired by the rural areas of my home state.
7--Are you a plotter (follow an outline) or a pantster (write by the seat of your pants)?
I'm a bit of a hybrid. Before I start writing, I always have a strong idea of how I want my characters to begin, who they'll become by the end of the story, and what major thing must occur in their lives for them to make that change. The pantster side of me comes out in the in-between. I like to let my characters have a little free rein within that loose outline. Sometimes my favorite elements of the story are birthed out of those unplanned moments.
8--What is an ideal writing day for you?
I'm a homeschool mom of three elementary-aged kids, so my ideal day is one in which I get a long stretch of quiet time to write because they are out adventuring with their dad for a while. But those are rare. A great writing day typically starts at 5:30 am with a cup of coffee. I usually write from 5:30-8 am every day before everyone is up,
9--Do you listen to music while you write, need total silence, or do you have the TV on?
I enjoy having something instrumental on. Film scores can be fun to listen to. I also really enjoy The Piano Guys for my background music. My noise cancellation headphones are this writer girl's my best friend.
10-- How do you approach research?
I tend to research as I go. Much of what I write is from what I know as far as settings and character growth/journeys. For my book coming out next year, I based the setting off a family grocery store from my own family history. It was really fun sitting down and talking to my mom about the details of what it took to run a small town grocery, as well as some of her funny memories from her teenage years. My dad, who also worked at the store as a high schooler, sketched out the aisles and product placement. While the story itself is completely fictional, I definitely wanted to do the real-life store justice in its fictional version.
11--What is your publishing journey story?
I have always been a lover of fiction. Writing started out as a therapeutic activity for myself, but then when I finished my first novel, I decided to dip my toes into the world of publication and see if my writing was meant to be for a wider audience than just myself. After a few years of submitting through more traditional venues, I ended up meeting my acquisitions editor through a Twitter pitch party, #faithpitch.
12--Do you have critique partners/writing groups you want to give a shout-out to?
A big thanks to my Story Spinners group. I can always count on them for brainstorming sessions and read-throughs of my early drafts. Writing often feels like a solitary venture, but I love having a support system of other writers who help keep me sane when I run into bumps along the way.
13--What're the most frustrating things about being an author?
I really dislike first drafts. I tend to be impatient getting the story that is already inside my head down on paper. Also, that first draft is always a bit messy, and I'm eager to get to the editing/rewriting stage, where for me, the real fun begins.
14--What's your favorite scent?
The smell of damp autumn leaves on the ground.
15--What movie will you watch no matter what if it's on TV?
The 2005 version of Pride and Prejudice. There is something about the music and cinematography that is so soothing to me.
16--Do you like breakfast, lunch, or dinner best?
Lunch
17--What's one thing you wish you knew more about?
Music. I would love to be able to play an instrument, but it's just not one of my talents.
18--What's the silliest thing you've recently done?
Umm…well…not that I really want to admit this, but one day when I was in a hurry, rushing out the door to take my daughter to ballet, I put my phone in the microwave instead of the coffee I intended to reheat. It took me about ten seconds of cook time for it to hit me what I had done. It did not end well for the phone. I can laugh at myself about it…now.
19--What can readers expect from you next?
I'm working on a multi-timeline story about three generations of women whose lives have revolved around a rural, family-owned grocery. As they face the fact that the store may have to close, long kept family secrets start to emerge, revealing ways secrets, both big and small, have altered the course of their lives.
20--How can readers reach you?
Readers can find me at www.amandacoxwrites.com. I'm also on Facebook, Twitter, and Instagram as Amanda Cox Writes (@amandacoxwrites)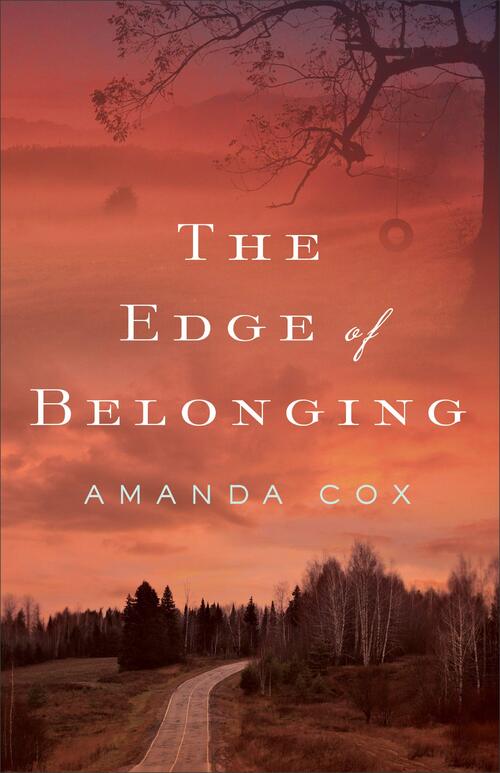 When Ivy Rose returns to her hometown to oversee an estate sale, she soon discovers that her grandmother left behind more than trinkets and photo frames--she provided a path to the truth behind Ivy's adoption. Shocked, Ivy seeks clues to her past, but a key piece to the mystery is missing.
Twenty-four years earlier, Harvey James finds an abandoned newborn who gives him a sense of human connection for the first time in his life. His desire to care for the baby runs up against the stark fact that he is homeless. When he becomes entwined with two people seeking to help him find his way, Harvey knows he must keep the baby a secret or risk losing the only person he's ever loved.
In this dual-time story from debut novelist Amanda Cox, the truth--both the search for it and the desire to keep it from others--takes center stage as Ivy and Harvey grapple with love, loss, and letting go.
Christian | Women's Fiction Time Slip [Revell, On Sale: September 8, 2020, Paperback / e-Book, ISBN: 9780800737405 / ]
Amanda Cox is a blogger and a curriculum developer for a national nonprofit youth leadership organization, but her first love is communicating through story. She holds a bachelor's degree in Bible and theology and a master's degree in professional counseling. Her studies and her interactions with hurting families over a decade have allowed her to create multidimensional characters that connect emotionally with readers. She lives in Chattanooga, Tennessee, with her husband and their three children.
No comments posted.