1--What's the name of your latest release?
Reckless Envy, which is book five in the Harlequin Desire continuity series, Dynasties: Seven Sins
2--What is it about?
Matt Velez has everything a man could want: money, success and his pick of gorgeous women. Well, almost everything. The affections of tantalizingly sexy good girl Emily Arnott remain strictly off-limits--because she's engaged to Matt's bitterest rival. Will jealousy consume him. . . or does Emily hold the secret key to set them both free?
3--What word best describes your heroine?
Emily is beautiful, but she's also smart. And thanks to her parents, she's also a little emotionally damaged and very self-sufficient--she'll resolve her own problems, thank you very much. Her unwanted engagement is a huge obstacle to overcome.
4--What makes your hero irresistible?
Ah, Matt. . . well, he's tough and strong and very alpha, but underneath his hard exterior is a man who has never known love and acceptance.
5--Who are the people your main characters turn to when they need help?
Matt has his personal assistant Vee, who is sassy and bossy. She has the disposition of a Victorian butler and the work ethic, and personality, of a fire-ant. Matt adores her.
Emily has no emotional connection to her parents and relies on her best friend Gina for emotional support.
6--What do you love about the setting of your book?
Falling Brook is a fictional upscale bedroom community in northern New Jersey and being fictional, we could have some fun with it. So, to me, it's pretty with wide-open spaces and hiking trails in the woods, clean and well kept. On the surface, it's the ideal place to live, but below the surface, there's trouble.
7--Are you a plotter (follow an outline) or a pantster (write by the seat of your pants)?
I'm more of a pantster than a plotter, but because I have a hectic schedule, I've forced myself to plot more. It saves time. I get the basic idea in my head and then write a "dirty" draft. Then I take that draft and beat it into shape. And beat it some more.
8--What is an ideal writing day for you?
A couple of times a week, I meet my friends for coffee at 7 a.m. and by 8 a.m. we're all at our desks. I spend, roughly, thirty minutes dealing with emails and social media and then I get sucked into my writing. I break for lunch and to stretch my legs and, then it's back to my desk and I write until mid-afternoon, depending on whether I've hit my daily word count.
9--Do you listen to music while you write, need total silence, or do you have the TV on?
I listen to music, in fact I find it difficult to write without music.
10-- How do you approach research?
I generally do a bit of research before I start writing and I pin photos to a new board on Pinterest (you can check out my boards here: https://za.pinterest.com/josswoodbooks). Occasionally I break to research something during my dirty draft sprint, sometimes I make a note to research something later. I'm not rigid; I tend to follow my instincts.
11--What is your publishing journey story?
I've been writing since I was a child and writing is something I've always turned to when life got a bit too "real." In my mid-thirties, I decided to make a concerted effort to get published. I acquired an agent, I lost said agent because she emigrated and stopped "agenting." I really thought that was the end of the road. As a last-ditch effort, I entered a writing competition in South Africa that was sponsored by Mills & Boon and I was one of the top five entrants. My short story was sent to an editor at the London office and I was asked to develop the story into a book. I spent ages working with the editor (bless her!) and was then offered a two-book contract. That was seven years, and forty plus books, ago.
12--Do you have critique partners/writing groups you want to give a shout-out to?
I'm a bit of a loner when it comes to writing, but I'm so grateful to the other Harlequin authors who are so generous with their time and knowledge. The romance writing community--editors, agents and authors-- is genuinely wonderful.
13--What're the most frustrating things about being an author?
People tend to think that, because I work from home, I don't have a "proper" job. Also, I'm liable to take your head off if you ask me if I'm still writing those "dirty" books or insinuate that, because I write romance, I write porn. I also hate it when people say, "I've always wanted to write a book and I will when I have time." Grrrrrr.
On the plus side, I get to go to work in shorts and flip-flops.
14--What's your favorite scent?
Pleasures by Estee Lauder. I also like unisex scents, so CK1 is an old favorite.
15--What movie will you watch no matter what if it's on TV?
Leap Year. And anything with Gerard Butler. Sigh.
16--Do you like breakfast, lunch, or dinner best?
I love any meal that I haven't prepared. I have the domestic skills of a pot plant. Thank God my husband is an awesome cook!
17--What's one thing you wish you knew more about?
Fine art and antiques. I'm a big fan of talent, design and craftmanship.
18--What's the silliest thing you've recently done?
During lockdown in April, my teenage daughter challenged me to the raw egg challenge. I did it but man, it wasn't my smartest decision.
19--What can readers expect from you next?
I have a Desire Christmas book out at the end of the year and then, in the New Year, my first book for Harlequin Presents will be published. I'm so excited!
20--How can readers reach you?
Facebook: JossWoodAuthor
Twitter: JossWoodbook
Bookbub: joss-wood
www. Josswoodbooks.com
Dynasties: Seven Sins #5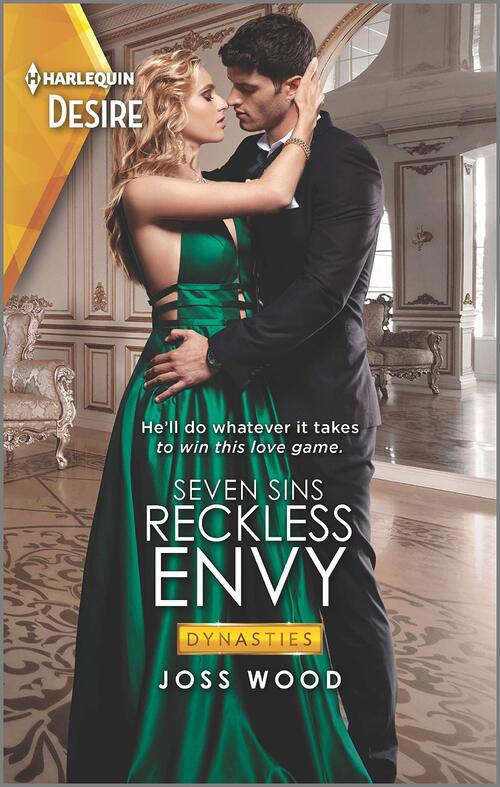 Feel the drama and passion in the Dynasties: Seven Sins series!
The woman he craves is engaged to the man he loathes. But that's not stopping him. . .
He'll do whatever it takes to win this game of love.
Matt Velez has everything a man could want: money, success and his pick of gorgeous women. Well, almost everything. The affections of tantalizingly sexy good girl Emily Arnott remain strictly off-limits--because she's engaged to Matt's bitterest rival. Will jealousy consume him. . . or does Emily hold the secret key to set them both free?
Harlequin Desire: Luxury, scandal, desire--welcome to the lives of the American elite.
One man's betrayal can destroy generations. Fifteen years ago, a hedge-fund hotshot vanished with billions, leaving the high-powered families of Falling Brook changed forever. Now seven heirs, shaped by his betrayal, must reckon with the sins of the past. Passion may be their only path to redemption. Experience all Seven Sins!
DYNASTIES: SEVEN SINS
Book 1: Ruthless Pride by Naima Simone
This CEO's pride led him to give up his dreams for his family. Now he's drawn to the woman who threatens everything. . .
Book 2: Forbidden Lust by Karen Booth
He's always resisted his lust for his best friend's sister--until they're stranded together in paradise…
Book 3: Insatiable Hunger by Yahrah St. John
His unbridled appetite for his closest friend is unleashed when he believes she's fallen for the wrong man. . .
Book 4: Hidden Ambition by Jules Bennett
Ambition has taken him far, but revenge could cost him his one chance at love. . .
Book 5: Reckless Envy by Joss Wood
When this shark in the boardroom meets the one woman he can't have, envy takes over. . .
Book 6: Untamed Passion by Cat Schield
Will this black sheep's self-destructive wrath flame out when he's expecting an heir of his own?
Book 7: Slow Burn by Janice Maynard
If he's really the idle playboy his family claims, will his inaction threaten a reunion with the woman who got away?
Romance Series | Romance Billionaire | Romance Contemporary [Harlequin Desire, On Sale: September 8, 2020, Mass Market Paperback / e-Book, ISBN: 9781335209320 / eISBN: 9781488063114]
A dramatic and glamorous story and a fun addition to the Dynasties: Seven Sins series.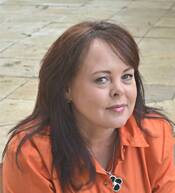 Joss Wood loves books and travelling--especially to the wild places of Southern Africa and, well, anywhere.
She's a wife, a mom to two teenagers, and slave to two cats. After a career in local economic development, she now writes full time.
Joss is a member of the RWA (Romance Writers of America) and ROSA (Romance Writers of South Africa.)
No comments posted.