1--What's the name of your latest release?
Best Laid Plaids, book 1 in the Kilty Pleasures series
2--What is it about?
Set in 1928, WWI vet Joachim Cockburn is one thesis away from earning his PhD in Psychology—and he's writing his paper on delusions. He heads to Scotland to interview a disgraced academic, Dr. Ainsley Graham, who ruined his career by outing himself as a believer in ghosts. Ainsley's behavior is odd at first glance, but Joachim soon understands that he's just terribly anxious with a fidgety mind—ADHD in modern parlance. Joachim still keenly feels the tragedies he witnessed during the war, and Ainsley's confidence in himself is intoxicating. The two head into the Scottish countryside to track down some of the spirits, and end up realizing that their assumptions about one another are definitely wrong, and together, they fit just right.
3--What word best describes Dr. Ainsley Graham?
Irrepressible
4--What makes Joachim Cockburn irresistible?
Hmm, I'd say he's an alpha-roll—sort of a mix between an old-style alpha hero and a more modern, squishy cinnamon roll. Joachim is happy to charge in and take over, but I think he does it with a sense of thoughtfulness and sweetness.
5--Who are the people your main characters turn to when they need help?
The book is 95% on Ainsley's home turf and he very definitely looks to his BFF Alec Barley for advice and grounding. But as the story goes on, I'd say that Ainsley finds that Joachim is dependable and non-judgmental which he needs. Joachim is, as Ainsley puts it, "unrelentingly competent," but he does need a kick in the pants from his sister once in a while.
6--What do you love about the setting of your book?
I lived in a small town in Fife for a year as a child and we spent every weekend exploring the country as well as lots of visits to Edinburgh. I conceptualized the character of Ainsley Graham on a trip there two years ago, and it was such a pleasure to revisit (in the book) so many places that I adore.
7--Are you a plotter (follow an outline) or a pantster (write by the seat of your pants)?
I'm a bit of both. I usually have an idea of where I want the story to end, and usually some of the pivot points, but like to allow the characters to do what they want in individual scenes.
8--What is an ideal writing day for you?
Solitude and quiet. I have four kids and that doesn't happen very often! I mainly write outside on my porch so I'm not easy to disturb, and weather that's neither too hot, nor too cold would be lovely.
9--Do you listen to music while you write, need total silence, or do you have the TV on?
Ugh, my poor ADHD-riddled brain can't compete with tv dialogue or song lyrics, but it doesn't need to be silence. White noise is helpful—especially wind chimes.
10-- How do you approach research?
I create a story bible in a new notebook for every novel I begin and fill it with lot of research. Many times, some little piece of interest I find in a (historically) contemporary newspaper or a snippet at the end of an online article might redirect the plot in a new way. As I write, I stop *all the time* to look things up. But I love research, so it's a pleasure.
11--What is your publishing journey story?
BLP is actually the seventh novel I finished! I entered lots of contests (RWA chapter and some online events) and found a fantastic writing group. I had a lot of small successes, but signed with my agent Jennifer Grimaldi for my fifth book. I had already written BLP but it wasn't our focus. I couldn't help myself from doing a twitter pitch for an event held by Carina Press, and snagged the attention of John Jacobson who, along with Kerri Buckley, offered a three-book contract for Ainsley and Joachim. I wrote BLP with both Carina and John Jacobson in mind, so it was a perfect match for me!
12--Do you have critique partners/writing groups you want to give a shout-out to?
Absolutely! Felicia Grossman is my partner-in-crime, and reads everything for me. Amelia Foster and Deana Birch were enormously helpful in helping me get Joachim and Ainsley romance-novel worthy, Blake Ferre came up with the clever titles and holds my hand a lot, as does Marina Scott! I am also in a chat group of romance authors that are amazing; Evie, Tara, Coralie, Meka, Yaffa, Luna, Michelle, Becca, and Lauren. And Mary Ann Marlowe is a rock.
13--What're the most frustrating things about being an author?
Not being in control, and not knowing how the reception will be.
14--What's your favorite scent?
Green tea mixed with citrus
15--What movie will you watch no matter what if it's on TV?
Some Kind of Wonderful. When I was young, I cut my hair off and wanted to be like Watts, but my parents wouldn't allow me to get a drum kit.
16--Do you like breakfast, lunch, or dinner best?
Yes. (Sorry!) Um, it absolutely depends on the company and the dishes served. I've had some particularly good meals lately, so it's hard to choose, but if I must, I'll pick brunch with a pitcher of mimosas.
17--What's one thing you wish you knew more about?
Space. My youngest is currently obsessed and quizzes me daily, and I have to admit I am ignorant. (I can ramble about the zodiac for hours, but unfortunately, that doesn't translate)
18--What's the silliest thing you've recently done?
I'm silly a lot, but I had condoms custom printed with my book cover as giveaway swag, and that was definitely ridiculous!
19--What can readers expect from you next?
Kilty Pleasures book 2, Where There's a Kilt, There's a Way will come out next March, and I am currently editing that book I got my agent with, so hopefully that finds a home too!
20--How can readers reach you?
I am on Twitter way too often @astarte73, FB and Instagram @ellastaintonromance, and my website is ellastainton.com
Kilty Pleasures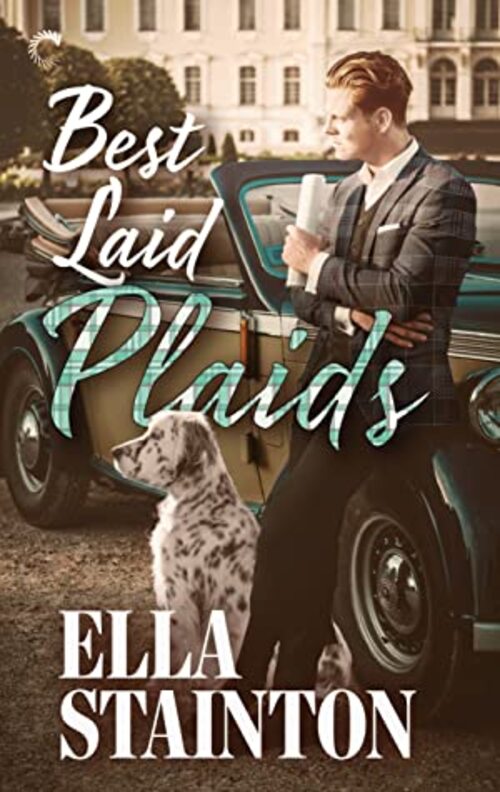 In 1920s Scotland, even ghosts wear plaid.
Welcome to a sexy, spooky new paranormal historical series from debut author Ella Stainton.
Scotland, 1928
Dr. Ainsley Graham is cultivating a reputation as an eccentric.
Two years ago, he catastrophically ended his academic career by publicly claiming to talk to ghosts. When Joachim Cockburn, a WWI veteran studying the power of delusional thinking, arrives at his door, Ainsley quickly catalogues him as yet another tiresome Englishman determined to mock his life's work.
But Joachim is tenacious and openhearted, and Ainsley's intrigued despite himself. He agrees to motor his handsome new friend around to Scotland's most unmistakable hauntings. If he can convince Joachim, Ainsley might be able to win back his good name and then some. He knows he's not crazy--he just needs someone else to know it, too.
Joachim is one thesis away from realizing his dream of becoming a psychology professor, and he's not going to let anyone stop him, not even an enchanting ginger with a penchant for tartan and lewd jokes. But as the two travel across Scotland's lovely--and definitely, definitely haunted--landscape, Joachim's resolve starts to melt. And he's beginning to think that an empty teaching post without the charming Dr. Graham would make a very poor consolation prize indeed. . .
Romance LGBTQ | Romance Historical | Paranormal Historical [Carina Press, On Sale: August 31, 2020, Hardcover / e-Book, ISBN: 9781488076831 / eISBN: 9781488076831]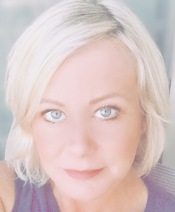 Ella Stainton teaches history's scandals to teenagers near Richmond, Virginia. She's lived in most Mid-Atlantic states where you can catch blue crabs, as well as four years in Sweden, and a year in Scotland (where she visited lots of haunted castles with her scientist father). She doesn't mind eating Ramen all year if it means she can hop on a plane during summer break, and has visited around 30 countries. Which equals a lot of Ramen. Ella has four fur babies and four without fur (or children, as she likes to call them). She particularly likes '80's Eurotrash synth music, glitter eyeshadow, and men in kilts. Even better if they are all three together.
No comments posted.