Instead of trying to find your perfect match in a dating app, we bring you the "Author-Reader Match" where we introduce you to authors as a reader you may fall in love with. It's our great pleasure to present Alicia Anthony.
WRITES:
Inherent Fate (available July 21, 2020!) is the third book in the Blood Secrets psychological suspense series, about the cost of truth and the price we pay for love. The series features reluctant psychic, Liv Sullivan, and undercover FBI agent, Ridge McCaffrey, as they navigate a corrupt psychic intelligence operation and unmistakable feelings for each other.
ABOUT:
Alicia explores the dark dusty corners of the human experience through her novels of suspense. She's an early riser who (with the help of numerous cups of coffee) turns quiet early morning hours into page-turning thrill rides.
MY IDEAL READER WILL:
Enjoy digging into long-buried secrets.
Like high-stakes suspense.
Root for flawed characters. . . even those who are easy on the eyes. :-)
Get on board for some light supernatural elements.
Enjoy characters who spring to life on the page and storylines that keep you guessing until the very end.
Never know who to trust.
Believe that life--and love--is messy.
WHAT TO EXPECT IF WE'RE COMPATIBLE:
Unexpected twists
Binge-worthy suspense
Complex plots
Imperfect characters who challenge each other and themselves
Emotionally intense scenes and threats to survival.
Characters involved in life altering situations.
A cliffhanger every now and again…after all, life doesn't always tie itself up in a neat little bow. ;-)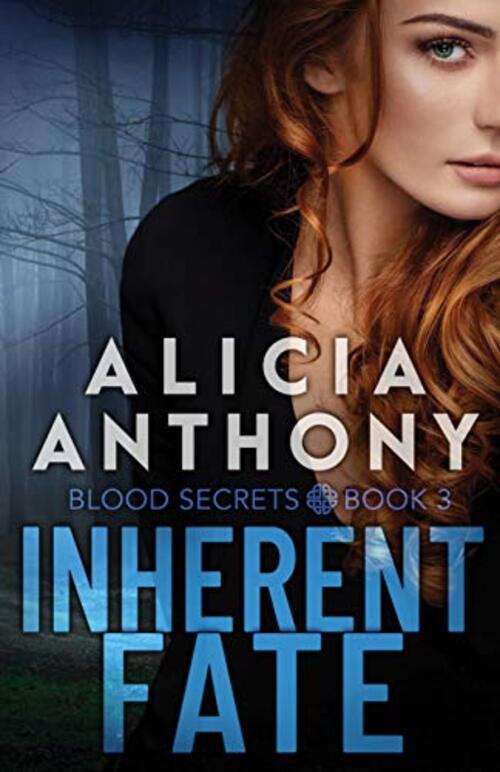 A discarded asset stripped of her identity. . .
An emotionally scarred ex-agent. . .
An innocent life hanging in the balance. . .
Who would you trust if the world was out to get you?
Losing Liv Sullivan in a Bureau operation gone bad turned ex-agent Ridge McCaffrey into a broken man. So when fate reunites him with the woman he thought was dead, he'll risk anything to make her part of his life again.
Liv Sullivan returned to the States with two goals: end the FBI's corrupt GenLink psychic intelligence program and reclaim the life it stole from her. But when the case against GenLink exposes a threat against Ridge's son, the cost becomes too great. Refusing to destroy more lives, she leaves Ridge, and the chance to reclaim her identity, behind.
But as a new generation of GenLink closes in, once-trusted allies become enemies, and long-buried secrets threaten.
Can Liv and Ridge end GenLink before echoes of the past destroy their future?
Inherent Fate is the compelling third installment in the Blood Secrets psychological suspense series. For fast-paced, emotionally intense story lines that keep you up past your bedtime, and intricate plots laced with romance, this award-winning series is for you.
Romance Suspense [Drury Lane Books, On Sale: July 21, 2020, e-Book, ISBN: 2940164312558 / eISBN: 9781733362443]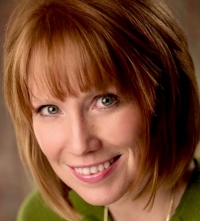 Award-winning author Alicia Anthony lives with her husband, daughter, and two dogs in a century-old farmhouse rural Ohio where secrets--both known and unknown--lurk around every corner.
No comments posted.