My newest YA fantasy novel, Storybound, is about a girl, Edie Keller, who moves to the city where her favorite books are set (in this case Austin, TX) and when she walks through the doors of BookPeople, she walks into the world of those books. It's all real. The good guys, the bad guys, the book boyfriend she's been in love with forever. The book boyfriend who dies at the end of the last book. . .
Except he isn't dead. Not yet anyway. And if she plays her cards right, she just might be able to save his life.
Before I get to the actual Title Challenge, I have a funny story to share. I misunderstood the rules for this challenge when I read them. I thought I needed to describe my book using only anagrams of my book title. Which—I've gotta say—is a lot harder than the actual challenge. So first, I want to share my anagram solution:
Broody book boy toy snubs nutsy nobody!
Okay, okay. . . I had to add in an extra s in 'snubs' … still, I think I did pretty good! Though, my teenage daughter rolled her eyes and said, "Mom! Please. Just stop!" So apparently I'm not as clever as I thought.
Sadly, that's not the real title challenge, so my work here isn't done.
Here's my actual answer to the Title Challenge:
S is for Story. Because in this book, stories are actual magic! S is also for Sleekers, who are the creatures who guard the boundary between our world the Kingdom of Mithres.
T is for Time Travel. Because, hell yes, in this book time travel is real!
O is for Oidrhe. Hey, wait a second … is that even a word? Yeah. It is. In the book, Edie is told that it is her destiny to find the lost Oidrhe, the lost heir to the Kingdom of Mithres
R is for is Reach. Edie is also told, "You were made to want things beyond your reach."
Y is for Yummy. Because all the best book boyfriends are super yummy, right?
B is for--hello?--Book Boyfriend! Because this book is all about Edie's love for Kane the Traveler.
O (again) is for OMG! Is this world real?
U is Untethered. At the beginning of the book, Edie is told she is an "Untethered Sleeker."
N is for New Ending. Is Edie going to be able to create a new ending for the story by saving Kane's life?
D is for Demons. There are lots of demons in the Kingdom of Mithres. From the tiny little chaos demons to the Vargon Ice demons. But D is also for Demon Dogs, because this is a world populated by hell hounds were bred to chase down anyone who crosses into the Kingdom of Mithres from the Dark World, which is what they call our world. So, oh yeah, D is also for the Dark World.
Okay, maybe I didn't play exactly by the rules, but I tried. And I had lots of fun playing.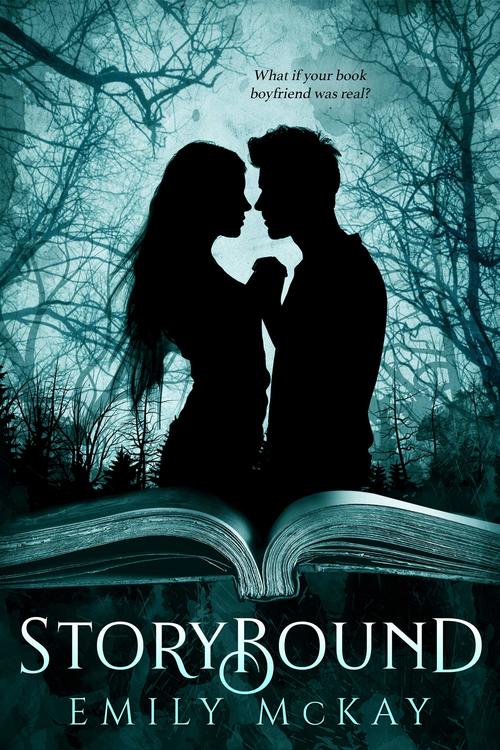 I've lived in nine towns in the past six years. I know my mom feels bad about it, but I don't mind. Who wants friends anyway?
All I've ever needed are my books. I've lived a thousand lives, had adventures I couldn't even begin to imagine. To me, the places I discovered between the pages of a book are as real as the world I live in.
When I walk into my favorite bookstore, the last thing I expect is to walk out onto the pages of the kingdom of Mithres...or that the book boyfriend I've loved more than life, Kane the Traveler, really exists. And he has no clue the fate that awaits him in book five...
Now that I know the truth, I have a chance to save Kane. But if I change the story, will I ever find my way home?
Young Adult Romance | Young Adult Adventure | Young Adult [Entangled Teen, On Sale: May 5, 2020, Hardcover / e-Book, ISBN: 9781640636569 / eISBN: 9781640636576]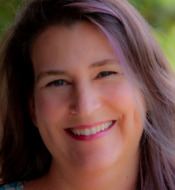 Emily McKay loves to read, shop, and geek out about movies. When she's not writing, she read on–line gossip and bakes luscious desserts. She pretends that her weekly yoga practice balances out both of those things. She lives in central Texas with her family and her crazy pets. Though she's never been much of a joiner, she somehow still managed to join multiple group blogs. (A pathological need to part of any group that wants her?) So you can visit her online at her blogs. She also co–writes young adult as Ivy Adams
No comments posted.