From Chapter 1
White Night
February 1994 Lynwood, Louisiana
The bald tires of Frank Daniels's corroded pickup rolled over a shallow bed of popping gravel and stopped next to two men in pointy hoods. The men huddled together, shifting around an imaginary fire and stomping their feet now and again. Their hoods were for show, not warmth. The other conspirators waited inside the clapboard frame house.
Daniels got out of his truck and acknowledged the security detail with a half salute, which was all the formality he could muster given the late hour. With a rocking gait and fixed grin, he waddled up to the house in oversized boots worn to accommodate his swollen feet. The sentinels followed, hoods now in their hands.
He wasn't yet much of a Klansman, not compared to Confederate General Nathan Bedford Forrest, but Daniels soon would fix that by leading his own white night. The residents of Lynwood wouldn't know it right away, but the town's coming racial reckoning would be the doing of the Klan's new grand dragon. All revolutions started somewhere, and that Friday evening Lynwood would join Fort Sumter as a cradle of insurrection.
He closed the door behind him and turned to his followers, who all were seated in mismatched chairs and on the bonded leather couch.
"Where's your brother?" Daniels asked the obese man, who overwhelmed both his full-cut overalls and the cloth recliner.
"Don't know," responded the man. "I think he's out back."
"Let's get on to it," Daniels said as he surveyed the room. "Why y'all just sittin'?"
Daniels took the group's apparent lethargy as an early challenge to his leadership—one that needed to be met with authority before the night ended in a whimper—or worse, a change of heart. As far back as the last Klavern meeting, when he'd first announced his plan for a new race war, Daniels had suspected his fellow Klansmen might abandon the cause.
"You oughta be proud of tonight. We done waited too long while our country's been given away." Daniels gesticulated like he was a neophyte candidate about to give a stump speech, only his would be riddled with insults and racial epithets skewering absent enemies.
Heads nodded, but no one moved. It was cold and dark outside while the room was warm.
"They done laid us all off," Daniels said. "Look, no one's ever gonna hire me no more!"
Daniels stabbed the air with his lesser hand, the one missing two fingers, their absence just below the proximal joints the result of a well-publicized plant accident. After the accident three years ago, his former coworkers had taken to calling him "No-Fingered Frank" and worse behind his back.
"What if we get caught?" a Klansman asked.
"That's not gonna happen," said Daniels, shutting off any more questions. To Daniels, the night was part of a far greater mission, but he first needed his men out of the room. "We got everything we need."
Not everyone shared the grand dragon's desire for a full-on race war, but their presence meant they'd decided to follow the new leader for now.
"Who's got the map?" Daniels asked, still eyeing his legion with doubt.
"I got one, but just this here," a Klansman said as he waved a large piece of limp, waxy paper. "I don't reckon I know them places so good."
"You better not know them," Daniels said. "The list?"
"I'm working on it," yet another Klansman responded. He was outfitted in a fake army jacket with fishing patches arranged like the zigzag path of a drunk driver.
They still needed to settle on the targets.
"Where's them crosses?"
"We had extra wood from a shed I done awhile back," explained the man who was stuffed into his overalls. "There was problems with the arms."
"Did you get 'em made or not?" Daniels interrupted.
"Shit, yeah. We got five of them fuckers."
"They'll do right fine, Frank," added the man in the jacket. Daniels didn't like being called by his first name, not since becoming the grand dragon. After all, he was now their leader. It was plain inappropriate being addressed that way in front of the others, but he didn't say anything. He was dead set on planting the fiery crosses, and the night's success would get him the respect he deserved.
The following excerpt is reprinted from No Truth Left to Tell by Michael McAuliffe, released on March 3, 2020. Reprinted with permission of Greenleaf Book Group. Copyright © 2020 Michael McAuliffe.
***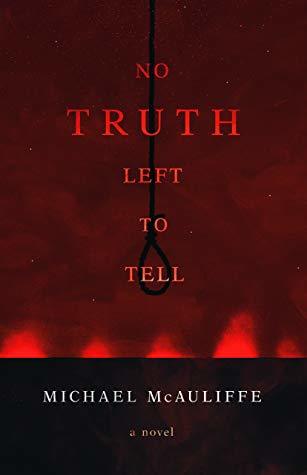 February 1994--Lynwood, Louisiana: Flaming crosses light up the night and terrorize the southern town. The resurgent Klan wants a new race war, and the Klansmen will start it here. As federal civil rights prosecutor Adrien Rush is about to discover, the ugly roots of the past run deep in Lynwood.
For Nettie Wynn, a victim of the cross burnings and lifelong resident of the town's segregated neighborhood, the hate crimes summon frightful memories of her youth, when she witnessed white townspeople lynch a black man. Her granddaughter Nicole DuBose, a successful journalist in New York City, returns to Lynwood to care for her grandmother. Rush arrives from DC and investigates the crimes with Lee Mercer, a seasoned local FBI special agent. Their partnership is tested as they clash over how far to go to catch the racists before the violence escalates. Rush's role in the case becomes even more complicated after he falls for DuBose. When crucial evidence becomes compromised--threatening to upend what should be a celebrated conviction--the lines between right and wrong, black and white, collide with deadly consequences.
No Truth Left to Tell is a smart legal thriller that pulls readers into a compelling courtroom drama and an illusive search for justice in a troubled community.
Thriller | Mystery | Suspense [Green Leaf Publishing, On Sale: March 3, 2020, Paperback / e-Book, ISBN: 9781626346970 / eISBN: 9781626346970]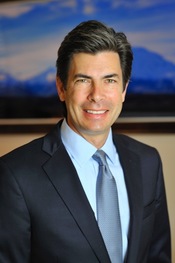 Michael McAuliffe is the author of No Truth Left to Tell. He has been a practicing lawyer for thirty years. He was a federal prosecutor serving both as a supervisory assistant US attorney in the Southern District of Florida and a trial attorney in the Criminal Section of the Civil Rights Division at the Department of Justice in Washington, DC. Michael and his wife Robin Rosenberg, a US district judge, have three children and live in Florida and Massachusetts. For more information, please visit https://notruthlefttotell.com
No comments posted.