A friend introduced me to the concept of glamping—glamorous camping. Think muslin curtains and rustic beams separating you from the great outdoors, a queen-sized bed with fluffy pillows, a cooler stocked with champagne and aged cheddar. Sounds relaxing, doesn't it? That's not what my heroine Meg Pero faced on a U.S. Army Corps of Engineers survey in 1871 Arizona, in A Distance Too Grand.
I have camped a good portion of my life, even dabbled with backpacking in high wilderness at one point. But the life of a survey team was something beyond that. Each team had staff that could log topography, determine flora and fauna, check minerals and geology, photograph the area, and determines weather patterns. Larger teams boasted cooks, a surgeon and one or more hospital stewards, and even a chaplain
.
Lieutenant George Wheeler, who led an ambitious survey to map lands west of the one-hundredth meridian from 1869 to 1879, also took with him 30 guides plus men to help him manage the camp. A cavalry detachment escorted each survey. On smaller expeditions, like the one my Meg serves on, everyone might have more than one role.
Equipment like theodolites, telescopes, and hand-walked odometers had to be carried along with the supplies to feed and house everyone across lands that had no roads. Teams made use of one or two wagons and up to 50 mules plus a riding horse for each team member. Clothing and personal items had to be kept at a minimum.
And the food! Standard rations included flour, saleratus (an early form of baking powder), bacon, salt pork, beans, dried apples, cornmeal, and coffee. Guides might go hunting when not needed by the rest of the survey team, but, with no refrigeration or time to otherwise preserve the meat, once game was brought in, it was eaten until it was gone, usually in one night!
Their surroundings also wreaked havoc on the meals. John Wesley Powell, who led an expedition down the Colorado River, lost a third of his rations within the first month to rapids that swamped his boats. The rest of his food was so water-logged the team had to stop their travels to lay it out on rocks in hopes it would dry enough to eat. When the flour merely turned as hard as the rocks themselves, they beat it and sifted it through their mosquito netting, losing hundreds of pounds in the process. Somewhere along the way, they lost the saleratus, because they went from having biscuits to unleavened "bread."
Meg is a hardy soul, used to roughing it. But I gave her team a savvy cook named Dot Newcomb, who knows how to make even salt pork palatable. And she thought enough to bring sugar and cinnamon with her. Hey, a girl's got to have a little glamor in her life.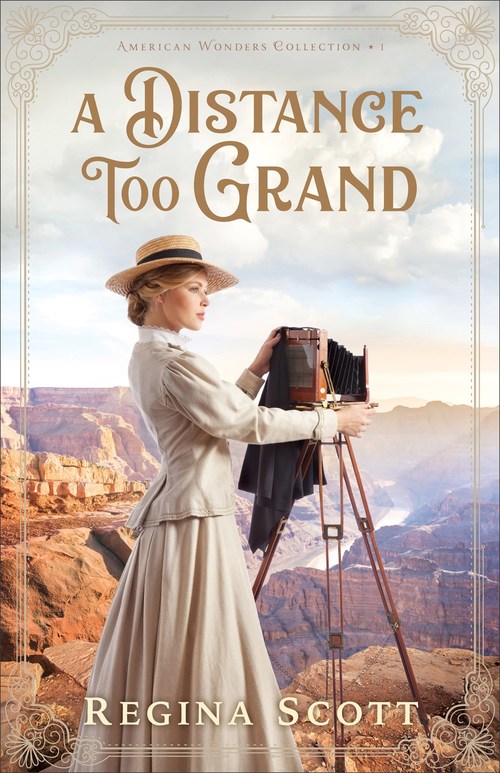 Meg Pero has been assisting her photographer father since she was big enough to carry his equipment, so when he dies she is determined to take over his profession--starting with fulfilling the contract he signed to serve on an Army survey of the North Rim of the Grand Canyon in 1871. What she doesn't realize is that the leader of the expedition is none other than the man she once refused to marry.
Captain Ben Coleridge would like nothing more than to leave without the woman who broke his heart, but he refuses to wait even one more day to get started. This survey is a screen for another, more personal mission, one he cannot share with any member of his team.
As dangers arise from all sides, including within the survey party, Meg and Ben must work together to stay alive, fulfill their duties, and, just maybe, rekindle a love that neither had completely left behind.
Romance Historical | Inspirational Historical [Revell, On Sale: October 1, 2019, Paperback / e-Book, ISBN: 9780800736392 / eISBN: 9781493419555]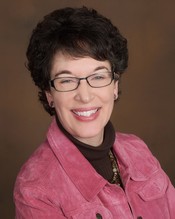 Regina Scott is the author of more than forty-five published works of warm, witty romance. She credits her late father for instilling in her a love for the wilderness and our national parks. She currently lives forty-five minutes from the gates of Mt. Rainier with her husband of thirty years. She has dressed as a Regency dandy, driven four-in-hand, learned to fence, and sailed on a tall ship, all in the name of research, of course.
No comments posted.