The third book in my Sometimes in Love series, ONCE UPON A BAD BOY, is a second chance romance. Bo and Sadie, the hero and heroine, are childhood sweethearts who break apart as teens, but fate brings them together again eleven years later. I dedicated this story to my husband. It's an appropriate choice, since our marriage is the result of a second chance romance. Well, since we broke up twice, it's technically a third chance romance. But what's that saying about the third time being the charm? When I met my husband when we were teenagers, like Bo, he was kind of a bad boy himself. A bit of a rebel who had long hair down to his waist and drove a brazen bright yellow car that he would park at wild angles in the back of the mall where we both worked. That lot was always almost empty, he wasn't a jerk, he just liked to push the envelope on the rules, see what he could get away with. A trait (thank you, karma) our youngest daughter has inherited.
Our oldest daughter is sixteen, the same age I was when I began dating my husband. I admit, the thought she could meet the man she might one day marry this summer freaks me out. But it also makes me remember how my story started, and all the plot twists and turns that happened on the way to my HEA. After all, you can't have a second chance romance without something going wrong the first time.
As I mentioned, this was a third chance romance, so things went wrong more than once. The first time was during the winter holidays the first year we were dating. I had gotten close to a fellow cast member while performing in a play (the love interest of my character, of course). Our friendship continued after the show ended, and I began to have feelings for him. Obviously, this did not go over well with the guy I was dating. I can still remember Christmas Eve, when they both showed up at the store where I was working. My boyfriend was furious and demanded that I choose. This, in turn, made me furious. I didn't want to be forced into making a decision, so I broke up with him. Right then and there. Yes, it was as full of teenage angst and drama and as uncomfortable as it sounds.
But over the next few days, while I spent time with the "other guy" I realized he wasn't the one I wanted to be with. As Cinderella (the rock band, not the princess) says, you don't know what you've got until it's gone. About a week or so after Christmas, I drove to my boyfriend's (ex- boyfriend's) house and told him how I felt. He could have refused to see me, but he didn't. He had, however, burned every photo he owned of me…ouch. After a long talk, we decided to give it a second chance.
Things rolled along pretty smoothly for the next few years until the summer I was nineteen, and about to make the switch from our local community college to a university in the city. I had been working hard the last few years and was ready to take the next step. I had a plan and knew what I wanted out of life. Meanwhile, my boyfriend was stuck in neutral. He went to college but spent most of his time in the campus arcade room. He had a job as a manager at a video game store too, but it wasn't a career with much of a future. I knew he had more potential and was frustrated by his lack of motivation. We were at a crossroads—and it felt like we were heading in different directions. I decided the best thing for me to do was to start this next chapter of my life on my own. If you've been keeping track, yes, I broke up with him twice.
That second break-up might have been the end. But a few months later, out of the blue, I received a letter from him. An actual handwritten letter. In it, he described how the end of our relationship had been a wake-up call for him. He decided he didn't like the way his life was headed and knew he had to make some changes. At the time of the letter, he had already enrolled in a university and was majoring in computer science. He said he hoped I was doing well (this was the mid-90s, before you could check in on your ex via social media) and asked if I was willing, he'd like to meet up sometime, just to talk.
I agreed, and while we talked, feelings stirred, one thing led to another and—not to give you TMI—before you knew it, we were doing more than talking. Similarly, in ONCE UPON A BAD BOY, the physical connection between Bo and Sadie rekindles first. Sometimes our bodies figure things out before our brains do, and it takes a little time for the mind to catch up with the heart. But catch up it does, and though we took things slowly at first, agreeing to be "just friends" (cough, with benefits), it wasn't long until we were officially dating again. And we've been together ever since.
I don't regret the twists our story took. I wouldn't say I'm happy about the break-ups, but I'm thankful they happened. The time we spent apart helped us both grow. When we came back together, we were stronger as individuals, which made us stronger as a couple. The same is very true for Bo and Sadie's story. While apart, they both find their own path, discovering who they are and what they want out of life in ways that never could have happened if they'd always stayed together. At the time, neither could see it, but the steps they take away from each other lay the groundwork for the road that brings them back together. And when their paths cross again, the people they'd become are right for each other in ways they hadn't been before.
The topic of fate comes up often in this story, and the characters debate the idea that the universe has a plan, grapple with the possibility that things happen because they were meant to be. Personally, I think of fate as a puzzle, the pieces scattered across our lives so that we can't see the picture until eventually, enough pieces connect for it to become clear. From where I am now, I can see how the various moments of my life fit together…but at the time, it definitely wasn't clear. Looking back, if someone had told me one day, that long-haired guy from the mall would be my husband and the father of my children, I'm not sure I would have believed them. But, as Sadie, the heroine in ONCE UPON A BAD BOY learns, when it comes to love—never say never.
Sometimes in Love #3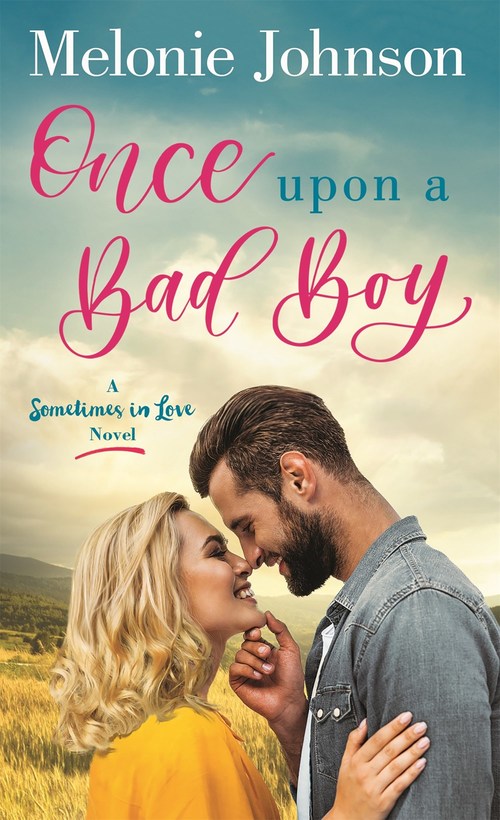 A couple rekindles their romance and gets a second chance at love after their differences tore them apart as teenagers.
NEVER SAY NEVER Sadie Gold is ready to take her career to the next level with the role of a lifetime. Finally, she can shake her reputation as a pretty face with more wealth and connections than talent. But Sadie is not prepared for the wild turn her own life is about to take. The man in charge of training Sadie for her most demanding role yet is none other than her first real boyfriend—the one who took her heart and ran away.
WHEN IT COMES TO LOVE Bo Ibarra is as good-looking and irresistible as ever. Maybe even more so, now that everything once worked against them—Sadie's pampered and privileged upbringing and Bo's childhood in a family struggling to make ends meet—is in the past. But the future is still unwritten…and getting there, together, means coming clean about painful secrets and slashing through nasty tabloid rumors while trying to control the attraction that crackles between them. Maybe it's finally time for them to walk off into the sunset and into a true and lasting love?
Romance Contemporary [St. Martin's Paperbacks, On Sale: June 25, 2019, Mass Market Paperback / e-Book, ISBN: 9781250193070 / eISBN: 9781250193087]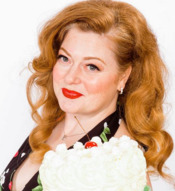 Award-winning author Melonie Johnson—aka #thewritinglush—is a two-time RWA Golden Heart® finalist who loves dark coffee, cheap wine, and expensive beer. And margaritas. And mimosas. And mules. Basically any cocktail that starts with the letter m.
A Star Wars junkie and Shakespeare groupie who quotes both Yoda and the Bard with equal aplomb, she met her future husband in that most romantic of places—the mall—when they were teenagers working in stores across the hall from each other. Today, they live happily ever after in the magical land midway between Chicago and Milwaukee with their two redhead daughters, a dog that's more like a small horse, and a trio of hermit crabs. After earning her Bachelor of Arts magna cum laude from Loyola University Chicago, Melonie taught high school English and Theatre in the northern Chicago suburbs for several years. Now she writes smart and funny contemporary romance and moonlights as an audiobook narrator under the pseudonym, Evelyn Eibhlin.
No comments posted.