We always know when we read a historical romance by Shana Galen, we¬Āfll go on an adventure! Book Five in the Survivors Series, THE CLAIMING OF THE SHREW (available now) is no different! Shana¬Āfs also got a refreshing summer salad, that¬Āfs quick and easy to put together!
Be sure to check out our other Summer BBQ Recipe Roundup posts all week!
Day 1: http://freshfiction.com/page.php?id=10089
Day 2: http://freshfiction.com/page.php?id=10090
***
No Shrews in Summer
No matter how much I try not to be, no matter how many promises I make myself, during the school year I turn into a bit of a shrew. The first week of school is fine, but then the newness fades and my daughter won¬Āft get up and we¬Āfre running late and I find myself screeching for her to ¬ĀgGet up!¬Āh or ¬ĀgHurry up!¬Āh or ¬ĀgGet your shoes! Put on your backpack! Eat breakfast!¬Āh
But during the summer that awful shrew gets to go back into the cave where she belongs. Days are a bit lazier, mornings are a bit longer, and responsibilities are a lot fewer. Summer is also the time when families and friends get together. I don¬Āft think it¬Āfs a coincidence that the summer months are bracketed by holidays with one smack in the middle. Summer is made for picnics and barbeques.
My most recent release, The Claiming of the Shrew, takes place in the late fall, but that doesn¬Āft stop the characters from attending an outdoor party. Benedict, a former leader in the army, takes the wife he¬Āfs found again after five years to a garden party hosted by a duke. Dukes don¬Āft care if garden parties are impractical in chilly months. They hire servants to surround the garden with braziers and bring armfuls of flowers from their hothouses. I don¬Āft know if the Duke of Mayne would serve Catarina and Benedict a Cucumber, Corn, Black Bean, Tomato, and Avocado Salad (I doubt most of those food had been discovered by the English in the 1800s), but it¬Āfs the perfect side dish to bring to your next summer barbeque. Best of all, it¬Āfs fast and easy, so you won¬Āft turn into a shrew who¬Āfs been stuck in the kitchen all morning.
Recipe for Cucumber, Corn, Black Bean, Tomato, and Avocado Salad
(brazenly stolen from Pop Sugar)
Ingredients:
1 Cucumber, diced
1 Can black beans, rinsed
1 ¼ cup of corn
1 cup cherry tomatoes (use red and yellow to add color)
1 red pepper diced
½ cup fresh cilantro, chopped
1 lime
1 avocado, diced
Salt and pepper to taste
Directions:
Place everything except the avocado in a large bowl. Squeeze the juice of the lime over the salad and stir.
Add the avocado then season with salt and pepper.
Enjoy!
The Survivors #5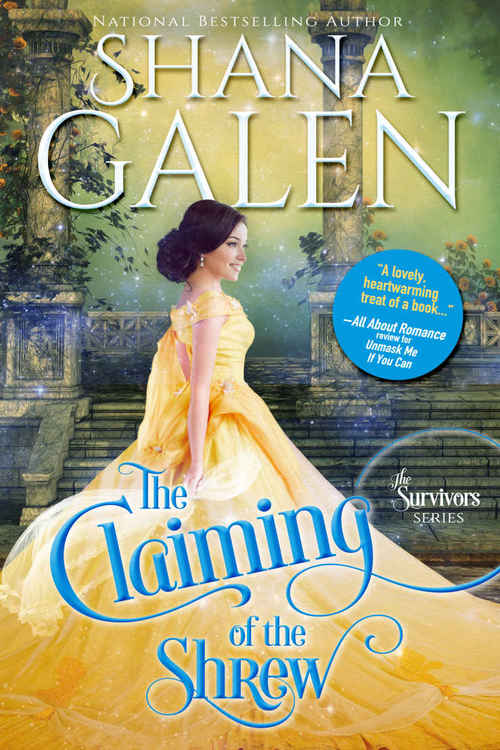 What happens when a marriage of convenience isn't so convenient?
Lieutenant Colonel Benedict Draven has retired from the army and spends most of his days either consulting for the Foreign Office or whiling away the hours at his club with his former comrades-in-arms. He rarely thinks about the fiery Portuguese woman he saved from an abusive marriage by wedding her himself. It was supposed to be a marriage in name only, but even five years later and a world away, he can't seem to forget her.
Catarina Neves never forgot what it felt like to be scared, desperate, and subject to the whims of her cruel father. Thanks to a marriage of convenience and her incredible skill as a lacemaker, she's become an independent and wealthy woman. But when she's once again thrust into a dangerous situation, she finds herself in London and knocking on the door of the husband she hasn't seen since those war-torn years in Portugal. Catarina tells Benedict she wants an annulment, but when he argues against it, can she trust him enough to ask for what she really needs?
Romance Historical [Author Self-Published, On Sale: April 16, 2019, e-Book, ISBN: 2940156275854 / eISBN: 9781386078715]

How do you solve a problem like Catarina?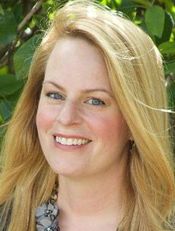 Fast-paced, Adventurous Regency Romance
Shana Galen
is the bestselling author of fast-paced adventurous Regency historicals, including the RT Reviewers' Choice THE MAKING OF A GENTLEMAN. Booklist says, "Galen expertly entwines espionage-flavored intrigue with sizzling passion," and RT Bookreviews calls her "a grand mistress of the action/adventure subgenre." She taught English at the middle and high school level off and on for eleven years. Most of those years were spent working in Houston's inner city. Now she writes full time. She's happily married and has a daughter who is most definitely a romance heroine in the making.
Shana loves to hear from readers, you can reach on her Website or see what she's up to daily on Facebook and Twitter.
No comments posted.