Welcome back to Fresh Fiction! Can you tell us a little bit about Fix Her Up and the new series it starts, Hot and Hammered? Thank you for having me! The Hot and Hammered series was inspired by a trip I took to Port Jefferson, Long Island. It's got this rustic, small town vibe—right on the water—and I immediately wanted to write my local family of house flippers, the Castles. FIX HER UP is the youngest daughter's story. She's a birthday party clown who no one takes seriously. Enter Travis Ford, her lifelong crush and major league baseball's tabloid favorite. They decide to pretend date to change their reputations, but of course fall deeply in love along the way.
Georgie has always been viewed as the "little sister" - generally annoying, always cracking jokes, and often ignored or forgotten. But as readers find out, Georgie is a sensitive, hardworking, and complex woman. What did you learn from Georgie as you developed her character? I learned how sensitive she is the moods/issues of those around her. She really listens when people talk and wants to help, like creating a Kickstarter for her friend's restaurant or boosting Travis when he reveals he's tired of being a joke. She's just my favorite.
Travis was once at the top of his game - literally! But an accident sends him back home, where he hopes to find solace, and ends up being hounded by the local single lady population. What is it about Georgie that breaks him out of this rut? At first, it's definitely her persistence and the blunt manner in which she rouses him from his man cave (read: food fight). But I think the fact that she genuinely becomes his friend first and makes him feel valued that breaks him free of the rut.
Georgie is an accomplished birthday clown, and has dreams of turning her one- woman show into a full-fledged party planning business. What job have you always wanted to try but haven't attempted (yet)? I've always wanted to try running a food truck! My mother makes insanely great tacos and I think we'd be millionaires if we went into business together. I think the main problem would be locking myself in a truck with my mother for hours on end. LOL.
Romance tropes, while they've always been around, have been a popular topic as of late. Why do you think romance readers gravitate towards various tropes? And what are some of your favorites? I think readers definitely gravitate toward the forbidden. Best friend's little sister will always be a trope that grabs me because it dances on the line of right and wrong without too much guilt. Friends to lovers has been my absolute crack lately, though, and unrequited love!
Fix Her Up is a play on the phrase "fixer upper," and Georgie's family runs a successful remodeling business. I know I'm addicted to just about every HGTV show, but haven't had the pleasure - or horror - of a major home renovation. Do you have a favorite DIY-type show, and have you done any of your own renovations on your home? We just renovated our bathroom. It still had pink tile from the eighties and was basically falling apart. I can't believe how much work went into it! I have a whole new respect for those HGTV shows now, because I can attest the problems they run into are not fabricated. My favorite show is a toss-up between Fixer Upper and Love It Or List It. Also Trading Spaces!
I loved the different relationships featured in this book - romantic, familial, and both male and female friendships. How do these connections define the hero and heroine? Were specific relationships more troublesome than others to create? The friendships in this book were a joy to write. When I plotted FIX HER UP, the scene where my three female friends decide to form the Just Us League was really foremost in my mind. I wanted to start the book with that scene I loved it so much. The forming of the club really gives Georgie the impetus to better herself and go after what she wants.
What can readers expect from you next? The next Hot and Hammered book, LOVE HER OR LOSE HER, will be out early next year! I'm so excited about that book—it's my first married couple. In the meantime, I'm wrapping up my Beach Kingdom series and recording my daily podcast, Read Me Romance.
Rapid Fire Random Questions
Favorite animal: Horses
Coffee or tea: Coffee
Favorite book to re-read: Any Julie Garwood historical
Beach or mountains: Beach
When you were younger, what did you want to be when you grew up?: A girl scout or a professional basketball player.
Dream vacation: The Greek islands.
Aside from reading and writing, what are your hobbies?: Podcasting, traveling, watching true crime television, coaching soccer, eating.
Five people you'd invite to your book club (dead, alive, fictional, etc.!): The Beatles and Dolly Parton.
Favorite movie: The Sandlot
You have a totally free afternoon - no deadlines, no obligations, no Twitter notifications! What do you do?: Get a pedicure!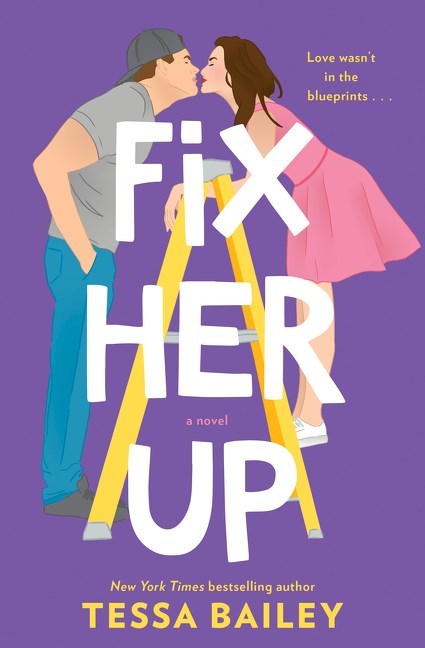 New York Times
bestseller Tessa Bailey delivers a fun, sexy romantic comedy perfect for fans of Christina Lauren and Sally Thorne.
Georgette Castle's family runs the best home renovation business in town, but she picked balloons instead of blueprints and they haven't taken her seriously since. Frankly, she's over it. Georgie loves planning children's birthday parties and making people laugh, just not at her own expense. She's determined to fix herself up into a Woman of the World... whatever that means.
Phase one: new framework for her business (a website from this decade, perhaps?)
Phase two: a gut-reno on her wardrobe (fyi, leggings are pants.)
Phase three: updates to her exterior (do people still wax?)
Phase four: put herself on the market (and stop crushing on Travis Ford!)
Living her best life means facing the truth: Georgie hasn't been on a date since, well, ever. Nobody's asking the town clown out for a night of hot sex, that's for sure. Maybe if people think she's having a steamy love affair, they'll acknowledge she's not just the "little sister" who paints faces for a living. And who better to help demolish that image than the resident sports star and tabloid favorite.
Travis Ford was major league baseball's hottest rookie when an injury ended his career. Now he's flipping houses to keep busy and trying to forget his glory days. But he can't even cross the street without someone recapping his greatest hits. Or making a joke about his… bat. And then there's Georgie, his best friend's sister, who is not a kid anymore. When she proposes a wild scheme—that they pretend to date, to shock her family and help him land a new job—he agrees. What's the harm? It's not like it's real. But the girl Travis used to tease is now a funny, full-of-life woman and there's nothing fake about how much he wants her...
Romance Contemporary [Avon, On Sale: June 11, 2019, Paperback / e-Book, ISBN: 9780062872838 / eISBN: 9780062872845]
A sexy start to a new contemporary series... Super HOT!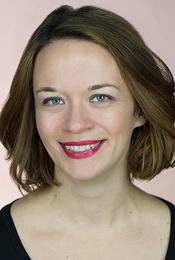 Tessa Bailey is originally from Carlsbad, California. The day after high school graduation, she packed her yearbook, ripped jeans and laptop, driving cross-country to New York City in under four days.
Her most valuable life experiences were learned thereafter while waitressing at K-Dees, a Manhattan pub owned by her uncle. Inside those four walls, she met her husband, best friend and discovered the magic of classic rock, managing to put herself through Kingsborough Community College and the English program at Pace University at the same time. Several stunted attempts to enter the work force as a journalist followed, but romance writing continued to demand her attention.
She now lives in Brooklyn, New York with her husband of seven years and three-year-old daughter. Although she is severely sleep-deprived, she is incredibly happy to be living her dream of writing about people falling in love.
No comments posted.