Hi friends,
I canít believe itís September already. The summer months just flew by! I hope you had a wonderful summer!
Switching gears and moving into to fallÖ I canít wait to share Declan and Tannerís exciting adventure in BLIND SPOT with you. Itís hard to believe BLIND SPOTís release is only a month away. Yeeps! To celebrate and to thank you for your amazing support, Iím offering a special Pre-Order Bonus and entry into my Pre-order Giveaway.
Whatís the bonus and giveaway you ask?
Iím so glad you did. Iím thrilled to announce that everyone who pre-orders a copy of BLIND SPOT between now and 10/2 (and those who have already pre-ordered it) will automatically receive four gorgeous, inspiring printables, exclusive early release of my BLIND SPOT story soundtrack, and the opening chapter! Just fill out the form here.
Even more exciting, youíll automatically be entered to win an hour phone call with me to chat over any burning questions youíve been dying to ask about my stories or anything writing related. I canít wait to connect with you! You will also be entered to win $200 in gift cards to stores Tanner loves shopping at.
The winner of the grand prize giveaway will be announced on release day 10/3/17. Best wishes to you all! Hope you enjoy the goodies, as well as Declan and Tannerís story. I had a blast writing their high-octane adventure.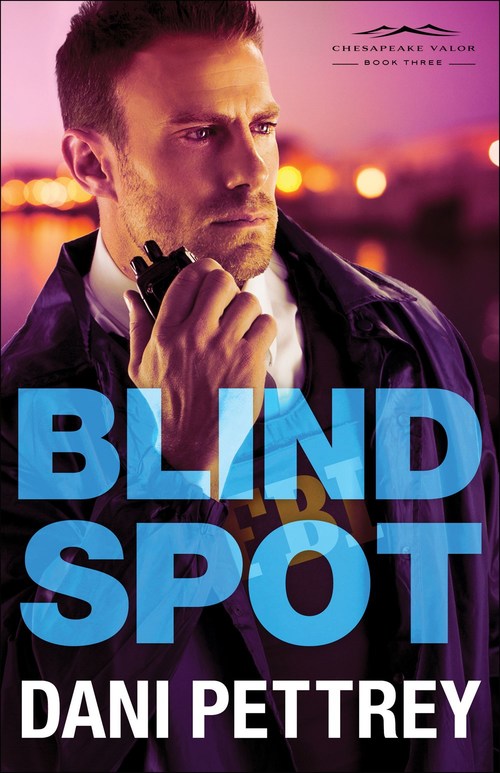 FBI agent Declan Grey is in the chase of his life--but isn't sure exactly what he's chasing after. Threatened by a terrorist that "the wrath is coming," Grey fears something horrible is about to be unleashed on American soil. When his investigation leads him to a closed immigrant community, he turns to Tanner Shaw to help him. She's sought justice for refugees and the hurting around the world, and if there's anyone who can help him, it's Tanner.
Tanner Shaw has joined the FBI as a crisis counselor . . . meaning she now has more opportunity to butt heads with Declan. But that tension also includes a spark she can't deny, and she's pretty sure Declan feels the same. But before anything can develop between them, they discover evidence of a terror cell--and soon are in a race against the clock to stop the coming "wrath" that could cost thousands their lives.
Inspirational Romance | Romance Suspense | Mystery Police Procedural [Bethany House, On Sale: October 3, 2017, Paperback / e-Book, ISBN: 9780764212963 / eISBN: 9781493411894]
1 comment posted.