Thank you so much for hosting me today to talk about my new release, HER SECRET RANGER. Fans of The Men of At Ease Ranch series have already met the hero, Brick Mitchum, brother to the hero in book one, IN A RANGERíS ARMS. They also, sort of met the heroineóthe green-eyed girl he started to see in the next town. What he doesnít know is that she is his Ranger buddy, Cordís kid sister, Elizabeth. And we come to find out Beth doesnít know Brick is one of her brotherís Army buddies, either.
How is that possible? Her well-meaning, over-protective older brother, thatís how. Cord has always called his sister Lizzie, while others call her Beth. And Cord never mixed his family with his military family, so she never met his friends and didnít even know their real names. He always referred to them by their Rifle Squad nicknames. So she and Brick never met before, and by the time she puts two and two together, itís too late. Sheís already falling for him. I had a little bit of fun with it.
As you can see, her older brother unintentionally set her on this crazy deceptive path. Beth is finally reaching goals she set for herself, and doing that without her over-protective brotherís help. The fact he never wanted her to date a military man makes it that much harder to come clean with both men, still she does intend to, but secrets have a way of catching up to you. This story was a hoot to write, and I hope youíll check it out. If you want to be kept in the loop of my new releases, and to participate in exclusive contests, join my Newsletter.
Thanks for reading, ~Donna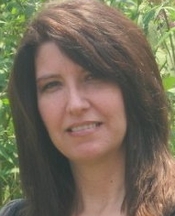 Donna Michaels is an award winning, New York Times & USA Today bestselling author of Romaginative fiction. Her hot, humorous, and heartwarming stories include cowboys, men in uniform, and some sexy primal alphas. With a husband in the military fulltime, and a household of nine, she never runs out of material. From short to epic, her books entertain readers across a variety of sub-genres, and one has even been hand drawn into a Japanese Translation.
1 comment posted.