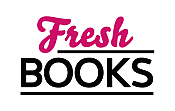 New Year, Great Reads for January
History ReFreshed
Exploring what's "new" on the historical shelves
In The Twilight Of Empire
Julia Justiss
September 21, 2015
With PBS set to begin another lush historical series, Indian Summers, set in the waning days of British rule in 1930s India, it's time to look at fiction that illuminates that fascinating and vanished world.
THE RAJ QUARTET by Paul Scott
| | |
| --- | --- |
| THE RAJ QUARTET | One of the most incisive (and itself a lush miniseries in its day) is Paul Scott's THE RAJ QUARTET, which includes THE JEWEL IN THE CROWN, THE DAY OF THE SCORPION, THE TOWERS OF SILENCE and DIVISION OF THE SPOILS. The stories follow different sets of characters, from the ambitious policeman who seeks to marry into an upper-class officer's family, to a naïve English girl whose friendship with an English-educated Indian brings terrible consequences to them both, to a pair of sisters, one who questions the place of the English in India, one who immerses herself in the conventions of Anglo-Indian Society. |
THE FAR PAVILIONS by M.M. Kaye
| | |
| --- | --- |
| THE FAR PAVILIONS | Two of my all-time favorite novels paint a vivid picture of the India their author, M.M. Kaye, grew up in as the daughter of a British officer serving in a Guides regiment. Both are set earlier, during some of the first uprisings against British rule in the nineteenth century. THE FAR PAVILIONS (made into a dreadful TV mini-series) features an English boy, smuggled away for safety by his ayah during one of the massacres, who lives as an Indian for many years before being returned to his British roots; properly Anglicized again and turned into a British officer, he finds himself head of a detachment sent to escort two Indian princesses to their wedding—one of them, the girl he played with as a child. SHADOW OF THE MOON follows the story of an English girl born in India, orphaned and forced to live in England with relatives as a child, who realizes her dream of returning to the beloved home of her childhood by marrying a colonial official, a man she hasn't seen for years. Falling in love with the British officer sent to escort her, who is everything heroic her husband turns out NOT to be, she weathers the terrors of the 1857 Sepoy Uprising. |
A SINGULAR HOSTAGE by Thalassi Ali
| | |
| --- | --- |
| A SINGULAR HOSTAGE | Set slightly earlier, in 1838, A SINGULAR HOSTAGE, first in a trilogy by Thalassi Ali, features another heroine who comes out to India to find a husband and falls in love with the country. Working as a translator, Mariana Givens travels with the entourage of Lord Auckland, the Governor-General, to meet the Maharajah of the Punjab, Ranjit Singh. As the British try to entice the Punjab ruler into an alliance that will give them control over Afghanistan, Mariana is drawn to the Maharaja's one-eyed hostage, the infant Saboor, who has been stolen from his grandfather, a Sufi sheik. Charged with returning the boy to his family, she falls in love with his father, the Muslim diplomat Hassan Ali Khan. The story of her exploits as she struggles to find her place, torn between the British and Muslim worlds, continues in BEGGAR AT THE GATE, its vivid descriptions of India flavored with bits of Sufi mysticism, until the final resolution of her situation during the Afghan wars in COMPANIONS OF PARADISE. |
A PROPER EDUCATION FOR GIRLS by Elaine diRollo
| | |
| --- | --- |
| A PROPER EDUCATION FOR GIRLS | An expose of the masculine tyranny of Victorian life, A PROPER EDUCATION FOR GIRLS by Elaine diRollo, is set half in pre-uprising India of 1857, half back home in England. The novel tells the story of two sisters, one banished for her indiscretions to marry a sickly missionary in India, the other a virtual prisoner of her martinet father at their remote estate in England. While beautiful, adventurous Lillian takes advantage of her husband's hypochondria and her freedom from her father's control to explore the fascinating new world of the subcontinent, behind a demure façade, her sister Alice endures and plots her escape. When danger threatens Alice, a coded letter to her sister sets off a race to save her that confounds the conventions that bind each sister in place. |
Ready for a taste of the exotic? Indian Summers begins September 27; Watch a preview of the series. The others are as close as your favorite on-line bookstore. Enjoy!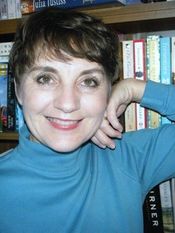 After twelve years as a vagabond Navy wife, an adventure that took her from Virginia Beach, VA, to Monterrey, CA, to Tunis, Tunisia to Oslo, Norway and back, Julia Justiss followed her husband to his family's East Texas homeland. On a hill above a pond with a view of pasture land, they built an English Georgian-style home. Sitting at her desk there, if she ignores the summer heat, she can almost imagine herself in Jane Austen's Regency England.
In between teaching high school French and making jaunts to visit her three children (a Seabee in Gulfport, MS, a clothing buyer in Houston and a mechanical engineer in Austin, TX) she pursues her first love—writing historical fiction.
Website | Pinterest | Facebook | Blog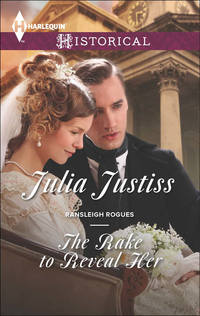 The soldier next door...
Dominic Ransleigh lost more than his arm in battle—he lost his reason for living. Returning to his family seat, he shuns all society. If only his beautiful, plainspoken tenant, Theodora Branwell, wasn't so hard to ignore-
Since her fiancé's death on the battlefield, Theo's devoted herself to caring for soldiers' orphans. She's powerfully attracted to Dom, but knows all too well the consequences of temptation. Is Theo, who's survived so much, brave enough to reveal her secret to her handsome, wounded neighbor?
Comments
1 comment posted.
The story line to your latest book sounds wonderful!! I'm
looking forward to reading it, because I'm sure that you wrote
a tender love story to go along with such a sad subject.
Congratulations on your book!! The other books that are
suggested have merit, and I have taken some of them into
consideration. Those have been put on my TBR list. I didn't
realize that there were so many books out there with the Indian
flair out there!!
(Peggy Roberson 9:27am September 22, 2015)
Registered users may leave comments.
Log in or register now!