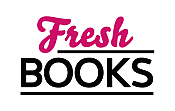 Holidays and great reads in December
Lindsay McKenna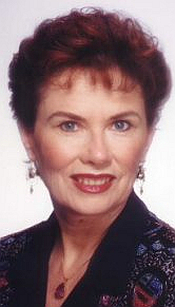 Contests
A Holiday Contest
from Lindsay McKenna
Darkness Surrounded Him. Could Love Rescue Him...

Social Media:
TWITTER
FACEBOOK
GOODREADS

News
December 1, 2016
SECRETS by Lindsay McKenna and an EXCLUSIVE EXCERPT!
August 22, 2016
Lindsay McKenna | HOLD ON wasnít planned, butÖ.

E-mail me when Lindsay McKenna releases a new book.
Blogging at Fresh Fiction
Lindsay McKenna | Stalked!
November 28, 2016
What would you do if you were being stalked? Those who have had it happen (and I have), realize the terror of feeling like a Read More...
Lindsay McKenna | Deconstructing OUT RIDER
April 29, 2016
Here's a glimpse at the rationale that goes into a cover for a Lindsay McKenna book. What do you think? Requirements Read More...
Cowboy Justice Arrives!
April 4, 2016
Are you a fan of cowboys? I mean, who isn't a fan of the western man, usually silent but solid, dependable but with a Read More...
Lindsay McKenna | Meet Sergeant Matt Culver
December 14, 2015
In Delos Series, Book 3, FORGED Read More...
Linsday McKenna | Character Interview with: Captain Tal Culver, USMC
November 17, 2015
I met Chief Wyatt Lockwood, a brazen US Navy SEAL, by accident one night after coming in off a sniper mission. We met in the Read More...
12 Things you didnít know about Lindsay McKenna
November 14, 2015
1. I lived in 22 different places in six different Western states growing up by the time I was 18. My father was Read More...
Lindsay McKenna | Character Interview with Cav Jordan, US Navy SEAL
October 21, 2015
I didnít really want to take this latest PSD, personal security detail, to protect a woman named Lia Cassidy. Frankly? Iíve been lost Read More...
Lindsay McKenna | Character Bio on Lia Cassidy
July 22, 2015
Iím Lia Cassidy and I was born and raised in Ontario, Oregon, the heart of sugar beet country. My Dad is a farmer and Read More...
Lindsay McKenna | The Director's Cut of TAKING FIRE is Available Now
March 1, 2015
TAKING FIRE and Read More...
Lindsay McKenna | The Shadow Warriors Saga Continues in TAKING FIRE
February 25, 2015
I am working with Harlequin to do something rather innovative for my many loyal readers. I got a lot of emails begging me to right Read More...
Lindsay McKenna | Where Are Your Favorite Characters Now? Find Out in ZONE OF FIRE
February 1, 2015
Iím getting excited! My first ebook novella written and published by me, ZONE Read More...
Lindsay McKenna | WOLF HAVEN -- a Wyoming book
November 27, 2014
Dear Reader, At last, my next Wyoming series book! Starting in 2015, I will have Read More...
Lindsay McKenna | Coming Home for Christmas
October 29, 2014
It was a delight and honor to be part of this very special Christmas book for several reasons. Harlequin chose women authors who were in Read More...
Lindsay McKenna | Audible.com Buys Entire Wyoming Series to Put Into Audiobooks
September 17, 2014
Audible.com has just signed a contract with Read More...
Lindsay McKenna | Course of Action: The Rescue
September 9, 2014
COURSE OF ACTION: THE RESCUE, continues Read More...
Lindsay McKenna to be on Authors on the Air tonight!
June 6, 2014
Join me on June 6, 8 p.m., EDT, where I'll be interviewed by the fabulous Pam Stack of Authors on the Air, about Read More...
Lindsay McKenna | BREAKING POINT now here!
April 30, 2014
So excited that BREAKING POINT was released yesterday. It's the next in the Shadow series. Read More...
DEGREE OF RISK by Lindsay McKenna is out!
March 1, 2014
Chief Warrant Officer 4 Sarah Benson, US Army, Medevac pilot, has fallen in love with Ethan Quinn. He's a US Navy SEAL stationed at Read More...
Lindsay McKenna | Writing sequels
February 1, 2014
I rarely write sequels but RISK TAKER, HRS, February, 2014 and Read More...
Lindsay McKenna | Writing a New Series
December 1, 2013
My new series, Shadow Warriors, has been five years in the making. Because I held Read More...
Lindsay Mckenna | Introducing COURSE OF ACTION
November 2, 2013
DEAR READER COURSE OF ACTION was created by myself and Merline Lovelace for Harlequin Romantic Read More...
Lindsay McKenna | Ebook Release Of Lindsay's Other Books She Wrote For Other Publishers September 16, 2013 Via Harlequin
October 1, 2013
Harlequin has bought nine books that I've written for other publishers over the years and are going to convert them into Ebooks so that Read More...
Lindsay McKenna | Wyoming Series returns
August 27, 2013
Dear Reader: Ex-Navy SEAL Talon Holt, knows all about heart rending loss. He lost his rancher father at age eleven. When his mother, Sandy Read More...
Lindsay McKenna | THE LONER available June 25th
June 22, 2013
Dear Reader: Having been in the US Navy and having had Marine Corps friends in combat, I have seen what war does to a person Read More...
Lindsay McKenna | A new series begins...Operation Shadow Warriors
February 2, 2013
I'm thrilled to announce that I've created a new series called Operation Shadow Warriors. Read More...
Lindsay McKenna | Survival Can Be A Hard Road
July 4, 2012
I love stories about survival. Ranching stories and cowboys go hand-in-hand with my interest in the human struggle. In Read More...
Lindsay McKenna | Welcome back to the Black Jaguar Squadron
March 13, 2012
Dear Readers, I loved crafting HIS DUTY TO PROTECT for Harlequin Romantic Suspense! It is Read More...
Lindsay McKenna | A Salute to Afghanistan, OPERATION FORBIDDEN
February 26, 2011
I have a great, personal love for the people of Afghanistan. Because Iím a GIA Colored Stones graduate, my hobby is creating beautiful gemstone Read More...
Lindsay McKenna | Top Tips For Successful Writers
December 30, 2010
This blog is for those of you who want to write, are struggling to write and who want to publish. My latest book, Read More...
Lindsay McKenna | Creating a New Saga-Series
June 7, 2010
In June of 1988, I created the beginning of the Morganís Mercenaries/Morgan Trayhern saga series. Back then, no one had done Read More...
Lindsay McKenna | Warriors For The Light
April 8, 2010
This six book series began with a bang in October, 2006. UNFORGIVEN was the launch Read More...
Lindsay McKenna | Researching blog
November 29, 2008
I love research. It gets me out in the field and I meet some of the most remarkable people in those professions. Research, to me Read More...
Dear Reader
Welcome to the Delos Series! I spent five years creating this saga-series. Those readers who are familiar with Morganís Mercenaries (45 books strong), know that I wrote about a military family. This started back in the 1990ís. You and I fell in love with the Trayhern Family. It was the right tone for the tenor of the times.
Today, weíre global. Those who have Internet can be halfway around the world in the blink of an eye. There are no longer boundaries as weíve known them before. We are a huge melting pot of humanity, warts and all. I wanted to create a global family this time, that reflected the world we live in 2015. And I created three families from three different parts of the world who held all life sacred and important.
The Culver family is from Alexandria, Virginia. The Kemel family is from Kusadasi, Turkey. The Mykonos family is from Athens, Greece. And like today, family members meet, fall in love and marry a partner from another country. There is a mixing of blood, experience, knowledge, philosophies and an emphasis on what is important to each of them.
The three families have grown children who are a combination of American, Turkish and Greek bloodlines. And although their lineage is far flung, all three families believe in giving back to those who have less. In 1950, Delos charities was formed by the Kemel family. In 1990, Dilara Kemel-Badem, Turkish and Greek, met and married US Air Force Major Robert Culver. She moved to Alexandria, Virginia and became the president of Delos charities. They raised three children: Talia (Tal), the oldest daughter and twins, Matt and Alexa.
In todayís world of terror, where nothing is no longer safe anywhere on our planet, the three Culver children go into the military. It is when one of the Delos charities in La Fortuna, Costa Rica, is attacked, two teachers murdered, that Robert and Dilara Culver decide their 1,800 charities worldwide, create Artemis Security, their in-house firm. And as they create this protection for their vast number of volunteers worldwide, they ask their grown children to leave the military and come home to run it.
In Book 1, Nowhere to Hide, is the story of Lia Cassidy, a volunteer to the school in La Fortuna. You will be on the ground floor of seeing how Artemis came into being. And how ex-SEAL, Cav Jordan, assigned to protect Lia as they rebuild the burned down school, falls in love with this valiant, brave young woman.
Book 2, Tangled Pursuit, you will meet Captain Tal Culver, US Marine Corps. She has nearly nine years in the Corps. A natural leader, she is the assistant commanding officer for one of two sniper units out of Bagram, Afghanistan. She will become CEO of Artemis. US Navy SEAL Chief Wyatt Lockwood, a brazen Texan who has had his eye on Tal for three years, decides its time to get this woman of his (even though Tal doesnít know it yet), to give him a chance to catch and keep her.
Book 3, Forged in Fire, you will meet Delta Force Army Sergeant Matt Culver. Heís been in the Army since eighteen and is a kidnapping and ransom (KNR) specialist out of Bagram, Afghanistan. Mattís enlistment is up in four months. During a holiday program over Thanksgiving at the base, he meets Dr. Dara McKinley, a pediatrician who volunteers her time at a charity in Kabul. They are on a collision course with one another. Matt will later be director of KNR at Artemis.
Book 4, Broken Dreams, you will meet US Air Force Captain Alexa Culver. Sheís an A-10 combat jet pilot, risking her life over six tours in Afghanistan. Unexpectedly meeting Gage Hunter, a quiet Marine Corps sniper who is a good friend of her brother, Matt, she finds herself helplessly drawn to the West Virginian with a soft drawl. Little do they realize when they go out to an Afghan village to give medical help to children, their lives will change forever. Alexa was planning on giving up her commission to go home to help run Artemis.
After you meet the Culver family and get to know them, their story, and the person they fell deeply in love with, I will then be writing about the missions. These ops will come out of Delos charities that have need of protection from some faction in their country. Tal, Matt and Alexa, with a team of two hundred of the best security people in the world, will take the info and then create a mission plan. One security contractor might be needed. It could be a man or a woman. Or two might be needed. The stories are going to be fresh, intensely romantic, and heart-poundingly paced so you canít stop reading!
What I love also, is being an ďIndieĒ (independent) writer. In 2016 you will find 40,000 word novellas on each of the above characters. Youíll go deeper into their individual stories. I have always wanted to write beyond the main book, but in brick ín mortar publishing, it was almost impossible. Now? I can do it. Please drop me a line and let me know if you like these containing novellas.
Let me hear from you about the Culver Family and the Delos series. Happy reading!
* * *
The "Top Gun of Women's Military Fiction," Linsday McKenna has had 145 books published under the McKenna name since 1981, most dealing with military or mercenary subjects, for several publishers: Simon and Schuster, Warner, Avon and Berkley, Harlequin/Silhouette. She is the originator of the Military Romance genre, with "Captive of Fate," Silhouette Special Edition, 1983. She has sold 23 million books worldwide and in 33 foreign languages. She proudly served in the US Navy and was a meteorologist.
Author Note
* * *
Interviews for Lindsay McKenna
Meet Lindsay McKenna, creator of DELOS Series
January 5, 2016
EXCLUSIVE Interview with Lindsay McKenna & Michael Jaco
November 4, 2013
Series
Perfect, Wyoming | McKenna's Wyoming | Jackson Hole, Wyoming | Shadow Warriors | Delos | Kincaid Trilogy | Wind River - McKenna | Delos Series: 2B2
Books:
Secrets, December 2016
Delos Series: 2B2
e-Book
Wind River Wrangler, November 2016
Wind River #1
Paperback
Unbound Pursuit, October 2016
Delos Series, 2B1
e-Book
Hold On, August 2016
Delos #5
e-Book
Secret Dream, August 2016
Delos #1.5
e-Book
Blind Sided, May 2016
Delos
Paperback
Out Rider, May 2016
Wyoming #11
Paperback
Cowboy Justice, April 2016
e-Book
Ranchers and Cowboys Collection, February 2016
e-Book
Saved by a SEAL, February 2016
e-Book
Night Hawk, January 2016
Jackson Hole, Wyoming #10
Paperback
Broken Dreams, January 2016
Delos #4
e-Book
Forged in Fire, December 2015
Delos #3
e-Book
Tangled Pursuit, November 2015
Delos #2
e-Book
Nowhere to Hide, October 2015
Delos #1
e-Book
Last Chance, July 2015
Delos #.5
e-Book
Course of Action: Crossfire, June 2015
Paperback
Running Fire, May 2015
Shadow Warriors #8
Paperback
Taking Fire, March 2015
Shadow Warriors #7
Paperback
On Fire, March 2015
Shadow Warriors #7.5
e-Book
Zone of Fire, February 2015
Shadow Warriors
e-Book
Wolf Haven, December 2014
The Wyoming Series #9
Paperback
Coming Home For Christmas, November 2014
Paperback
Heart of the Eagle, September 2014
Kincaid Trilogy #1
e-Book (reprint)
Solitaire, September 2014
Kincaid Trilogy #3
e-Book
Course Of Action: The Rescue, September 2014
Paperback
A Measure of Love, September 2014
Kincaid Trilogy #2
e-Book (reprint)
Never Surrender, July 2014
Shadow Warriors #6
Mass Market Paperback
Breaking Point, May 2014
Shadow Warriors #5
Mass Market Paperback
Point of Departure, April 2014
e-Book (reprint)
Too Near the Fire, April 2014
e-Book (reprint)
Wilderness Passion, April 2014
e-Book (reprint)
My Only One, April 2014
e-Book (reprint)
Texas Wildcat, April 2014
e-Book (reprint)
Touch the Heavens, April 2014
e-Book (reprint)
Degree of Risk, March 2014
Shadow Warriors #4
Mass Market Paperback
King of Swords, February 2014
e-Book (reprint)
Sun Woman, February 2014
e-Book (reprint)
Brave Heart, February 2014
e-Book (reprint)
Lord of Shadowhawk, February 2014
e-Book (reprint)
Risk Taker, February 2014
Shadow Warriors #3
Mass Market Paperback
Chase the Clouds, January 2014
e-Book (reprint)
Heart of the Tiger, January 2014
e-Book (reprint)
Captive of Fate, January 2014
e-Book (reprint)
Come Gentle the Dawn, January 2014
e-Book (reprint)
Love Me Before Dawn, January 2014
e-Book (reprint)
Down Range, December 2013
Shadow Warriors #2
Paperback
Course of Action, November 2013
Mass Market Paperback
On Wings of Passion, September 2013
e-Book (reprint)
Night Flight, September 2013
e-Book (reprint)
Torrid Nights, September 2013
e-Book (reprint)
A Proposal for Christmas, September 2013
Hardcover
Beginning With You, September 2013
e-Book (reprint)
Hostage Heart, September 2013
e-Book (reprint)
Untamed Desire, September 2013
e-Book (reprint)
When Tomorrow Comes, September 2013
e-Book (reprint)
High Country Rebel, September 2013
Jackson Hole, Wyoming #8
Paperback
A Chance Encounter, September 2013
e-Book (reprint)
Danger Close, September 2013
Shadow Warriors #1
e-Book (reprint)
The Loner, July 2013
Jackson Hole, Wyoming #7
Paperback
Beyond Valor, February 2013
Black Jaguar Squadron
Paperback
The Defender, November 2012
Jackson Hole, Wyoming #6
Paperback
The Wrangler, July 2012
Wyoming #2
Paperback
His Duty to Protect, February 2012
Black Jaguar Squadron
Paperback
The Last Cowboy, November 2011
Wyoming #1
Paperback
Deadly Silence, June 2011
Jackson Hole, Wyoming #3
Mass Market Paperback
Operation Forbidden, March 2011
Black Jaguar Squadron #2
Paperback
Deadly Identity, December 2010
Jackson Hole, Wyoming #2
Paperback
Guardian, June 2010
Warriors for the Light #6
Paperback
The Adversary, May 2010
Warriors for the Light #5
Paperback
Reunion, April 2010
Warriors for the Light #4
Mass Market Paperback
His Woman In Command, March 2010
Mass Market Paperback
Shadows From The Past, December 2009
Jackson Hole, Wyoming #1
Mass Market Paperback
The Seeker, August 2009
Time Raiders
Mass Market Paperback
Dangerous Prey, December 2008
Mass Market Paperback
Mission: Christmas, November 2008
Mass Market Paperback
Come Gentle The Dawn, June 2008
Safe Haven
Paperback (reprint)
The Quest, February 2008
Warriors of the Light
Paperback
Snowbound, January 2008
Paperback
Heart Of The Storm, December 2007
Paperback
Dark Truth, July 2007
Warriors of the Night
Mass Market Paperback
Commando, June 2007
Paperback (reprint)
Heart of the Eagle, June 2007
Paperback (reprint)
Her Healing Touch, June 2007
Paperback (reprint)
White Wolf, June 2007
Paperback (reprint)
Beyond the Limit, December 2006
Paperback
Unforgiven, October 2006
Paperback
Hangar 13, September 2006
Paperback
Morgan's Mercenaries: Heart of the Jaguar, May 2006
Paperback (reprint)
Morgan's Mercenaries: Heart of Stone, March 2006
Paperback (reprint)
Morgan's Mercenaries: Heart of the Warrior, March 2006
Paperback (reprint)
Morgan's Mercenaries: Man of Passion, March 2006
Paperback (reprint)
Silent Witness, December 2005
Paperback
Wild Woman, April 2005
Paperback
Snowy Nights, November 2003
Trade Size
Wind River Rancher, November 0000
Paperback