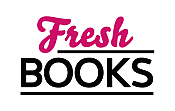 May books to enjoy
Lindsay McKenna
Blogging at Fresh Fiction
Lindsay McKenna | A new series begins...Operation Shadow Warriors
February 2, 2013
I'm thrilled to announce that I've created a new series called Operation Shadow Warriors. Read More...
Lindsay McKenna | Survival Can Be A Hard Road
July 4, 2012
I love stories about survival. Ranching stories and cowboys go hand-in-hand with my interest in the human struggle. In Read More...
Lindsay McKenna | Welcome back to the Black Jaguar Squadron
March 13, 2012
Dear Readers, I loved crafting HIS DUTY TO PROTECT for Harlequin Romantic Suspense! It is Read More...
Lindsay McKenna | A Salute to Afghanistan, OPERATION FORBIDDEN
February 26, 2011
I have a great, personal love for the people of Afghanistan. Because Iím a GIA Colored Stones graduate, my hobby is creating beautiful gemstone Read More...
Lindsay McKenna | Top Tips For Successful Writers
December 30, 2010
This blog is for those of you who want to write, are struggling to write and who want to publish. My latest book, Read More...
Lindsay McKenna | Creating a New Saga-Series
June 7, 2010
In June of 1988, I created the beginning of the Morganís Mercenaries/Morgan Trayhern saga series. Back then, no one had done Read More...
Lindsay McKenna | Warriors For The Light
April 8, 2010
This six book series began with a bang in October, 2006. UNFORGIVEN was the launch Read More...
Lindsay McKenna | Researching blog
November 29, 2008
I love research. It gets me out in the field and I meet some of the most remarkable people in those professions. Research, to me Read More...
The "Top Gun of Women's Military Fiction," Linsday has had 100 books published under the McKenna name since 1981, most dealing with military or mercenary subjects, for several publishers: Simon and Schuster, Warner, Avon and Berkely, Harlequin/Silhouette. She is the originator of the sub-genre of Military Romance with "Captive of Fate," Silhouette Special Edition, 1983. Another 20 books have been published by the writer Eileen Nauman, under Nauman's name or other pseudonyms, for a total of 100 fiction books. She has sold 15 million books worldwide.
Books:
The Loner, July 2013
Paperback
Beyond Valor, February 2013
Black Jaguar Squadron
Paperback
The Defender, November 2012
Paperback
The Wrangler, July 2012
Wyoming #2
Paperback
His Duty to Protect, February 2012
Black Jaguar Squadron
Paperback
The Last Cowboy, November 2011
Wyoming #1
Paperback
Deadly Silence, June 2011
Mass Market Paperback
Operation Forbidden, March 2011
Black Jaguar Squadron #2
Paperback
Deadly Identity, December 2010
Paperback
Guardian, June 2010
Warriors for the Light #6
Paperback
The Adversary, May 2010
Warriors for the Light #5
Paperback
Reunion, April 2010
Warriors for the Light #4
Mass Market Paperback
His Woman In Command, March 2010
Mass Market Paperback
Shadows From The Past, December 2009
Mass Market Paperback
The Seeker, August 2009
Time Raiders
Mass Market Paperback
Dangerous Prey, December 2008
Mass Market Paperback
Mission: Christmas, November 2008
Mass Market Paperback
Come Gentle The Dawn, June 2008
Safe Haven
Paperback (reprint)
The Quest, February 2008
Warriors of the Light
Paperback
Snowbound, January 2008
Paperback
Heart Of The Storm, December 2007
Paperback
Dark Truth, July 2007
Warriors of the Night
Mass Market Paperback
White Wolf, June 2007
Paperback (reprint)
Her Healing Touch, June 2007
Paperback (reprint)
Heart of the Eagle, June 2007
Paperback (reprint)
Commando, June 2007
Paperback (reprint)
Beyond the Limit, December 2006
Paperback
Unforgiven, October 2006
Paperback
Hangar 13, September 2006
Paperback
Morgan's Mercenaries: Heart of Stone, March 2006
Paperback (reprint)
Morgan's Mercenaries: Heart of the Jaguar, March 2006
Paperback (reprint)
Morgan's Mercenaries: Man of Passion, March 2006
Paperback (reprint)
Morgan's Mercenaries: Heart of the Warrior, March 2006
Paperback (reprint)
Silent Witness, December 2005
Paperback
Wild Woman, April 2005
Paperback
Snowy Nights, November 2003
Trade Size

Videos