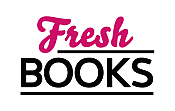 Books to enjoy in May! Let your reading blosson!
Reviews
1 - 20 of 123 ( prev | next )
Last Gentleman Standing
by Jane Ashford
"Delightfully entertaining! A former teacher inherits a fortune and takes on the ton"
Posted December 9, 2017

Elisabeth Elham has been on her own since her father's death, and an inheritance from his curmudgeonly brother comes as a complete surprise. She soon finds herself in a whirlwind of London parties and country house renovations. A chance meeting with her new neighbor, Derek Wincannon, becomes a courtship Read more...



Someone to Wed
by Mary Balogh
"A handsome earl helps a lonely woman discover her inner beauty."
Posted November 6, 2017

Once again, author Mary Balogh has outdone herself, giving us the story of a unique heroine overcoming a lifetime of demons to find love and happiness. At the start of SOMEONE TO WED, Wren Heyden is a recluse, hiding behind dim lighting and an ever-present veil. The aunt and Read more...



When Tides Turn
by Sarah Sundin
"One of the first women in the U.S. Navy pursues a mystery that could change the course of WWII."
Posted July 24, 2017

Author Sarah Sundin has a passion for the drama, daring, and romance of the 1940s. Her Waves of Freedom series brings the danger, excitement, and challenges of that era to life. WHEN TIDES TURN is the third book Read more...



Someone To Love
by Mary Balogh
"From orphan to heiress - a child's dream becomes a woman's nightmare as she claims her birthright."
Posted July 15, 2017

Miss Anna Snow is satisfied with her life as a teacher at the same orphanage where she grew up. When a cryptic letter brings her to London, she fears her mysterious supporter is about to end his regular payments for her keeping. Instead, she learns that her titled father has Read more...



A Curious Beginning
by Deanna Raybourn
"A headstrong butterfly collector and a troubled taxidermist embroiled in a steampunk mystery."
Posted June 5, 2017

I enjoy some of the trappings of the steampunk world -- Victorian style with a fair amount of science and adventure -- so I had great hopes for A CURIOUS BEGINNING. Indeed, Deanna Raybourn starts the story of Veronica Speedwell, butterfly collector, with a bang. On the day of her aunt's Read more...



Lord of the Privateers
by Stephanie Laurens
"Heart-pounding adventure and reconciliation between a sometime-spy and the wife he thought he'd lost"
Posted May 30, 2017

LORD OF THE PRIVATEERS is the thrilling conclusion to a four-part mystery series. Stephanie Laurens' Adventurers Quartet follows the four Frobisher brothers, and their true loves, through the intrigue and danger of an international conspiracy. Captain Royd Frobisher is Read more...



No Cats Allowed
by Miranda James
"A clever murder mystery with plenty of southern charm"
Posted February 6, 2017

Charlie Harris and his cat Diesel are about fed up with the new head of the library. Oscar Reilly acts like he's on a mission to make enemies. That creates a long list of suspects when Oscar turns up dead. When Charlie moves into the office, to fill in Read more...



Cat With a Clue
by Laurie Cass
"A cozy-with-a-cat mystery that offers as many smiles as it does chills."
Posted January 5, 2017

What's a librarian to do when she finds a murdered woman's body in the stacks? Minnie Hamilton doesn't set out to get involved in the investigation, but she does have to protect her library's reputation. She's also dealing with the board's search for a Read more...



Wolf's Empire: Gladiator
by Claudia Christian, Morgan Grant Buchanan
"Edge-of-your-seat action wrapped in an epic tale of Roman glory and intrigue."
Posted January 5, 2017

WOLF'S EMPIRE: GLADIATOR imagines a distant future where the Roman Empire never fell. Women are still second-class citizens, military skills are prized, and slavery is thriving. In that world, 19-year-old Accala Viridius Camilla is driven by a desire to avenge the loss of her mother and Read more...



When a Marquis Chooses a Bride
by Ella Quinn
"Expect tears of joy and compassion from Ella Quinn's stunning new romance."
Posted January 5, 2017

Ella Quinn's new novel, WHEN A MARQUIS CHOOSES A BRIDE, is an enchanting story about two very different people whose hearts are drawn together. Dominic's domineering uncle taught him that tradition and duty are everything. It's not until he and Dotty get caught in another woman's Read more...



Chasing the Heiress
by Rachael Miles
"An agent for the crown and a former battlefield nurse on a desperate journey to save an infant heir."
Posted August 26, 2016

I'm adding a new author to my must-read list: Rachael Miles. CHASING THE HEIRESS is a perfect historical romance. The era isn't just a setting; it's integral to the story. The hero and heroine are flawed but also strong and intelligent. The plotting is intricate and Read more...



The Lure of the Moonflower
by Lauren Willig
"A high-born spy and a determined mercenary are forced to team up to save a queen."
Posted August 26, 2016

THE LURE OF THE MOONFLOWER is one of those novels that wraps its historical-thriller plot with a framework set in the present. The modern day scenes are scattered throughout, and though they contain a bit of mystery of their own, they are almost an annoying distraction to the fascinating Read more...



The Age of Treachery
by Gavin Scott
"A history professor and former spy must untangle a web of lies and spies to save his friend's life."
Posted August 26, 2016

World War II is over and Duncan Forrester is a history professor -- no longer a spy. When death follows him to Oxford and a close friend is accused of murder, he must use his knowledge of the past and his skills as an operative to uncover the motive and the Read more...



Whiskey Tango Foxtrot
by Kim Barker
"An enlightening memoir about Afghanistan, Iraq, Pakistan, and the lure of a war zone."
Posted August 6, 2016

I'd seen the trailers for the film of WHISKEY TANGO FOXTROT before I read the book. The movie stars Tina Fey and is marketed like a comedy. The book -- a memoir by American newspaper reporter Kim Barker -- has plenty of humorous moments, but it's definitely not a comedy Read more...



As Rich As A Rogue
by Jade Lee
"A battle of wits and wills between a wayward miss and a determined lord."
Posted August 6, 2016

Miss Mari Powel can't stand Peter, Lord Whitly. He called her "wayward" six years ago at a ball, and she's been fuming over it -- and trying to live it down -- ever since. Peter hasn't gotten her out of his mind since, either. Of course, their first encounter Read more...



Vicky Peterwald: Rebel
by Mike Shepherd
"Sharp military action in space, when a royal heiress takes up arms against an Empress"
Posted August 6, 2016

If you like military science fiction with detailed ship-to-ship battles, Mike Shepherd has written the book for you. VICKY PETERWALD: REBEL is filled with strategy and precision warfare. Vicky is Lieutenant Commander Grand Duchess Victoria, daughter of the emperor, and a seasoned naval officer. She's a reluctant Read more...



Along Came a Rogue
by Anna Harrington
"A steamy romance wrapped in a life-and-death mystery. Can the scoundrel save his love from a killer."
Posted June 29, 2016

Major Nathaniel Grey is a hardened war veteran and an inveterate rake. Worse, he's a self-made man and only friendships forged in battle allow him to skirt the edges of the ton. He may be a womanizer, but he is loyal to a fault to his friends, which Read more...



Only Beloved
by Mary Balogh
"A delightful story of second chances and love later in life."
Posted April 19, 2016

In ONLY BELOVED, author Mary Balogh gives us a middle-aged couple who both believe any grand passion is behind them. Little do they know. Dora Debbins is a spinster music teacher and quite satisfied with her life (apart from one tone-deaf student whose parents see her as a Read more...



Power Surge
by Ben Bova
"An exciting novel, part science fiction and part political thriller, with a dash of romance."
Posted April 18, 2016

If you think it's past time for the United States to have a comprehensive energy plan that reduces dependence on fossil fuels, you will be alternately delighted and frustrated by the events in POWER SURGE. Award-winning author Ben Bova sends an idealistic scientist to Washington, D.C. with Read more...



The Last Dream Keeper
by Amber Benson
"A supernatural thriller that will keep you on the edge of your seat."
Posted March 11, 2016

Author Amber Benson has a knack for a cliffhanger. THE LAST DREAM KEEPER, second novel in the Echo Park Coven series, is filled with them, right up to the end. For most of her life, Lyse MacAllister had no idea she was born with witchly powers or that Read more...



Auriette Lindsey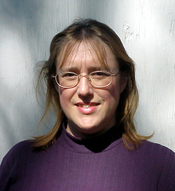 http://rhymeschemesanddaydreams.wordpress.com
Auriette is a 20-year marriage veteran and mother of cats. In her real life, she is a TV news producer and an active volunteer with several non-profit theatre groups. In her fantasy world, she is thin, beautiful, and deadly.
Features & Posts
No posts found.
1 comment posted.

Re: Fury Calls (12:28pm March 11, 2009):

Feliz cumplea├▒os, Caridad. (It's been a long time since high school Spanish class, so I hope I got that right.) As I read the description of "Fury Calls" and the whole series, I'm wondering why I haven't picked up these books before now. I'm especially intrigued by a different vampire culture from the East.