I was born in the Middle East and lived there the first thirteen years of my life. The people of Iran, where I grew up, value family and friends above most things. I have learned that nothing is as important as relationships, both Divine and human: not writing, not succeeding, not finishing my to-do list, not even reading my favorite books. After Jesus, people come first. Love is more important than accomplishments or pastimes.
I was almost fourteen when we moved to England. Half of my family still lives there. When we first moved, my English was limited. I became fluent while attending Princess Helena College, a boarding school for girls in Hertfordshire. So although I've lived most of my life in America, my accent still has shades of the Queen's influence. That, and a bit of Persian. Americans usually ask me if I'm Irish. The Irish ask me if I'm American. The real answer is that I'm a citizen of heaven.
I became a bookworm when I was very young. Most of my pocket money went to buying novels. It still does, come to think of it. I would not be who I am today without books. In fact, I am best friends with some very famous writers. They just don't know it.
I love a good historical with a touch of Romance. Suspense can also make my day. Put them together and you are my friend. Add a steak and fries and a bit of chocolate (make that a large bit) and I might never leave. This is partly why I write biblical fiction. Not my affection for chocolate: that was sadly missing in the biblical world. But the fact that in the Bible you will find fascinating glimpses into history, discover the romance of the ages, and come face-to-face with heart-pounding mystery.
You meet flawed men and women who help you to discover yourself, unearth your own shortcomings and failings, and encounter the love of a God who chooses you regardless.
I base my novels on characters that touch me in a personal way. I have to be able to connect to them emotionally. You wouldn't want to spend a whole year of your life with someone who irritated or annoyed you, would you? I spend months with these characters, so they need to grip my heart, and earn my respect. If they do that for me, I find my readers often feel the same connection.
My latest novel is about Lydia, the seller of purple cloth from the Book of Acts. One reason I chose this story is that as a working woman, I could relate to Lydia. She is a woman in a man's world, a woman bearing the burdens of a lavish business with many dependents. I felt that perhaps more than anything, the weight of responsibility might have pressed her down. She either had to trust her own ability, or rely on God.
Most of us struggle, at least to some degree, with the same choice, especially when it comes to our jobs. The work of our hands has many complex emotional threads attached to it. We long to be useful. To make a difference. To use our gifting. To avoid failure. Add to that the reality that in our world, our stability is attached to work. Our work is an emotional quagmire, often loaded down with fear, unless we learn to trust God.
I called the novel BREAD OF ANGELS , which is based on psalm 78:25. The psalmist Asaph calls manna the bread of the angels.
The whole point of manna, besides feeding the people, was to teach trust. To teach them that morning by morning, God would provide for that day. There was no earthly way to control this provision. They could not plan or arrange or manipulate their way into receiving manna. They had to trust that, every day, God would meet them again at the point of their need. Perhaps this is what the angels in heaven hunger for. Not food for their stomachs, but this depth of reliance. Trust in God is the only thing that assuages their hunger.
Bread of the angels.
Today, God still lavishes the bread of angels upon us. Not in the form of manna, but in the shape of what we most need for that day. Emotional, practical, relational strength and provision. I pray we reach out and take that bread from His wounded hands.
Thanks so much for inviting me over, Fresh Fiction. It has been a privilege to connect with you and your readers. Please visit me at tessaafshar.com or on Facebook at Tessa Afshar Author.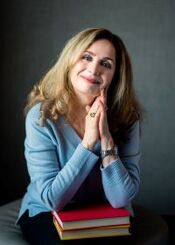 Tessa Afshar is an award-winning author of historical and biblical fiction. Her novel, Land of Silence, was voted by Library Journal as one of five top Christian Fiction titles of 2016, and nominated for the 2016 RT Reviewer's Choice Award for best Inspirational Romance.
Tessa was born in Iran and lived there for the first fourteen years of her life. She moved to England where she survived boarding school for girls and fell in love with Jane Austen and Charlotte Bronte, before moving to the United States permanently. Her conversion to Christianity in her twenties changed the course of her life forever.
Tessa holds an MDiv from Yale University where she served as cochair of the Evangelical Fellowship at the Divinity School. She serves on the staff of one of the oldest churches in America. But that has not cured her from being addicted to chocolate.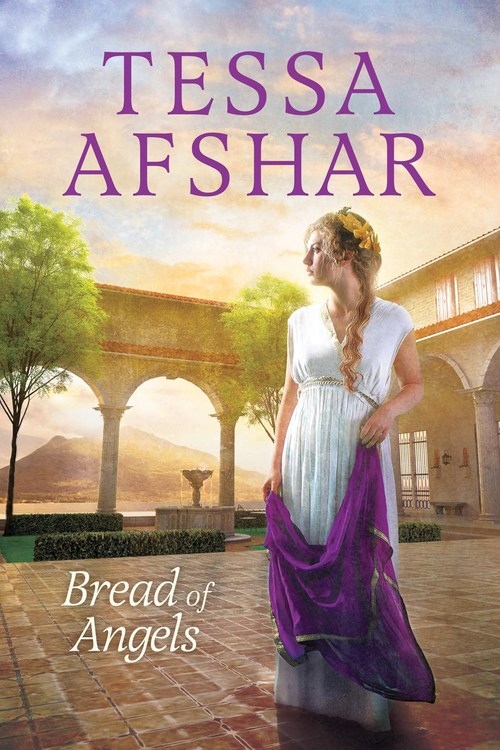 Purple. The foundation of an influential trade in a Roman world dominated by men. One woman rises up to take the reins of success in an incredible journey of courage, grit, and friendship. And along the way, she changes the world.
But before she was Lydia, the seller of purple, she was simply a merchant's daughter who loved three things: her father, her ancestral home, and making dye. Then unbearable betrayal robs her of nearly everything.
With only her father's secret formulas left, Lydia flees to Philippi and struggles to establish her business on her own. Determination and serendipitous acquaintances—along with her father's precious dye—help her become one of the city's preeminent merchants. But fear lingers in every shadow, until Lydia meets the apostle Paul and hears his message of hope, becoming his first European convert. Still, Lydia can't outrun her secrets forever, and when past and present collide, she must either stand firm and trust in her fledgling faith or succumb to the fear that has ruled her life.
Inspirational Historical [Tyndale House, On Sale: June 1, 2017, Trade Size / e-Book, ISBN: 9781496406477 / eISBN: 9781496425294]
No comments posted.